Exploring the comparative benefits and drawbacks of 3D printing and injection molding in construction offers insights into their practical applications in the industry.
Diving straight into the heart of the matter, 3D printing and injection molding are two distinct manufacturing processes, each with its unique strengths and applications.
While 3D printing has revolutionized the industry with its ability to create complex shapes and custom objects on demand, injection molding remains a reliable, high-volume production method known for its cost-effectiveness and speed.
This article will delve into the nitty-gritty of both processes, comparing their advantages, limitations, cost implications, and suitability for different construction applications.
So, whether you're trying to decide which process to use for your next project or simply interested in learning more about these manufacturing marvels, this piece has got you covered.
Key takeaways:
3D printing offers complex designs, customization, and lower upfront costs.
Injection molding is cost-effective for mass production and has faster production times.
3D printing is best suited for prototypes, customized items, and small production runs.
Injection molding is best suited for mass production, complex parts, and high precision.
Injection molding is not likely to be replaced by 3D printing due to its efficiency and material diversity.
What You Will Learn
What Is 3D Printing?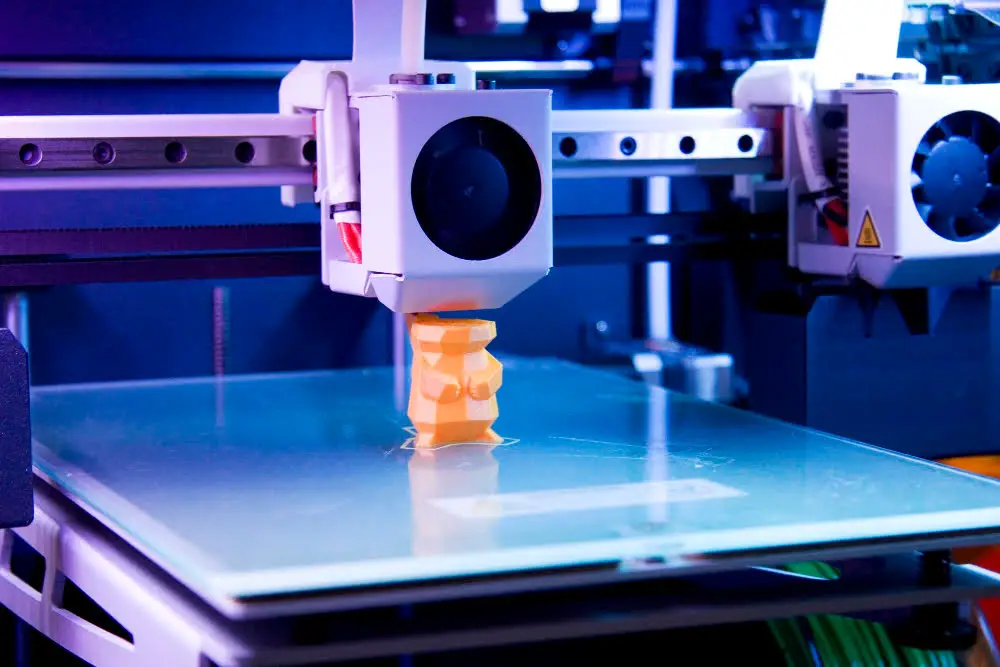 3D printing, also known as additive manufacturing, is a process that creates three-dimensional objects from a digital design file. It involves building the product layer by layer, with each layer acting as an ultra-thin cross-section of the actual object.
Here are some key concepts:
The process begins with designing an object using a computer-aided design (CAD) software. The design file is then converted into a format that the printer can understand.
Most 3D printers use plastic or metal polymers in the form of filaments or powders. A heating element is used to melt the material, which is then extruded onto a build platform.
Once the layer is completed, the platform moves down a layer thickness, and another layer is added. This process repeats until the entire object has been printed.
Operating a 3D printer is not as complex as it seems. Most modern printers come with user-friendly interfaces and simple calibration settings that make the process accessible to even novice users.
Post-processing, such as cleaning and curing, is often required to enhance the visual and functional properties of the printed object.
With 3D printing, complex and intricate designs can be brought to life with relative ease. Its versatility in material selection and design freedom opens up unlimited possibilities in numerous industries, including construction.
Advantages of 3D Printing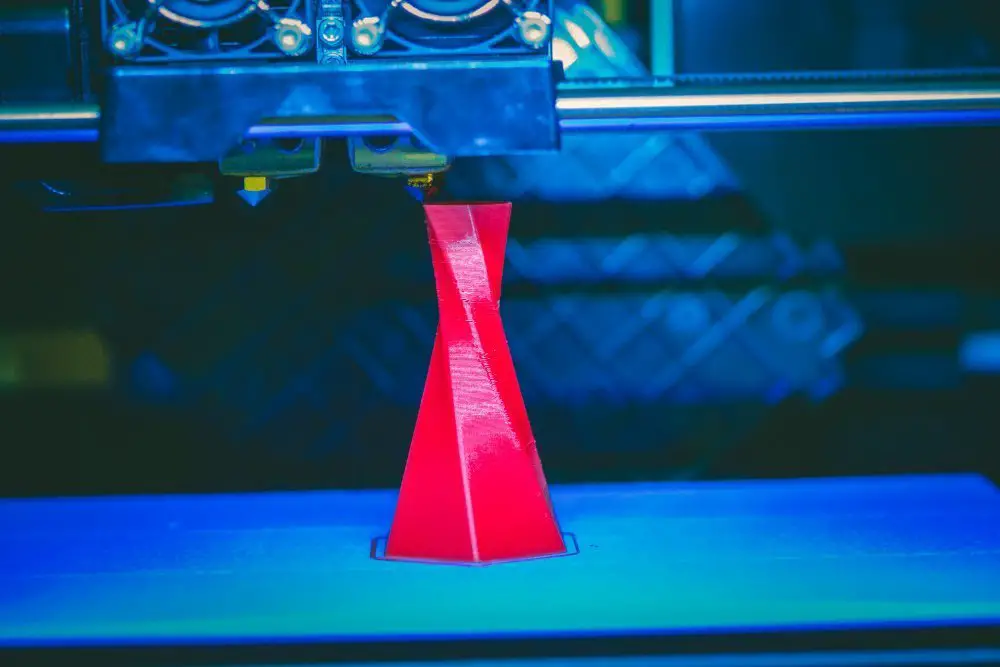 Firstly, 3D printing allows for the manufacturing of complex and intricate designs, which would not be achievable through traditional methodologies. This forms an open gateway for innovation and creativity unparalleled by other fabrication methods.
Additionally, 3D printing offers the benefit of reduced waste production compared to traditional manufacturing methods. It utilizes an additive process – building up the object layer by layer – maximizing material efficiency and minimizing scrap.
The speed of producing initial prototypes is another advantage. A digital design can quickly become a physical model, accelerating the design process and improving speed-to-market times.
3D printing also allows for customization. As it doesn't require specific tooling for each new product, it's easy to modify the digital design and create bespoke items – a feature highly valued in industries like health care and dental for prosthetics and implants.
Lastly, the upfront costs are generally lower because there's no need for the expensive tooling required in injection molding. This makes 3D printing suitable for low-volume runs and prototypes.
Disadvantages of 3D Printing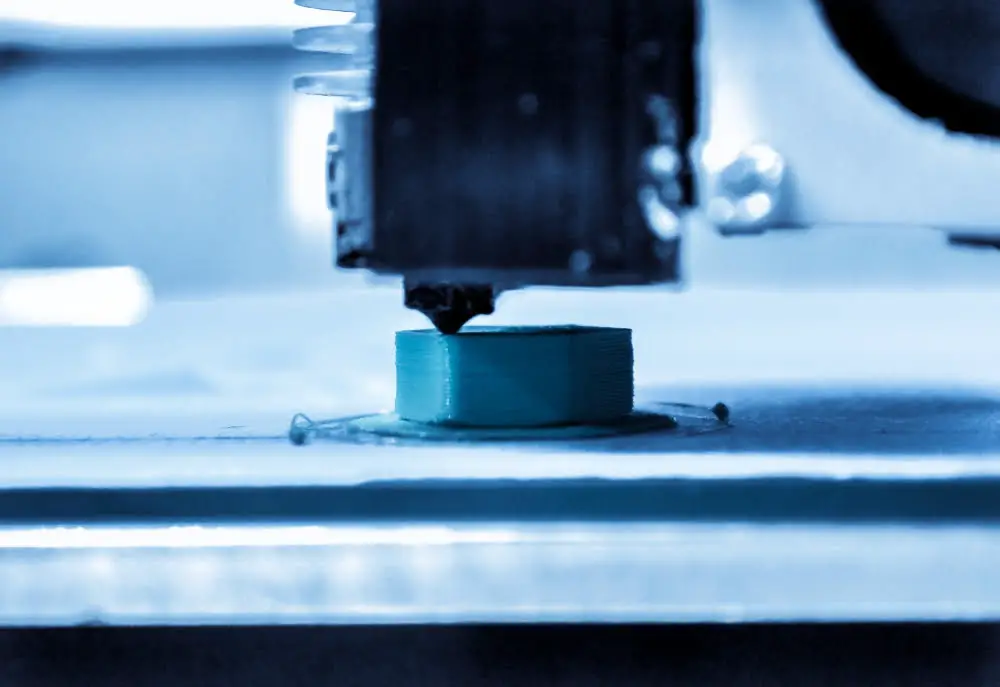 While 3D printing offers numerous benefits, there are certain limitations to this technology. First, the printing speed can be slower than traditional manufacturing processes such as injection molding, especially for large quantities of items. Efficiency drops significantly when you need to manufacture in bulk.
Second, there's the issue of strength and durability. Parts made with 3D printers often demonstrate variable mechanical properties, which means they might not hold up in applications requiring long durability or high strength. This is largely due to the layer-by-layer approach in 3D printing, which can lead to weaknesses along the planes of each layer.
Third, 3D-printed objects can sometimes bear surface roughness or imperfections. The level of resolution isn't always ideal and sanding or post-processing may be necessary to smooth them out. Additionally, the type of materials you can use in 3D printing is still limited when compared with more traditional manufacturing methods, which can affect the function and feel of the final product.
Lastly, the cost of 3D printing can be a limiting factor. The machinery needed for producing high-quality 3D prints can be expensive, and the material cost can also be high, especially for specialized or high-quality materials.
D Printing Is Best Suited For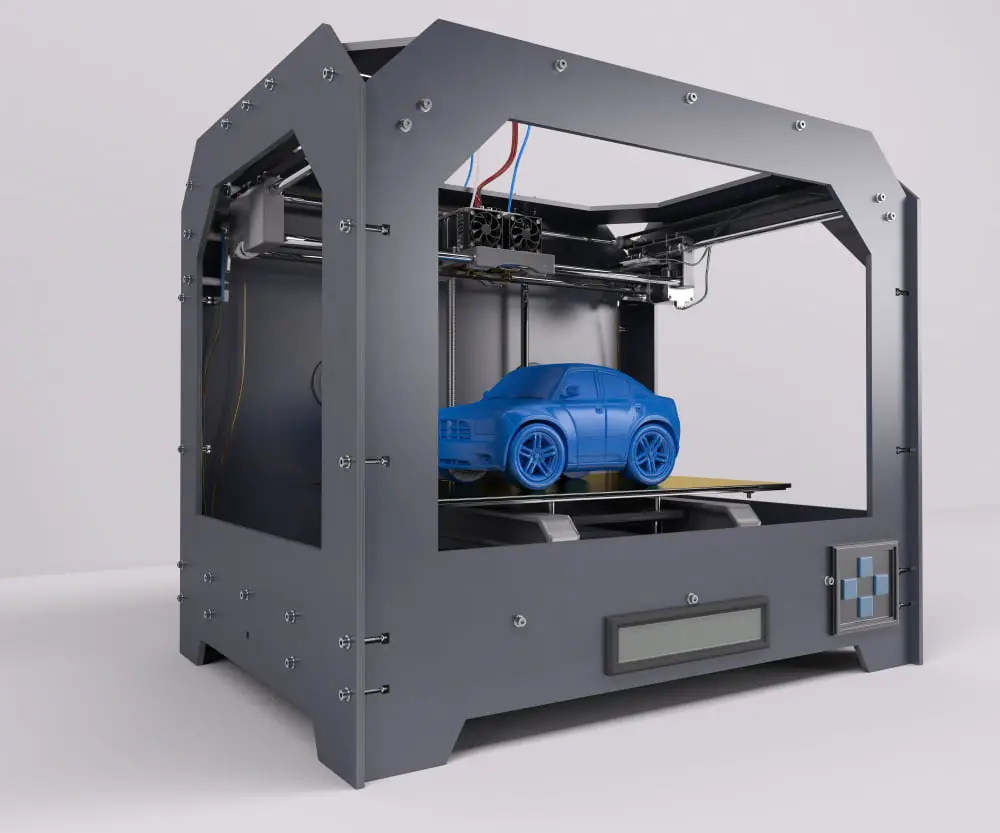 3D printing shines when it comes to constructing prototypes, customized items, and small production runs. It's an ideal choice for pieces that demand a high degree of precision, specificity, and individual variation.
Prototypes: With 3D printing, designers can turn concepts into tangible products rapidly. This rapid prototyping provides an efficient way of testing designs, making necessary modifications, and improving quality.
Customized Items: Personalized or bespoke items are where 3D printing truly flourishes. This technology is perfect for producing individual units designed to precise specifications, such as dental implants, jewelry, or custom car parts.
Limited Production Runs: For producing small quantities of a product, 3D printing offers economic and time benefits. There's no need for expensive molds or extensive setup.
High Complexity: 3D printing can handle intricate designs that are often challenging for traditional manufacturing methods. It's perfect for producing complicated geometries, lattice structures, and even moving parts within a single print.
So, if you have a detailed design, need a prototype, or have to create a customized item, 3D printing could be your optimal solution.
Tooling Design Considerations in 3D Printing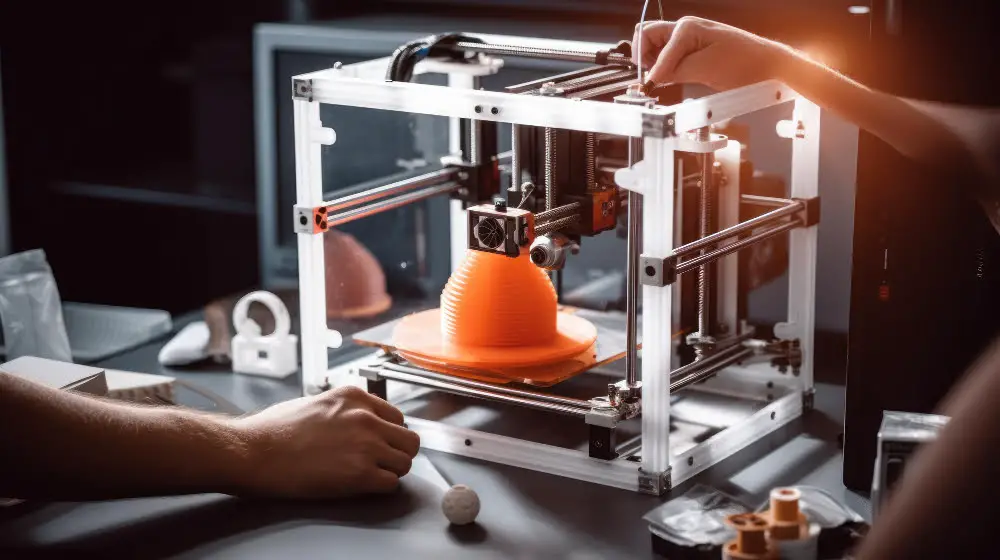 With 3D printing, one common misconception is the lack of constraints involving tooling design. This method allows a level of freedom, but it is not a complete deviation from traditional tooling design considerations.
First, overhangs should be carefully considered. Generally, a model with an overhang that exceeds 45° could require supports when printing to retain the proper shape, thereby increasing material usage and production time.
Second, wall thickness is a crucial factor. While it is potentially possible to print very complex and thin structures, there are durability issues to consider. Depending on the type of material used, a very thin wall may create a fragile part.
Third, keeping details simple is another strategic move in successful 3D printing. Extremely fine details may not print accurately, risking the structural integrity and functionality of the fabricated piece.
Lastly, understanding the dimensional accuracy of the particular 3D printer being used is important. Each 3D printer may have slight variation in dimensional tolerance, which can impact the fit and function of the printed parts.
Each of these factors is significant when planning for 3D printing projects. It's also recommended to consider a design's intent, requirements, potential stress points, and the material used.
What Is Injection Molding?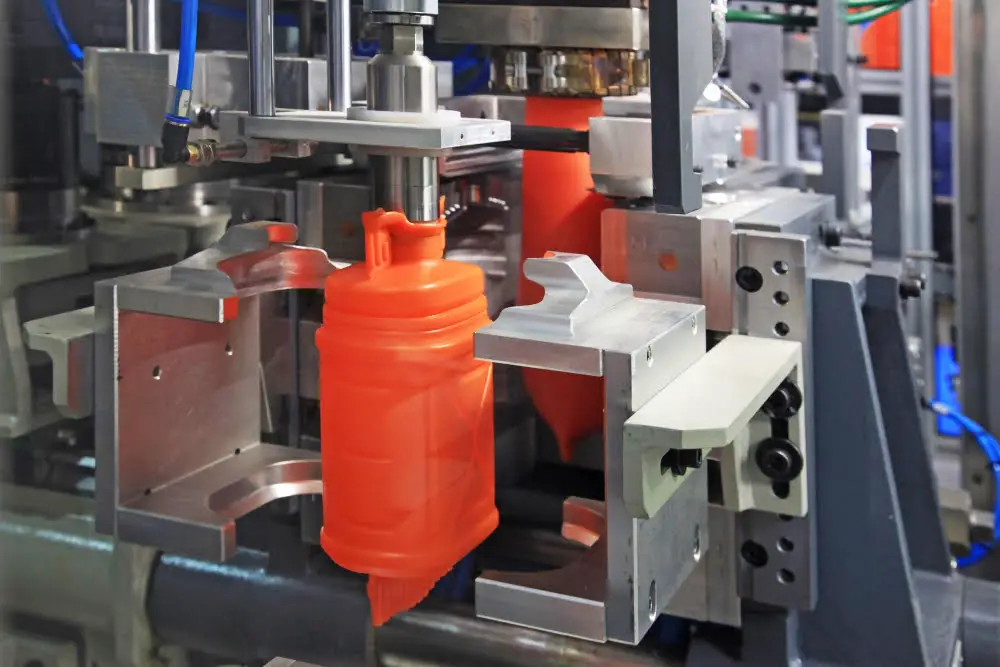 Injection molding relies on molds, or pre-formed cavities, into which liquid or semi-liquid materials like plastics are injected. The material then cools and hardens, taking the shape of the mold. This process is commonly used for mass production where the same part is being created thousands or even millions of times in succession.
Key Ideas:
Injection molding uses a mold into which material is injected.
The material hardens, taking the shape of the mold.
This method suits mass production.
A wide range of materials can be used, including metals and glasses.
It involves several steps: clamping, injection, cooling, and ejection.
Advantages of Injection Molding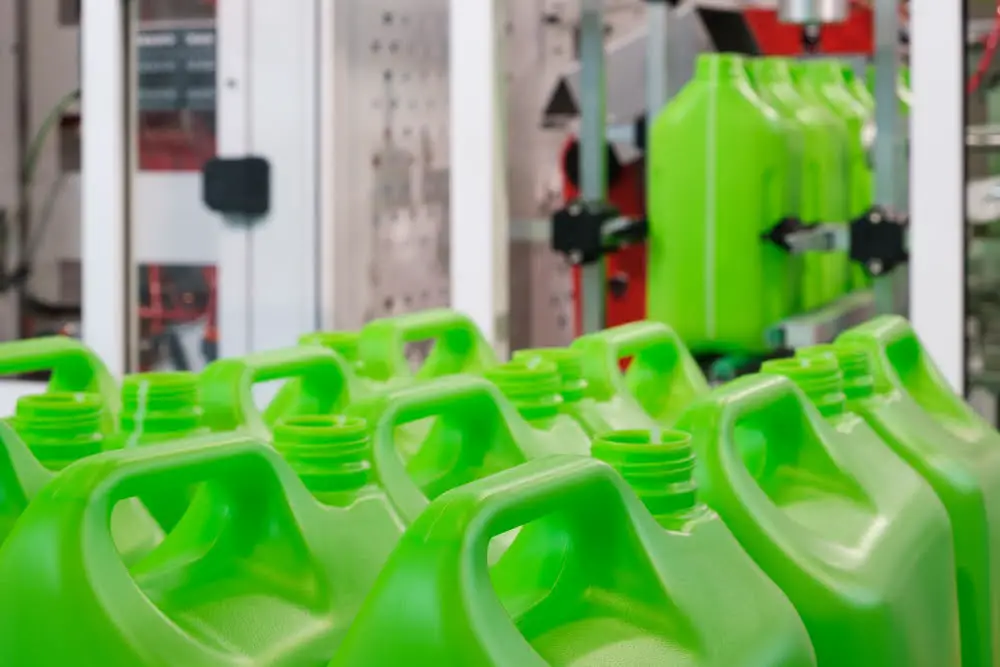 Injection molding boasts a number of advantages, offering unique benefits to the manufacturing process.
For one, it is highly cost-effective for large-scale production. Once the initial costs are covered, the price per unit during injection molded manufacturing is extremely low, making it an economical option for mass production.
It's also able to produce highly complex shapes with excellent efficiency. This is because the high pressure involved in injection molding allows for highly detailed and complex geometries.
Another benefit of injection molding is the ability to use a wide range of materials. Polymers, metals, glasses, and many other materials are suitable for the process, providing versatility in final product manufacture.
High efficiency is another key advantage of the process. The production cycle time is typically between 15 and 30 seconds, enabling high-volume output in a relatively short time.
Finally, the end products of injection molding have a high-quality finish. As a result, further product refinement is usually not necessary after molding, saving additional time and resources.
In addition, waste production is minimal due to the excess material often being recycled and used in the next injection molding process.
Disadvantages of Injection Molding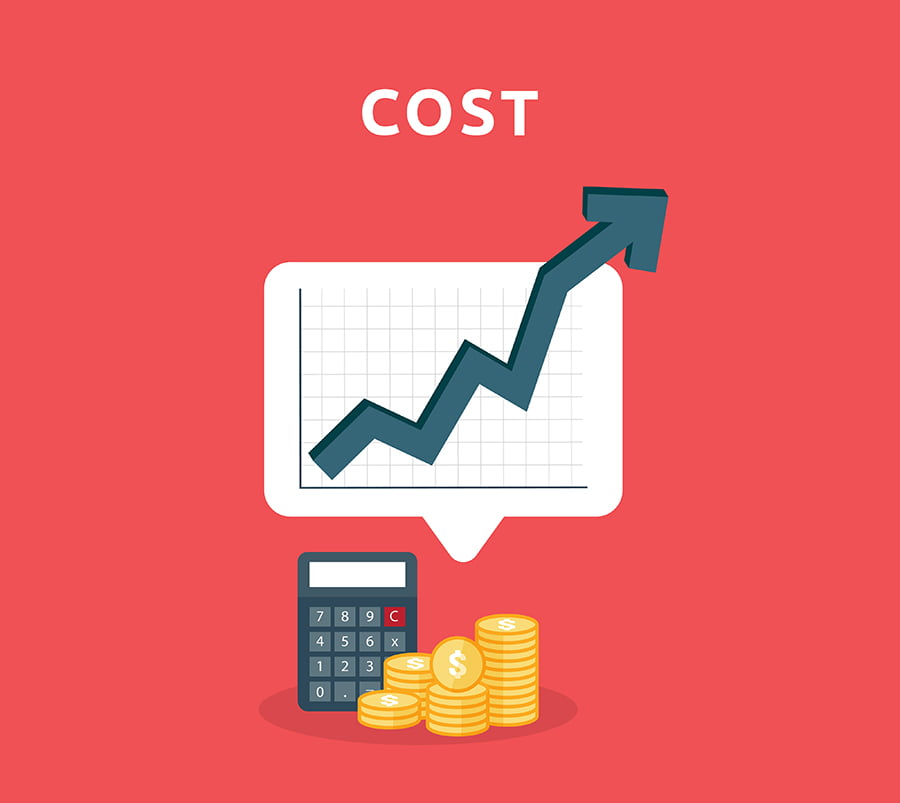 Though injection molding is highly efficient for mass production, some drawbacks narrow its usefulness:
High Initial Costs: While the unit price per piece is reasonable, the initial cost investment in designing and manufacturing the mold can be quite expensive.
Production Limitations: The need for mold creation can limit design flexibility. Any changes post-production may require modifications or complete mold replacement, creating additional costs.
Skilled Labor: The setup, maintenance, and operation of injection molding machines require skilled labor. Highly complex designs can even require expert engineers.
Material Limitations: Not all materials suit injection molding. Thermosetting polymers, for example, can't be used as they are not designed to be re-melted and molded.
Waste Production: This process can produce significant waste due to excess material getting trimmed off, especially with high-precision designs.
Remember, these factors must be considered while opting for injection molding, making sure the benefits outweigh the potential obstacles.
Injection Molding Is Best Suited For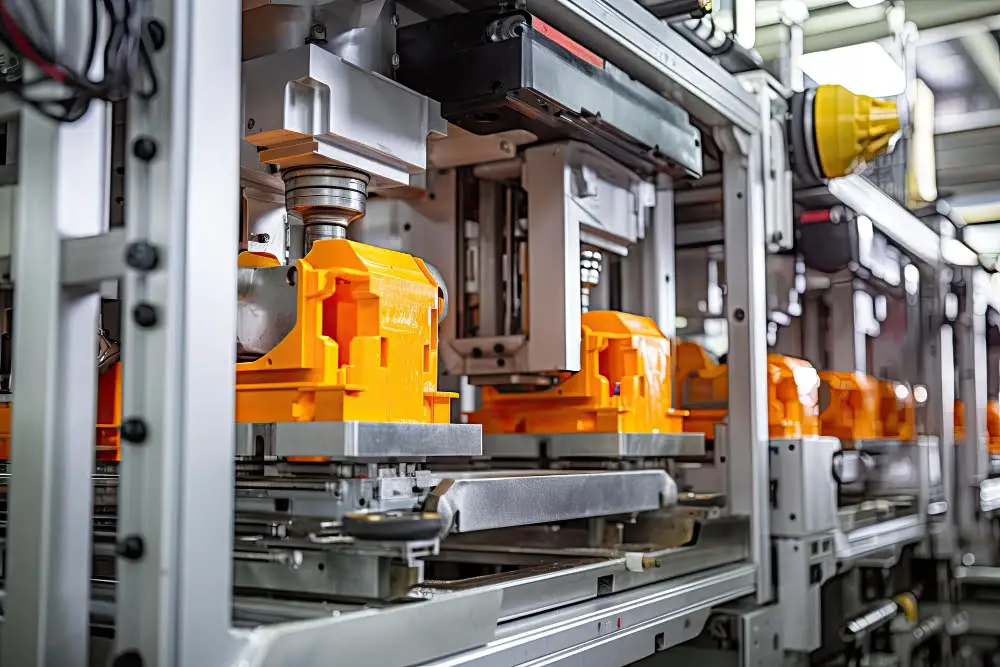 Injection molding shines in particular circumstances. These include:
Mass Production: This process is ideal when thousands to millions of identical parts are required. This is due to the high initial setup cost, which is easily spread across large quantities.
Tolerance: If precision is paramount and there is minimal room for part variance, injection molding is excellent. The method can achieve extremely low manufacturing tolerances.
Material Options: With a myriad of polymers to choose from ranging from ABS to polyethylene, the options for injection molding materials are extensive.
Complex Parts: If components have intricate geometrical requirements, injection molding is optimal. It can handle complex shapes, intricacies, and varying wall thicknesses.
End-Use Parts: When the components being produced are for finished goods, especially in automotive, medical, or consumer goods sectors, injection molding is beneficial due to its capacity for high strength and durability.
Post-Processing: It often offers a finished product, negating the need for additional post-processing, which can be both time-consuming and expensive.
Strict precision in design and careful consideration towards the limitations of the process is essential. By taking this into account, one can make the most of what injection molding has to offer.
Tooling Design Considerations in Injection Molding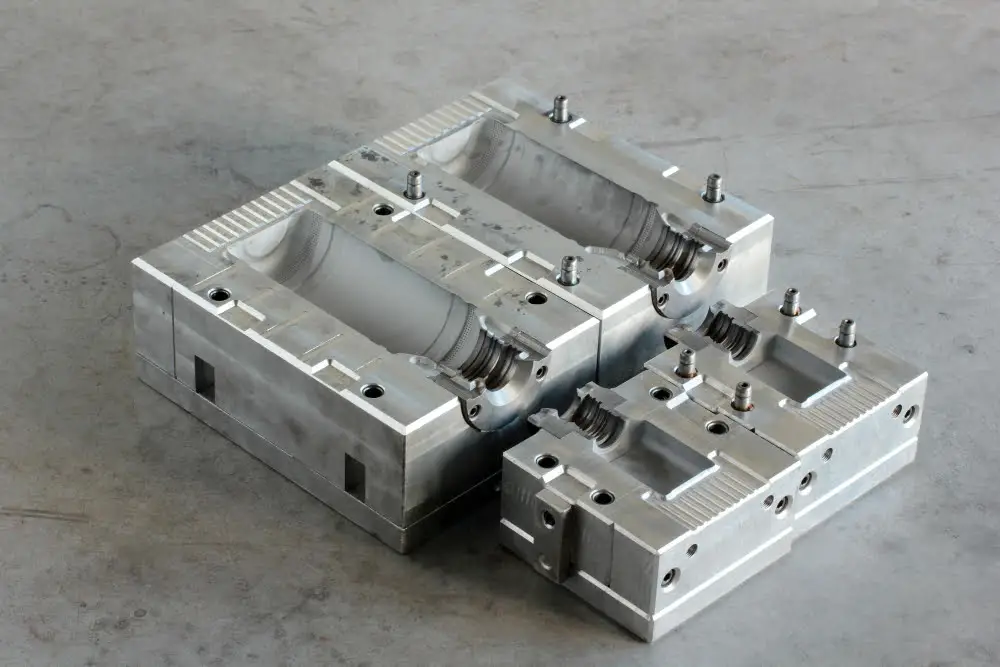 When dealing with injection molding as a manufacturing process, certain key aspects need to be taken into account in tooling design:
The first critical aspect is material selection. A mold's performance, durability, and workability all hinge on the choice of material. Steel and aluminum are commonly used depending on the required level of resistance and product detail.
Draft angles, which allow easier ejection of the finished part from the mold, are an essential part of the mold design. Although differing based on material and part geometry, a general rule is to provide a minimum draft angle of 1 degree.
Design must also account for wall thickness. Uniformity is the key because featuring uneven walls might lead to warping due to different cooling rates. Minimizing the wall thickness can also save on material and reduce cooling time, subsequently raising production efficiency.
Provision for cooling channels needs to be included in the mold design, as it helps reduce the time taken for the molded part to cool and solidify. Strategic placement of these channels contributes to productivity.
Finally, the gating system, which includes the location of entry points for the polymer, should be chosen and placed wisely in the design to ensure even flow and pressure.
Remember, these components largely influence the quality of the produced parts, and understanding them ensures the development of a well-functioning and efficient molding setup.
3D Printing Vs Injection Molding: Key Differences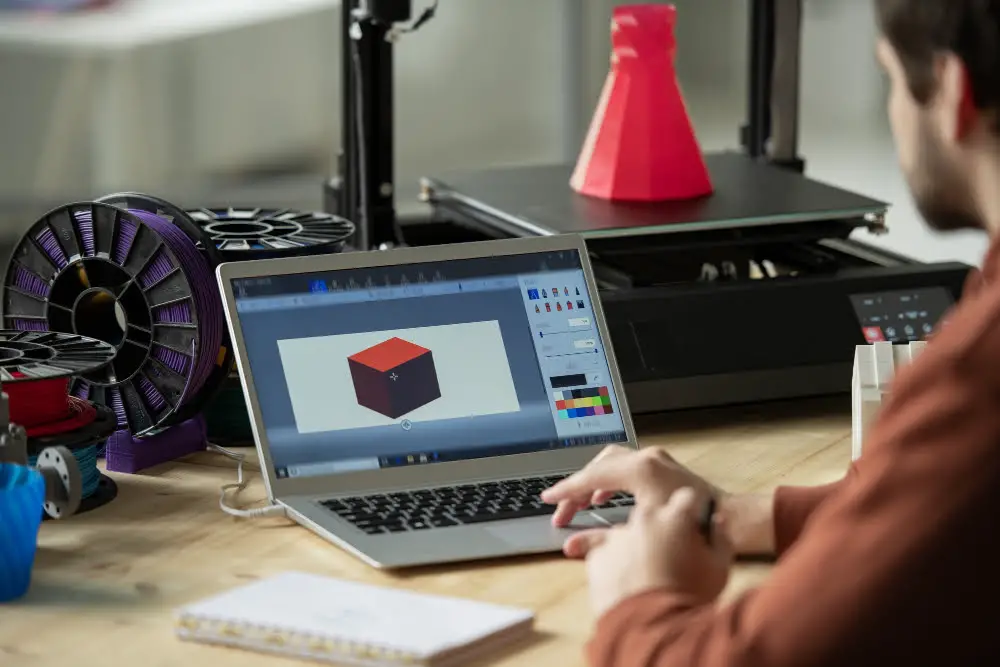 In terms of production volume, injection molding outperforms, being ideal for mass production due to its high speed as well. 3D printing, on the other hand, is more suitable for small-scale production or customized parts.
When discussing production time, 3D printing can create items directly from a digital model in a matter of hours, making it remarkable for rapid prototyping. Injection molding, while it requires more time to create the molds, compensates by producing parts in mere seconds once the mold is finished.
Accuracy and finish are also discernible differences. Injection molding delivers highly precise parts with a smooth finish right out of the mold. 3D printed parts might require additional finishing, but offer a broader range of shape complexity.
Regarding material diversity, 3D printing embraces a wide array from plastics, metal, ceramics to even some composites. Injection molding is somewhat limited, primarily using thermoplastics.
Lastly, the start-up costs contrast starkly. 3D printing has low upfront costs mainly related to the printer and material. In contrast, injection molding involves a high initial investment for the mold creation but has lower costs per unit as production volume increases.
Will 3D Printing Replace Injection Molding?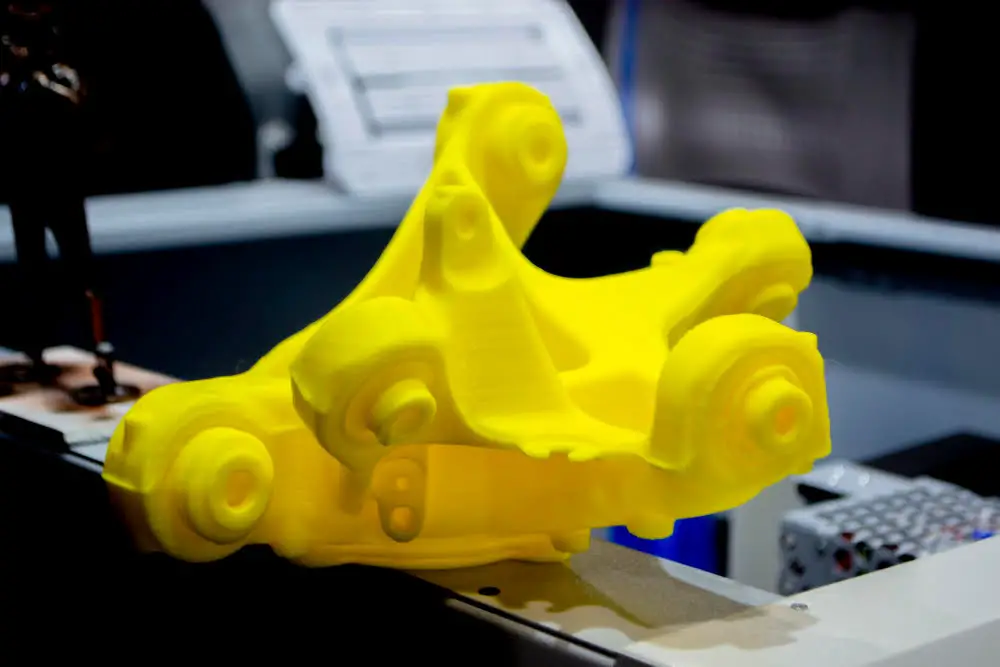 At this stage, it is fair to say that complete replacement of injection molding by 3D printing is not foreseeable. The reasons for this are varied and include some crucial points:
Injection molding still excels in mass production. The speed and cost-effectiveness of injection molding for large production runs are currently unbeatable by any 3D printing technology.
The range of material options in injection molding is vast. While 3D printing technologies are developing rapidly, they still can't match injection molding in terms of the diversity of materials and colors that can be used.
Most 3D printing technologies struggle to match the high and consistent accuracy of injection molding, making molding the preferred choice for parts where precision is paramount.
It should be noted, however, that the two technologies can work side by side. In many instances, companies use 3D printing for rapid prototyping and short production runs, then switch to injection molding when the design is finalized and larger quantities are needed. Taking advantage of the benefits of both technologies can be a smart approach for many businesses.
FAQ
Is 3D printing better than injection molding?
While 3D printing is superior for creating small batch, complex components with frequent design adjustments or customisation, injection molding is more effective for mass production of simpler parts with a finalized design.
Is it cheaper to injection mold or 3D print?
Injection molding becomes more cost-effective than 3D printing when manufacturing more than 100 parts, due to the significant decrease in per unit cost as production volume increases.
Will 3D printing replace injection molding?
While 3D printing has substantial advantages, it is not expected to replace injection molding due to the latter's faster production rate, greater efficiency, and superior dimensional accuracy.
Is 3D printing more sustainable than injection molding?
While 3D printing has environmental advantages over certain machining technologies, when used at the same scale, injection molding is generally more sustainable due to its efficiency in continuous use situations.
How does the accuracy and precision of 3D printing compare to that of injection molding?
While 3D printing offers the advantage of customization and lower upfront costs, injection molding typically provides higher precision and accuracy due to its mature techniques and standardized processes.
In terms of speed and production capacity, how does 3D printing stack up against injection molding?
While 3D printing allows for customization and flexibility, injection molding surpasses it significantly in terms of speed and production capacity, thus making it more suitable for high-volume manufacturing.
What are the material limitations with 3D printing as compared to injection molding?
3D printing has material limitations such as slower production speeds, lower strength and durability, and less material versatility compared to injection molding.
Related reading: