Delve into the world of plastic tote manufacturing, as this article lists the best providers in the industry, and continue reading because their innovative approaches to production and design are revolutionizing the market.
Dive into the sophisticated realm of plastic tote manufacturing, where innovative technologies and meticulous quality control coalesce to create durable, functional, and aesthetically pleasing products.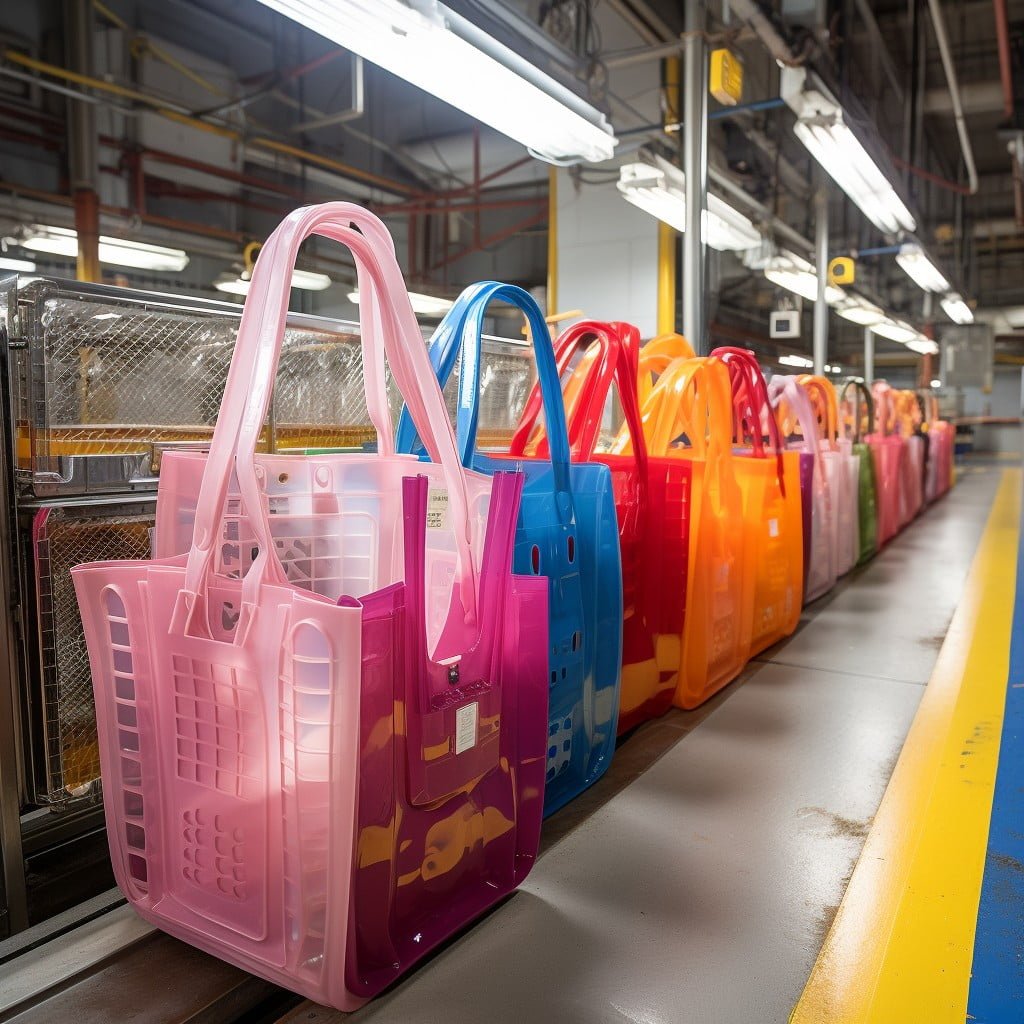 This blog post will unravel the substantial journey from raw plastic to finished tote, spotlighting the keen precision and compelling strategies of the industry's leading manufacturers.
What You Will Learn
ORBIS
Company: orbiscorporation.com
Contact phone: (800) 890-7292
Facebook page: Facebook
Manufacture of various hand-held containers including nesting containers, stack & nest, and flip lid containers.
Production of industry-specific containers such as beverage crates, milk crates, bakery trays, agricultural containers, and poultry containers.
Offering of reusable packaging solutions, with products that are 100% recyclable.
Supply of plastic storage bins and collapsible containers as alternatives to corrugated boxes or cases.
Provision for customization to accommodate custom dunnage for additional product protection.
ORBIS is a manufacturer of hand-held containers, plastic bins, and plastic totes designed to enhance supply chain efficiency. The company's product line ranges from straight-wall containers to stack-and-nest and collapsible styles, offering reusable and fully recyclable packaging solutions.
Beyond the standard containers, ORBIS also provides custom dunnage for additional product protection during transit.
Edge Plastics Inc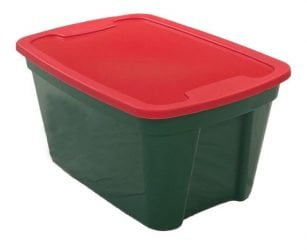 Company: edgeplasticsinc.com
Contact phone: (580) 141-1298
Production of high-quality injection-molded plastic storage containers
Offering seasonal storage tote and custom color options
Provision of private labeling services
Distribution to large retailers across the United States and Canada
Supply of various sizes including 5 Gallon, 20 Quart, 10 Gallon, and 40 Quart plastic totes.
Edge Plastics Manufacturing produces high-quality injection molded plastic storage containers, available in custom colors and offering private labeling.
Their range includes different sizes: 5 Gallon, 20 Quart, 10 Gallon and 40 Quart containers, with specific dimensions for each.
The products are retailed widely across the United States and Canada.
Versatote
Company: versatote.com
Designing and manufacturing of Versatote plastic tote boxes
Development and improvement of Versatote plastic storage box range
Versatote Green: eco-friendly products with low environmental impact
Providing compatibility with warehouse systems and meeting logistics requirements
More comprehensive services such as in-house design, tooling, and plastic injection molding
The Versatote division of the CSS Group is an industrial plastic tote box manufacturer, in operation since 2001.
The company designs, tools, and manufactures their durable Versatote plastic storage boxes in-house, and places a particular focus on minimizing environmental impact.
In addition to their environmental commitment, they work closely with their partners and logistics companies to make their products compatible with warehouse systems.
IBC Tanks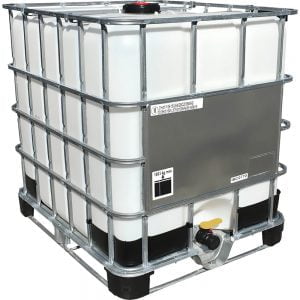 Company: ibctanks.com
Contact phone: (516) 553-1024
Manufacturing of 120 Gallon Plastic IBC Totes
Production of 220 Gallon Plastic IBC Totes
Fabrication of 275 Gallon Plastic IBC Totes
Creation of 330 Gallon Plastic IBC Totes
Supply of 535 Gallon and 550 Gallon Plastic IBC Totes
The company specializes in manufacturing plastic IBC totes. Offering a wide range of capacities, from 120 to 550 gallons, the company provides premium stackable, standard stackable, ultratainer, and wide mouth ultratainer totes among others.
Their tote offerings also encompass new, rebottled, and reconditioned varieties.
Nationwide Industrial Supply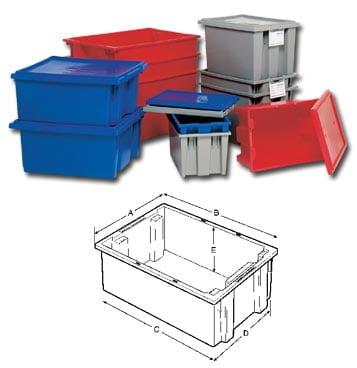 Company: nationwideindustrialsupply.com
Contact phone: (800) 757-1064
High density polyethylene and polypropylene tote boxes resistant to industrial chemicals and detergents
Stack & Nest Totes with uniform wall thickness, added strength, and usable in wide temperature range
Heavy-duty construction totes with smooth surfaces, resistant to most solvents and chemicals
Optional clear, see-thru stack and nest label holders
Totes with optional lids for content protection and space-saving storage when nested.
Tote Container is a manufacturer that specializes in the production of high-density polyethylene and polypropylene tote boxes. The company's products are industrial grade, resistant to most chemicals and detergents, and are designed to withstand tough industrial use without rusting, rotting, or splintering.
They offer boxes in multiple colors, stackable and nest-able options, as well as optional lid and label holders.
The products adhere to full contact safe conveyor transport guidelines and can carry up to 150 lbs.
MDI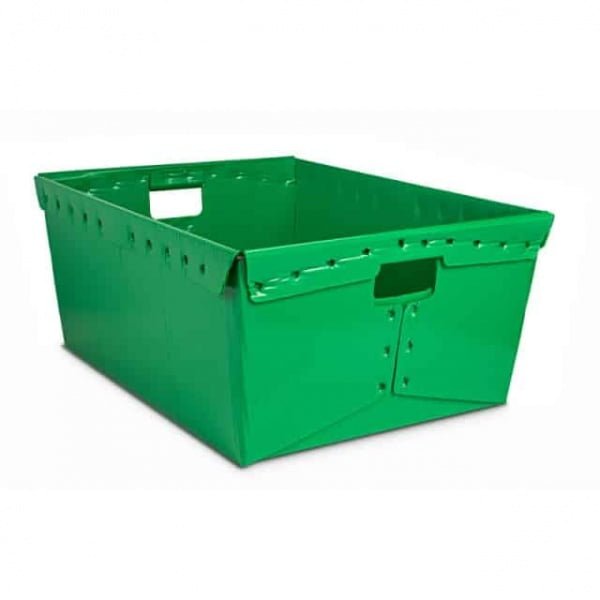 Company: mdi.org
Facebook page: Facebook
Production of reliable, reusable plastic solutions
Provision of corrugated plastic products
Outsourcing solutions
Comprehensive manufacturing services
Supply of plastic totes and bins for industrial use
MDI is a seasoned manufacturer of corrugated plastic totes and bins, with its operations spanning nationwide since 1964. They specialize in creating reliable, reusable plastic solutions aimed at enhancing efficiency and safety in warehouse production.
Their portfolio includes a variety of products suitable for varying needs, from lightweight standard totes to those designed for small-to-mid-size materials in workplaces such as mailrooms and assembly lines.
Reusable Transport Packaging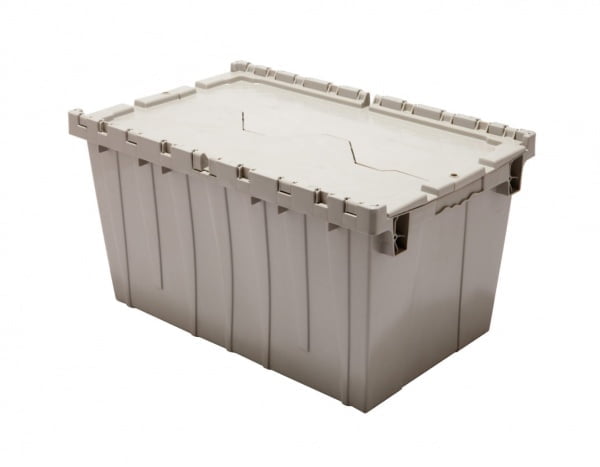 Company: reusabletranspack.com
Facebook page: Facebook
Provision of reusable packaging containers such as attached lid containers, RPCs, and corrugated plastic crates
Supply of a variety of handheld attached lid containers
Offering collapsible containers for optimal logistics operation
Provision of various forms of plastic totes and trays
Supply of diverse range of cross stack tubs.
The company is a manufacturer of reusable packaging containers such as attached lid containers, RPCs, and corrugated plastic crates.
Their most popular product is a 27″ x 17″ x 12″ handheld attached lid container, which is a standard in manufacturing, distribution, transportation, and retail operations.
They provide the most efficient storage containers on Earth including collapsible containers that are standard for produce and distribution across the United States and Europe.
Xinfan Industrial
Company: xfseals.com
Contact phone: (380) 188-5943
Facebook page: Facebook
Production of stackable and nested plastic totes
Provision of plastic tote accessories like plastic pallets, cage trucks, and international standard size dollies
Customisation of plastic tote dimensions and capacities
Supply of tamper-evident seals for plastic storage containers
Manufacturing of large-size totes like TBX7657(620) model.
The company manufactures plastic totes, specifically designed for efficient use in warehouse spaces or truck trailers by being stackable and nested. These come with additional accessories like plastic pallets, cage trucks, and dollies, adhering to international standards. The totes are available in various sizes and load capacities, made from Polypropylene (PP) and designed for different storage, handling, and transportation needs.
Daco
Company: dacocorp.com
Facebook page: Facebook
Provision of a broad range of storage and handling containers.
Specialized containers with different features including stackable, nestable, collapsible, bulk or handheld, lidded, and insulated.
Production of high-quality, durable plastic containers.
Supply of containers in various colors, sizes, and capacities.
Provision of custom solutions for customers' specific storage and handling needs.
DACO is a company specializing in storage and handling solutions with over 49 years of experience. The firm offers a comprehensive line of durable plastic containers in various styles like collapsible, stackable, insulated, among others, made for maximum efficiency. Exceptionally committed to catering to customers' requirements, DACO offers options in a range of sizes, capacities, and colors.
Green Processing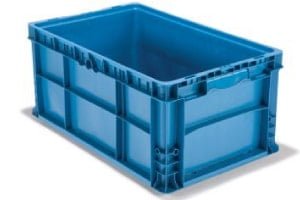 Company: green-processing.com
Facebook page: Facebook
Production of new plastic totes in different sizes
Provision of plastic totes made with HDPE for enhanced durability
Supply of plastic totes in standard and custom colors
Sale of used plastic totes
Offering custom-made containers
The company manufactures new and used plastic totes, marketed under the brand name GREEN. The products, made with High-Density Polyethylene (HDPE), are lauded for durability and are available in several sizes, such as 12×7, 12×15, 24×15, and 24×22. Its offerings extend to numerous standard colors and customizable hue options, catering to diverse customer needs.
Universal Package
Company: universalpackage.com
Custom Totes: Providing custom-sized plastic hand tote solutions.
Straight Wall Totes: Reusable tote options available in multiple sizes.
Attached Lid Totes: Containers suited for distribution, grocery, and general manufacturing.
Services: Including clean & repair, lease & rental, container recycling, consulting & project management.
Product Catalog: Bulk containers, custom containers, pallets, engineered solutions, corrugated containers, hand totes, protective packaging, sleeve packs.
The company specializes in the manufacture of hand totes in various forms, from standard to custom designs, including those with attached lids. Its reusable straight wall totes are created with compatibility in mind for optimal packaging systems.
Beyond product manufacture, the company also offers associated services like cleaning and repairing, leasing and rental, container recycling, and consulting and project management.
Additionally, transactions up to $1,000 can be made utilizing all major credit cards.
RPP Containers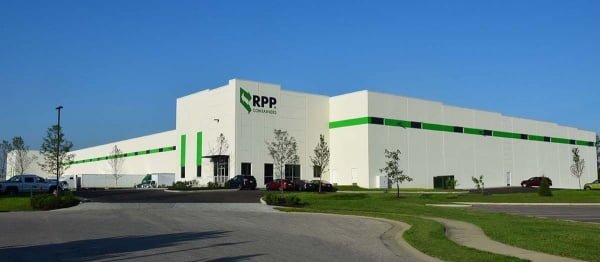 Company: rppcontainers.com
Manufacturing and distributing plastic containers
Offering bulk bins
Provisioning of customized containers
Supplying plastic pallets
Providing reusable bulk containers under the DuraGreen brand
RPP Containers is a specialist in the manufacturing and distribution of plastic containers used widely in industries such as automotive, agriculture, and food processing.
Based in Cincinnati, Ohio, they provide an array of plastic containers, including bulk bins, customized containers, and plastic pallets.
Through their premium brand, DuraGreen, they also offer reusable plastic bulk containers renowned for their durability and cost-effectiveness.
Quantum Storage
Company: quantumstorage.com
Contact phone: (800) 685-4665
Facebook page: Facebook
Comprehensive supplier of storage bins and shelving systems
Industrial grade plastic storage bins, totes, and containers
Largest selection of in-stock shelving, including heavy-duty wire and traditional steel styles
Assistance in multi-room applications and storage solution planning
Utilization of shelving and louvered panels to maximize storage in available spaces.
Quantum Storage Systems is a comprehensive supplier of storage solutions that typically include bins and shelving systems. Recognized as a leader in the industry, the company prides itself on having the nation's largest inventory of industrial-grade bins, totes, and containers, with a variety of shelving options.
The company provides tailored storage solutions for both industrial and residential needs, including multi-room applications or smaller spaces like garages or pantries, all of which are catered to capitalize on available space to promote efficiency.
Akro-Mils
Company: akro-mils.com
Facebook page: Facebook
Storage products
Material handling products
Inventory management solutions
Transportation products
Organizational products
The company is a manufacturer of plastic tote products, specializing in storage, organization, and transportation solutions. They offer a wide range of products including inventory management systems and shipping aids.
The company is committed to ensuring the health and safety of their customers and employees, keeping them updated on relevant situations such as the COVID-19 status.
Enlightening Plast
Company: cnplasticpallet.com
Contact phone: (332) 749-2830
Production of Nestable and Stackable Plastic Turnover Containers
Customization of Plastic Containers (color, logo)
Provision of Recycled Materials for Industrial Use
Printing Services including Embossing and Stamping
Design and Manufacture of Medium-Sized Plastic Hinged Lid Containers
The company manufactures robust plastic containers customized to individual client needs. Their products, including the medium-sized plastic hinged lid containers, are durable, waterproof, and made from 100% virgin PP with an option for recycled materials.
Providing nestable and stackable storage solutions, these versatile containers optimize space utilization and can bear a loading capacity of up to 25 kgs.
Sustainable Transport Packaging
Company: sustainabletransportpackaging.com
Contact phone: (727) 319-2300
* Provision of Corrugated Nestable Plastic Totes
* Sourcing of custom size tough containers
* Advocation for ecologically friendly reusable packaging
* Optimization of available floor space through nesting containers
* Supply of containers suitable for manufacturers, distributors, and retailers.
The company specializes in manufacturing corrugated nestable plastic totes. It supplies robust, reusable, and environmentally-friendly containers to manufacturers, distributors, and retailers for various applications.
The totes, measuring 24″ x 17″ x 13″, are designed to maximize floor space with their nesting ability when empty.
Simplastics
Company: simplastics.com
Contact phone: (800) 966-9090
Manufacture of stackable storage bins in various lengths
Production of high shelf bins in multiple heights
Supply of clear stacking and shelf bins
Distribution of stack and nest totes
Creation of attached lid containers
The company specializes in manufacturing plastic totes and containers, offering a diverse range of products that include stackable storage bins of various sizes, clear shelf bins, and nest totes, among others.
They provide utility for several applications while ensuring customer convenience with options for account registration and product comparison on their site.
The company also places importance on optimizing the customers' browsing experience, indicated by their information on JavaScript activation.
Plastic Totes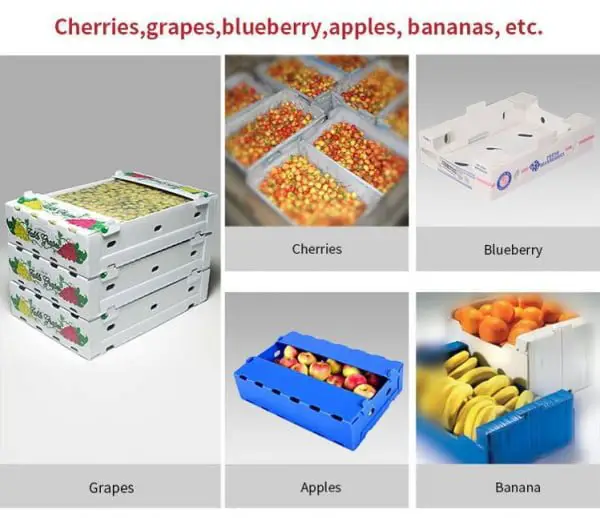 Company: plastic-tote.com
Manufacturing of corrugated plastic totes from high-quality polypropylene or polyethylene.
Supply of multiple sizes and shapes for corrugated plastic boxes.
Provision of corrugated plastic boxes with different thickness (2mm to 4mm) for enhanced protection.
Offer multiple color options for corrugated plastic totes.
Supply of different grades of corrugated plastic, from light pliable sheet to heavy-duty stiff "boards".
The company manufactures high-quality corrugated plastic totes using polypropylene or polyethylene sheets, offering greater reusability than conventional corrugated paper. Their product range covers various sizes and thickness from 2mm to 4mm, providing efficient protection for goods storage, handling and transport.
Their totes, serving as light, strong, and affordable alternatives to containers made from other materials, are increasingly favored in packaging for multiple applications.
The corrugated plastic used has similarities to corrugated paper, but comes in different thickness levels, from flexible sheets to sturdy boards.
Flexcon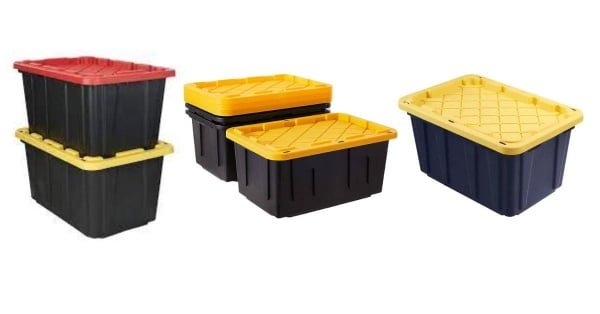 Company: flexcontainer.com
Facebook page: Facebook
Production of plastic containers in various sizes and colors
Provision of luggable totes with optional lids
Offering of customizable tote color choices, including stress-reducing blue
Manufacturing of containers designed for efficient nesting and spaciousness
Creation of safe, easy-to-clean and sanitize totes suitable for diverse uses such as airport security bins, and healthcare or agricultural supply transport.
This company is a plastic tote manufacturer aiming to add order, efficiency, and a splash of color to customers' spaces. They provide solutions for both businesses and households, offering containers in various sizes and colors.
The company's luggable containers serve as versatile storage and transport solutions for different sectors, notably airports, agriculture, and healthcare. They promote the use of gray for neutrality and blue for calmness in specific environments.
The Cary Company
Company: thecarycompany.com
Facebook page: Facebook
Provision of a large selection of IBC Totes and Water Tanks
Offer stackable industrial containers
Supply of various sizes of IBC tote tanks ranging from 180 to 550 gallons
Offering multiple types of IBCs including plastic, stainless steel, and carbon steel
Providing various IBC and Tote accessories such as valves, funnels, mixers, nozzle kits
The company specializes in manufacturing, sourcing, and providing accessory solutions for intermediate bulk containers (IBC Totes) and water tanks. Their products are designed for storing and transporting a wide range of substances, including liquids, solvents, and granulates.
The company caters for various requirements by offering IBCs in different materials (plastic, stainless steel, and carbon steel) and capacities ranging from 180 to 550 gallons.
Join Plastic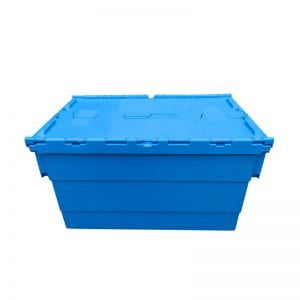 Company: joinplastic.com
Contact phone: (347) 222-2222
Manufacturing of Round Trip Totes
Wholesale of Cheap Round Trip Totes
Supply of Plastic Straight Wall Containers
Distribution of Industrial Strength Plastic Totes
Production of Hinged Lid Storage Containers
This company manufactures robust, multi-purpose round trip plastic totes. Their products feature interlocking lids, non-slip bottoms, and are ideal for order picking and distribution.
In addition, they provide wholesale options for their range of industrial strength totes and plastic straight wall containers.
U.S. Plastic Corp
Company: usplastic.com
Facebook page: Facebook
Manufacture and supply of plastic storage totes and boxes
Production of containers including bottles, buckets, drums, and tanks
Fabrication and distribution of pipes, pumps, and valves
Provision of various office and home storage solutions
Selling additional products such as bags, carts & trucks, duct & blowers, and food industry equipment.
U.S. Plastic Corp. maintains a large inventory of storage totes and boxes, offering a wide range of sizes to suit various storage needs.
The company provides bottles, buckets, containers, drums, tanks, and tubing among other items.
It caters to diverse industries including the food industry, home storage, janitorial, labware, office storage, and outdoor products.
MH Containers
Company: mhcontainers.com
Contact phone: (440) 951-4900
Production of Collapsible Plastic Containers also known as Folding Bulk Containers.
Provisions for Re-usable Packaging, or Returnable Packaging services.
Perform in manufacturing environments with a lifespan of up to 10 years.
Specialized in storage or shipping of automotive parts and assemblies, truck, and appliance parts.
Provisions for closed loop distribution systems services.
MH Containers & Equipment Co., located in Willoughby, Ohio, specializes in the production and repair of collapsible plastic containers, also known as folding bulk containers.
These heavy-duty containers are designed for manufacturing, agricultural, and distribution applications, and are commonly utilized for storage and shipping of various products, including automotive and appliance parts.
With load capacities varying from 1200 to 2000 lbs, the robust containers offer up to a 10-year lifespan and can be easily repaired.
BARR Plastics Inc
Company: barrplastics.com
Facebook page: Facebook
Production of liquid handling totes and IBCs
Provision of custom sloped IBC stands
Reconditioning of economy cage totes/IBCs
Supply of various IBC tote fittings and accessories
Manufacturing of Snyder Bulk Wine Barrels
BARR is a manufacturer specializing in liquid handling totes and IBCs designed for a variety of sectors including wine, food, beverage, and chemical manufacturing industries.
Their product range includes new and reconditioned totes, fittings and accessories, and containment units.
The company also offers materials handling totes, bins and containers, stormwater management systems, spill control products, and custom plastic fabrication and welding services.
Correct Products
Company: correctproducts.com
Supplying a range of Industrial Storage Totes and Storage Bins.
Offering containers like the Flipak® Attached Lid Distribution Containers with superior strength and nest-and-stack design.
Providing Divider Box Containers with the flexibility of slide-in dividers for different configurations.
Manufacturing high-quality industrial storage bins from sturdy and durable high-density polyethylene.
Selling top brands such as Quantum Storage, LewisBins, Akro-Mils, and Molded Fiberglass.
Correct Products supplies a broad range of Industrial Storage Totes and Storage Bins for manufacturing, distribution, and warehouse storage applications. Offerings include various types and sizes of industrial plastic totes from well-known brands, known for superior strength and high performance.
Additionally, they offer divider box containers for further flexibility in storage configurations, compatible with various material handling equipment, providing efficient use of space and high performance.
Monoflo International
Company: miworldwide.com
Contact phone: (540) 771-3077
Facebook page: Facebook
Production of Attached Lid Nestable Totes & Dollies for distribution
Creation of Automation Trays for Automated Systems and Distribution
Manufacturing of Bulk Containers for Manufacturing and Automotive sector
Supply of Poultry & Dairy Containers for Food and Bakery sector
Provision of Straight Wall Containers for Manufacturing and Automotive sector
The company is America's leading producer of high-quality, injection-molded plastic products. They offer a variety of packaging solutions including nestable totes, automation trays, bakery trays, bulk containers, and pallets, catering to diverse sectors including automation, distribution, food and bakery, manufacturing, and automotive. Not only they provide a wide array of off-the-shelf products, but they also assist with custom packaging needs.
Cnplast
Company: icnplast.com
Contact phone: (201) 706-2109
Manufacturing of high quality, nestable plastic tote boxes with attached lids
Ability to customize specific product aspects such as color and logo
Provision of a product that is light, durable, water-proof, and resistant to moisture and chemicals
Usage of 100% virgin PP material evidencing environment-friendly and non-toxic product
Adaptability of products for different storage and transportation purposes with ability to withstand temperatures ranging from -20℃-60℃.
The company, located in Qingdao City, Shandong Province, China, specializes in manufacturing high-quality nestable plastic tote boxes with attached lids. Their product, measuring 600x400x315mm, has a 56L volume capacity and a stacking load of 175kg. The firm prides itself on creating lightweight, durable, and environmentally-friendly boxes, resistant to water, chemicals, and fading, adaptable for a temperature range from -20℃ to 60℃.
SCHAEFER SSI TOTE
Company: ssitote.com
Production of SCHAEFGUARD®, a range of dunnage materials for reusable packaging.
Customized SCHAEFGUARD dunnage solutions for enhanced protection.
Electrostatic Discharge (ESD) containers and dunnage.
Use of materials with ESD properties including thermoplastics, foams, and textiles.
Offering custom cut and weld containers.
SSI SCHAEFER is a manufacturer that specializes in reusable packaging, offering a wide range of dunnage materials under their SCHAEFGUARD® line. The company provides solutions for protecting precision parts, electronics, and bulk items.
Additionally, it addresses static shock risks through containers and dunnage that feature anti-static, conductive, or static dissipative properties.
Pioneer Plastics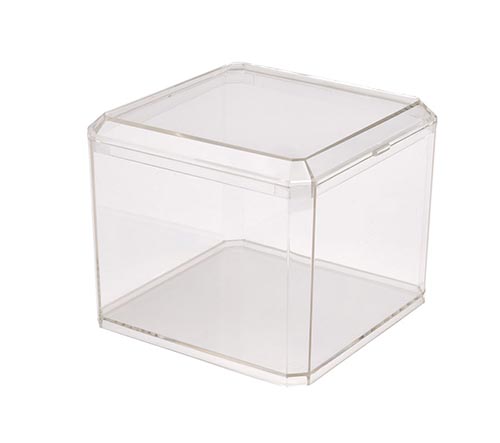 Company: pioneerplastics.com
Production of square plastic containers for various storage needs.
Fabrication of laboratory-grade containers for storing specimens.
Provision of food-grade plastic containers for pantry organization.
Manufacturing of cut comb honeycomb containers.
Creation of an assortment of clear plastic containers with lids.
The company, a manufacturer of plastic totes, offers a range of square plastic containers designed for various storage needs, from foodstuffs like honeycombs, candy, and nuts to more general household items.
These containers, often utilized in laboratories for specimen storage, are made from food-grade plastic, enhancing their durability and safety.
The design features of the containers such as their square shape for convenient stacking, and clear walls for easy content identification, underscores their versatile use in different environments.
Logimarkt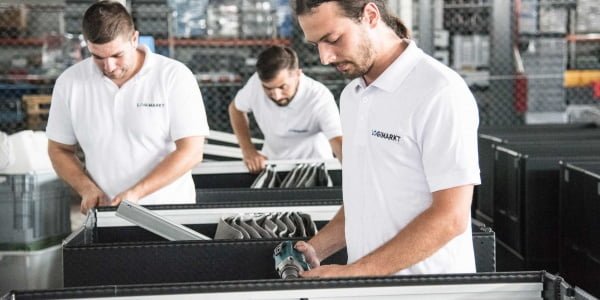 Company: logimarkt.com
Facebook page: Facebook
Production of stackable injected plastic containers
Provision of a wide range of dimensions for applicability in various industries
Customization of atypically sized containers
Manufacturing of containers to fit specific types of transportation
Offering a large assortment of preset dimensions.
The company specializes in producing stackable injected plastic containers, used extensively in various industries for diverse packaging needs, including food, automotive, pharma, and logistics, among others.
They offer a wide range of dimensions, including standard and atypical sizes, with customization available for unique product or transportation requirements.
Their products are recognized as a standard in the reusable packaging field.
Encore Container
Company: encorecontainer.com
Contact phone: (254) 535-2419
Manufacturing and reconditioning of totes and plastic drums.
Drum & Tote retrieval and disposal service.
48-hour door-to-door delivery service across the US and Canada.
Storage of containers indoor to prevent degradation and deterioration.
Production of plastic drums from 100% post-consumer regrind (PCR) or 100% virgin resin.
Encore Container is a manufacturer and reconditioner of plastic drums and totes, upholding core values of integrity, quality, and service.
Notable for providing the fastest pickup service within the industry, the company offers a 48-hour door-to-door delivery and pickup in the US and Canada, with prompt customer response.
They ensure quality production through methods such as storing all containers indoors to prevent degradation, and the manufacture of plastic drums using either 100% post consumer regrind or 100% virgin resin.
Cornerstone Supply
Company: cornerstonesupply.theonlinecatalog.com
Production of heavy-duty molded plastic containers
Provision of HBS-48, E straight-walled containers
Supplying containers with included lids for stacking
Manufacturing of containers in specific dimensions (48 x 5 x 3-1/2″)
Production service for custom plastic tote designs.
The company manufactures heavy-duty molded plastic containers. They specialize in producing straight-walled containers, inclusive of lids for stacking, in specific dimensions of 48 x 5 x 3-1/2″. Their products are designed for durability and efficient storage.
Macro Plastics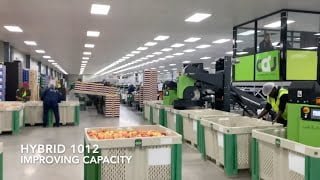 Company: macroplastics.com
Facebook page: Facebook
Production of Reusable Plastic Products
Manufacturing of Returnable Trip Containers
Creation of MacroTotes
Supply of MacroTrac™ for temporary roadway, mat, and portable flooring solutions
Adherence to high-quality management practices and safety standards, verified by ISO 9001:2015 certification.
IPL Macro™ is an innovative reusable plastic products manufacturer, known primarily for its durable, lightweight bins and totes.
The company provides bulk plastic bins for various sectors, including agricultural, food processing, retail, and industrial applications, offering products designed to improve productivity and efficiency.
Emphasizing quality management and safety, they adhere to the highest international manufacturing standards, demonstrated by obtaining the ISO 9001:2015 certification.
Endural
Company: endural.com
Manufacturing of custom products
Production of material handling containers
Creation of transportation cases
Subscription to a newsletter for product updates
Availability of various industry-specific products
Endural is a California-based plastic container manufacturer. They offer specialized products including transportation cases, material handling containers, and custom items.
Endural uses Shopify to power their online business platform.
Related reading: