Welcome to our blog post on Plastic Hanger Manufacturers, where we explore the top companies in the industry and provide insights into their products and manufacturing processes.
Plastic hangers are ubiquitous in our closets and wardrobes, yet we rarely give them much thought. They seem like such a simple invention, but have you ever wondered where they come from? Who designs and manufactures these hangers that keep our clothes organized and wrinkle-free? In this blog post, we'll take a deep dive into the world of plastic hanger manufacturers.
We'll explore the history of plastic hangers, the manufacturing process behind their creation, and some of the leading companies in this industry. So sit back and let's unravel the mystery of those little helpers in your closet!
What You Will Learn
Rapid Plastics
Contact phone: (718) 498-5430
Services and products:
Garment Hangers
Customized Hangers
Hanger Recycling Program
Hanger Repair Services
Hanger Design Services
Rapid Plastics is a garment hanger company in Brooklyn, NY that strives to exceed expectations by delivering the best products, service and quality. They offer various services including online purchasing and have useful links on their website for easy navigation.
THG (The Hanger Group)
Company: hanger-manufacturers.com
Services and products:
Home Hanger Types (Plastic Hanger, Wooden Hanger, Metal Hanger, Wire Hanger, Acrylic Hanger, Clip Hanger, etc.)
Custom Hanger Design (Custom hanger logo, Hanger material introduce, Hanger size and color)
All Other Hangers (Shirt Hanger, Coat Hanger, Pants Hanger, Skirt Hanger, Kids Hanger, Shoes Hanger, Wall Hanger, Ceiling Hanger)
Custom Hangers (Material, size, printing, style, etc.)
Printing of own logo or design on hangers.
This Plastic Hanger Manufacturer offers custom hangers made of plastic, wood, metal or acrylic for different items like clothes, shoes and more. They also provide logo and design printing services on the hangers.
The company accepts orders in minimum quantities and guarantees their best offer to customers who send them an email.
Mainetti Retail Solutions Worldwide
Facebook page: Facebook
Services and products:
Design and production of garment hangers for branding, presentation, and protection of clothes
Thousands of stock display hangers and custom solutions offered in a cost-effective manner
Hanger accessories to enhance the look of hangers, protect garments, and simplify organizing and browsing
Six decades of hanger design and engineering knowledge, with a focus on sustainable retail solutions
In-house production using strict testing protocols and sustainable raw materials selected to meet customer requirements.
Mainetti is a renowned plastic hanger manufacturer that understands the importance of hangers in a brand's image and offers custom solutions to suit every customer's needs. With over six decades of experience, Mainetti is leading the way towards sustainable retail solutions by pioneering techniques like hanger reuse, recycling, and circular processes.
Their in-house technologists ensure high-quality standards while minimizing waste and using select raw materials.
United Wire Hanger Corp
Company: unitedwirehanger.com
Contact phone: (201) 288-4540
Services and products:
Plastic hangers
Wire hangers
Related paper products
Innovation
Product excellence and service
UWH Industries, LLC is a leading supplier of Plastic Hangers, Wire hangers and related paper products to various industries. The company's mission is to provide innovative and excellent products & services that fulfill customer requirements while benefiting their employees and shareholders.
They are located in Hasbrouck Heights, NJ and can be contacted via phone or email.
MENA Plastic Manufacturing Ltd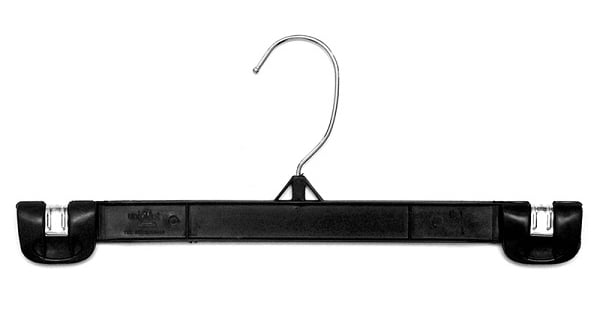 Company: menaplast.com
Services and products:
Preforms
Custom plastic products
Exclusive licensee of Uniplast Industries, Inc. for Europe and Middle East
Environmentally conscious manufacturing
Supplier to major brands such as Nike, Under Armour, and Calvin Klein
Mena Plastic is a reputable plastic manufacturer based in Jordan. With their exclusive licensee of Uniplast Industries, Inc., they offer an extensive range of plastic products and cater to major brands like Nike and Calvin Klein.
The company also emphasizes on environmental sustainability by reducing carbon footprints.
LAMPLASTIC
Contact phone: (407) 916-6916
Services and products:
Plastic hangers
Wooden hangers
Metallic hangers
Packaging
Customization of products
LAMPLASTIC is a plastic hanger manufacturer that offers a complete range of clothes hangers and plastic accessories. They use recyclable materials and have invested in a photovoltaic plant for the production of ecological energy.
The company has expertise in product customization, ensuring unique and exclusive models are tailored according to customer demands, including those assigned by important clients such as COIN-OVS group.
Bombay Hanger
Contact phone: (380) 563-5908
Services and products:
Plastic Hangers
Glossy Finish Mannequins
Fiber Male Mannequins
Wooden Hangers
Plastic Female Mannequins
This company based in Kalbadevi, Mumbai specializes in manufacturing plastic hangers, mannequins, and garment display stands. They also offer an extensive range of products such as wooden hanger, fiber male/female mannequins, metal hangers, and more.
Their plastic hanger collection includes the 28/32 Clip Galaxy Hangers and Plastic Scarf Hangers available in various colors.
Toni Plastic Industries
Contact phone: (804) 604-2325
Services and products:
Plastic hangers for towel, mat, bedsheet, and cloth hanging
Different hook types and styles available
Customizable width, height, and inner gap dimensions
Branding options with Toni Plastic Industries
Packaging in plastic bags for delivery
Toni Plastic Industries is a trusted manufacturer of high-quality plastic hangers for garment and cloth hanging needs. With a wide range of products, including towel, mat, bedsheet, and neck hangers, they provide reliable packaging solutions to meet their customers' requirements with fast delivery times.
Sinfoo Plastic Manufacture
Company: thinksfo.com
Services and products:
Clothing accessories and related tools
Hanger accessories
Retail display products
Packing supplies
Plastic and metal hooks
Sinfoo is a prominent plastic hanger manufacturer that specializes in producing clothing accessories and related tools. The company offers a wide range of products including hangers, tag pins, retail display products, and packing supplies.
With years of experience in the industry, Sinfoo provides high-quality solutions to meet all customer needs.
Tam Hangers
Contact phone: (509) 146-2606
Facebook page: Facebook
Services and products:
Re-use of hangers to reduce pollution from manufacturing
Specially designed hangers that can go through multiple cycles
Recycling of unusable hangers to prevent landfill waste
Waste management program to recycle 99.5% of all returns from store
Ethically responsible and environmentally sustainable supply chain management
Tam Hangers is a socially responsible plastic hanger manufacturer that reuses and recycles hangers to reduce pollution. Their products are designed to withstand multiple cycles, ensuring top condition in-store.
They have an impressive waste management program and prioritize an environmentally sustainable and ethically responsible supply chain.
Eisho Co., Ltd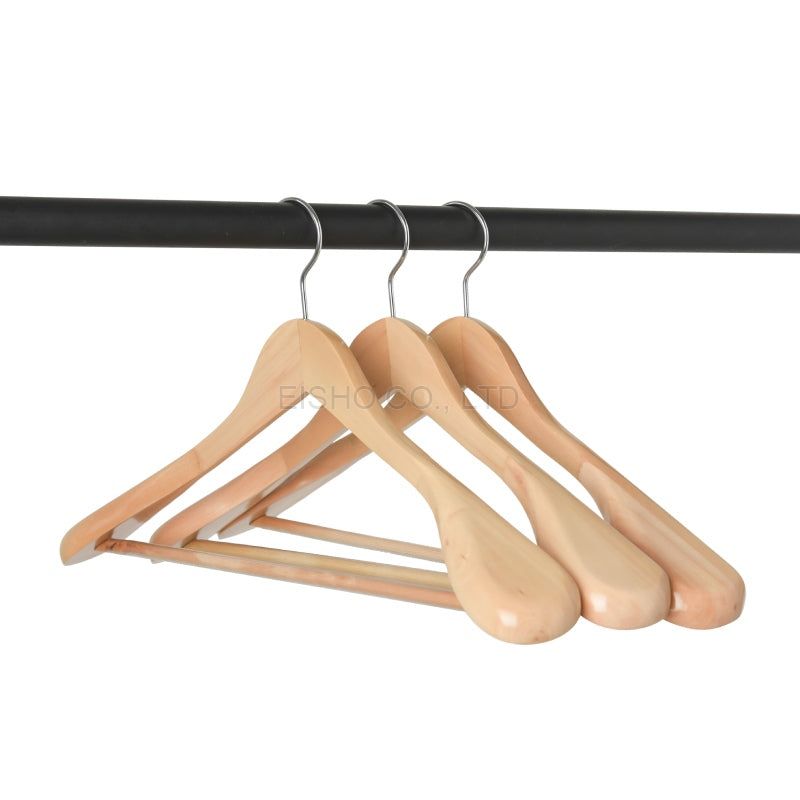 Company: eishoo.com
Facebook page: Facebook
Services and products:
Clothes Hanger (Wooden, Metal, Plastic, Satin, Bamboo)
Hanger Accessories
Natural Storage (Bamboo Kitchen Storage, Bamboo Bathroom Storage, Wicker/Rattan Basket, Kitchen Racks & Holders, Jewelry Rack & Tray, Hook Rack, Metal Storage Basket, Book/Magazine Rack, Fabric Storage Basket, Clothing & Closet Storage, Fabric Storage Box & Bin, Fabric Wardrobe, Plastic Basket, Sustainable Brush & Broom, PP Brush & Broom, Mop, Bucket & Basin & Tub, Jewelry Storage, Glass Vase, Bamboo Cutlery, Bamboo Skewers/Sticks, Bamboo Chopsticks)
Company News
Laundry Organization
Home Storage & Decor
This company specializes in the manufacturing of hangers and various storage solutions for homes. They offer a wide range of products including wooden, metal, plastic, satin, and bamboo hangers as well as different types of storage baskets and racks.
The company is dedicated to providing sustainable and eco-friendly brush and broom options for customers.
Hangrover
Contact phone: (919) 843-5011
Services and products:
Wide selection of plastic hanger styles
Luxury and economy range of plastic hangers
Customized plastic hanger options
Delivery to hotels, boutiques, and retail shops
Effort to meet customer expectations on quality
Hangrover is a professional Plastic Hanger manufacturer and supplier operating in Coimbatore, Tirupur, Karur, Chennai, Bangalore and Cochin. Offering an extensive range of styles at varying price points and serving hotels, boutiques and retail shops alike; this company prides itself on customized options to achieve customer satisfaction.
KK Hangers
Contact phone: (804) 860-9770
Services and products:
Plastic hangers for garment display
Benzer Hangers and Benzer Black Plastic Hangers
Heavy Duty Plastic Hangers
Pink Plastic Hangers
Hangers in different designs, colors, and sizes
This plastic hanger manufacturer offers a wide range of hangers, including Benzer Hangers and Benzer Black Plastic Hangers. Their sophisticated designing facility helps ensure compliance with industry standards.
Their versatile hangers are perfect for displaying garments in a trendy manner and enhancing their appearance, making them an ideal choice for clothing stores, department stores, shops and malls.
Terpac Plastic Hanger Manufacturer
Services and products:
Wood Hangers
Specialty Acrylic Hangers
Collection Designs
VICS-GS1
Socially Responsible Manufacturing
Terpac Plastics International is a multinational company with more than 30 years of experience providing quality hangers to numerous retail and G.O.H. Programs worldwide.
With strategic partnerships and experienced teams, Terpac is an increasingly innovative, customer-centric, and socially responsible manufacturer that can cater to all types of hanging needs for retailers and garment manufacturers.
Navin Plastic Tech
Services and products:
Black Plastic Belt Hanger with chrome-plated U hooks
Plastic Belt Hanger with stylish design and proper finish
RUG-02 Belt Hanger with vivid color and stylish design for cloth hanging
BLH-05 Belt Hanger with approved quality, smooth surface, and chrome-plated U hooks
Customized plastic belt hangers available in various designs, sizes, and colors.
Navin Plastic Tech is an Indian manufacturer of high-quality plastic hangers. Their black plastic belt hanger collection includes various designs and sizes, each with chrome-plated U hooks for added durability.
The hangers are solid, durable, and have a flat body with natural color printing. They also offer customized sizing, proper finish, and stylish designs for their products to cater to the needs of their clients.
Condrou Manufacturing (based on the website provided)
Facebook page: Facebook
Services and products:
Galvanised hangers (on request)
PVC coated wire hangers in various sizes and quantities
Shoulder guards
Trouser clips and guards with and without latex strip
Wide range of quality coat hangers for the hospitality industry
Condrou Manufacturing is a reputable and reliable supplier of high-quality hospitality products in South Africa. Their range includes plastic and wire hangers, among other items, that provide cost-effective solutions for businesses such as hotels, guesthouses and hospitals.
Ningbo Yaohui Plastic Co.,Ltd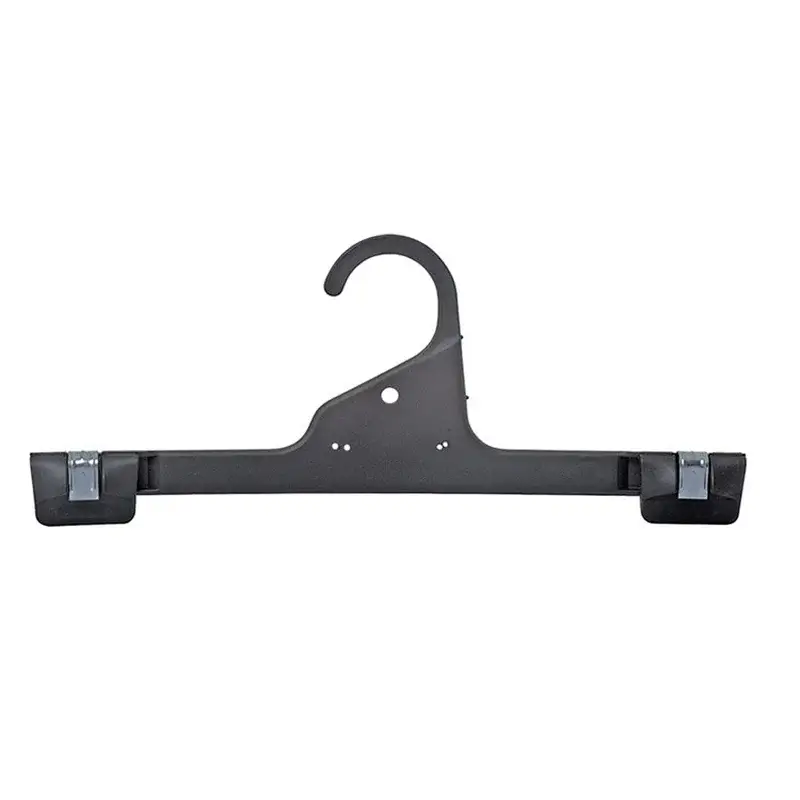 Company: nbyaohui.com
Services and products:
Brand Hanger
Logistics Hanger
Shopping Mall Hanger
Laundry Hanger
Cloth Hanger with Plastic/Metal Hook
This plastic hanger manufacturer offers a wide range of hangers for various needs including brand, logistics, shopping mall, laundry, and more. They showcase their workshops & equipment and corporate culture on their website.
Customers can also send inquiries through the site.
Babai Group
Contact phone: (240) 416-0661
Facebook page: Facebook
Services and products:
Plastic Hangers
Wooden Hangers
Male, Female, and Kids Mannequins
Schiffli Embroidery Fabrics
Chemical, Raschel, and Comez Laces
Babai Group is a plastic hanger manufacturer that specializes in flocking on plastic hangers. They offer quality products with various textures, colors, and designs to increase the aesthetic value of your hangers while providing functional benefits such as insulation and slip-or-grip friction.
Contact them at info@babaigroup.com or via phone at 99-108-108-80.
Kingston Hanger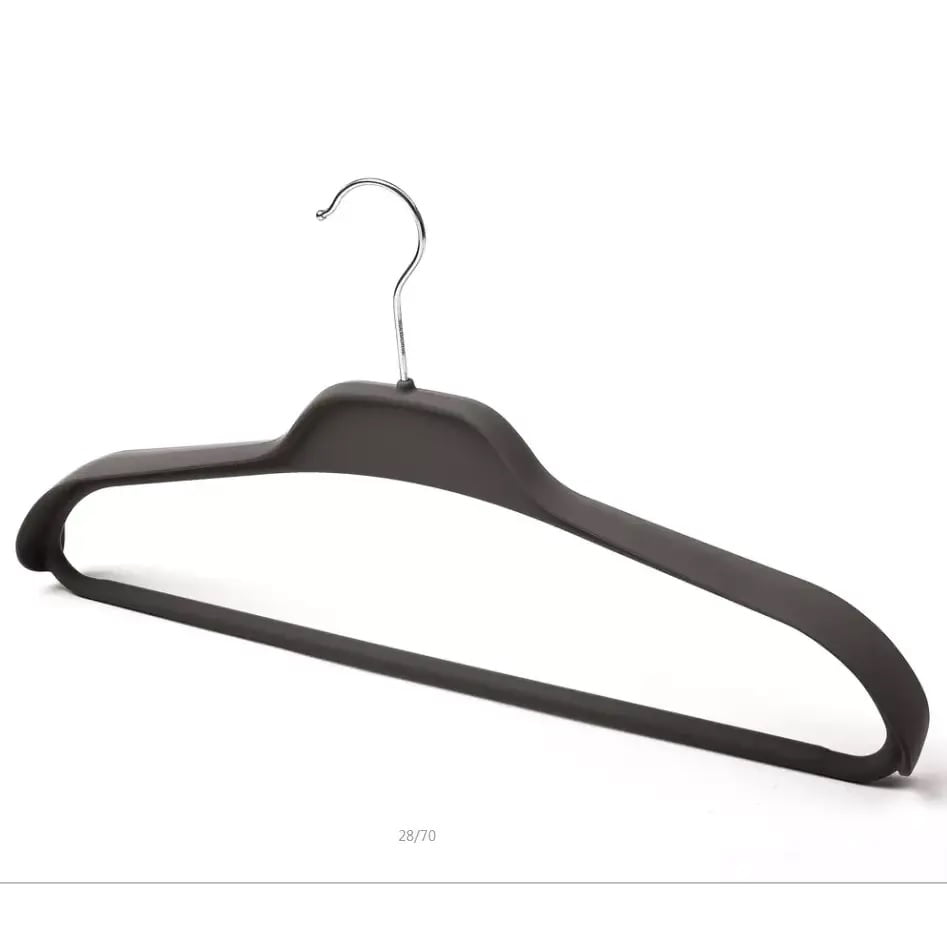 Company: kingstonhanger.com
Services and products:
Wholesale plastic clothes hangers
Ultra-thin crescent plastic hangers for clothing
Heavy-duty space-saving plastic hangers for clothing
Environmentally friendly wheat straw plastic coat hangers
Custom logo plastic clothing store hangers
This plastic hanger manufacturer offers a range of products including wholesale hangers, clothes organizers, and specialty hangers for different types of garments such as coats, pants and skirts. Their inventory includes environmentally friendly options made from wheat straw and they also offer custom logo designs.
With high-quality materials, anti-slip features and space-saving designs, this BSCI audit supplier is a reliable option for all your hanger needs.
Lipu Plastic Hanger Manufacturer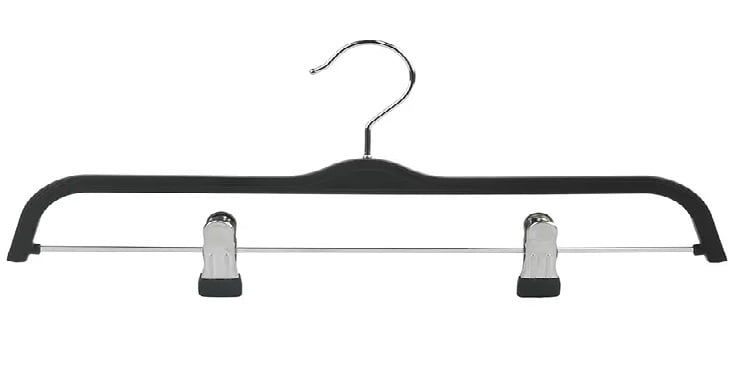 Company: hometimefactory.com
Facebook page: Facebook
Services and products:
Plastic Hangers
Sustainable Hangers
TPR Non Slip Hangers
Customized Hangers
Laminated Hangers
Home Products Plastic Hangers is a Chinese manufacturer that specializes in producing various types of plastic hangers, including eco-friendly and sustainable options. They offer a wide range of styles and customization options, making them suitable for retail or home use.
Their clear plastic hangers with chrome metal hooks are one featured product, which can be made in different colors to showcase clothing in-store displays or at-home storage solutions. With a MOQ of 3000 PCS and a supply capacity of 100000 PCS/month, they have the capability to meet large scale demands with delivery times averaging at 25-30 days.
Khushii Enterprises
Services and products:
Plastic foam hangers for garment shops
COAT SUIT STAND
Hangers made of wood
Plastic granules (PP, PPCP, PVC, HDPE, LDPE, ABS)
PVC bags and pouches
Plastic Foam Hanger is a reliable and reputable plastic hanger manufacturer offering foam hangers in gray color for garment shops. With a minimum order quantity of 500 pieces, the company delivers the product within 4 to 5 days in box packaging.
Explore their website for more plastic products such as granules, coat suit stands, and other types of hangers.
Henry Hanger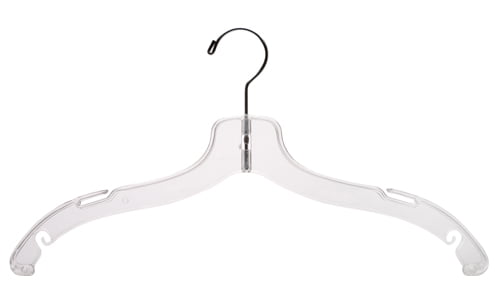 Company: henryhanger.com
Contact phone: (800) 884-3679
Facebook page: Facebook
Services and products:
Fine wood hangers
Non-slip hangers
Signature acrylic hangers
Fabric padded hangers
Metal hangers
Henry Hanger has been providing high-quality hanger products for over 90 years. Their focus is on creating the most efficient and quality designs in the industry to improve clothing storage and display.
They offer a range of styles and materials tailored to meet the specific needs of designer showrooms, retailers, and hotels.
Shine Plastics
Contact phone: (804) 605-7843
Services and products:
Shocks Hook Hanger
Plastic Polybag Hanger
PVC Bag Hanger
Plastic Box Hanger
Garments Plastic Hangers
This Plastic Hanger Manufacturer provides a variety of hangers to suit different needs. The company offers various options for plastic hangers like Garment, PVC bag, towel and box type hangers in different sizes and designs ideal for domestic and commercial purposes with a minimum order quantity of 500.
They offer fast delivery within seven days and accepts payment through T/T (Bank Transfer).
Plast India
Contact phone: (206) 594-1321
Services and products:
Plastic Hangers
Cloth Hangers
Wooden Hangers
Bottom Clip Connector and Hanger
Plastic Accessories and Parts
Based in Kirti Nagar, New Delhi, this plastic hanger manufacturer has been serving the industry since 1992. With a wide range of products that include plastic and wooden hangers, bottom clip connectors, and other components required for making hangers, they cater to both domestic and international clients.
Sakalar Hanger
Services and products:
Production of high-quality hangers
Innovative designs and concepts for hangers
Focus on integrity, passion for elegance, and adaptability
Development of new, quality, and durable products
Maintaining high-quality standards in all products
Plastic Hanger Manufacturers is a company committed to producing the best quality hangers with innovative designs and concepts. With a focus on integrity, passion for elegance, and adaptability, their professionals have designed durable products in an innovative and cost-effective way.
The company has achieved tremendous growth with a large number of commercial successes while maintaining high-quality standards through persistence and enthusiasm.
Phineas
Services and products:
Innovative and high-quality solutions for footwear displays
Personalized service for every client
Bespoke hanger design service
Sustainable approach to reduce carbon footprint
Thorough testing of hangers in their own mockup shop
Phineas is a highly experienced, innovative and sustainable footwear hanger manufacturer with a strong emphasis on client satisfaction. Using eco-friendly materials and offering bespoke solutions, they prioritize building personal relationships with their clients to deliver a high-quality product that meets all their requirements.
Visit their website for more information about their products and services.
SNHanger
Company: snhanger.com
Services and products:
Custom plastic hangers for shoes
Embossed foil printing logo custom plastic hangers
Custom logo scarf plastic hangers
Transparent PE custom plastic hangers
Eco-friendly colorful plastic sock hangers
This plastic hanger manufacturer offers a wide range of customizable hangers for various purposes and in different colors. Materials used are PP or PE, ensuring that they are eco-friendly.
The company also caters to specific needs such as pet harnesses and horse equipment.
Zhejiang Linshang Hanger Co., Ltd
Contact phone: (201) 911-3016
Services and products:
Plastic clothes racks
Plastic pants racks
Plastic hooks
Suitcase handles
Other disposable plastic products
Zhejiang Linshang Clothes Rack Co., Ltd. Is a leading plastic hanger manufacturer founded in 1995.
With over 5000 molds and more than one million hangers produced per day, the company is an automatic production enterprise with a focus on producing various disposable plastic products such as clothes racks, pants racks, hooks, and handles for suitcases. The company operates from an area of 8500 square meters of wood that includes workshops and staff apartments among other facilities.
Related reading: