Kentucky is home to several reputable plastic injection molding companies, known for their expertise and high-quality products.
Plastic injection molding, an essential process in the manufacturing industry, has greatly contributed to the production of various consumer products. With its efficiency and cost-effectiveness, it is no wonder that businesses are exploring their options when it comes to plastic injection molding companies.
And for those who are searching specifically in Kentucky, you're in luck! In this blog post, we will delve into the world of plastic injection molding companies in Kentucky and provide valuable insights into what sets them apart from others in the market. So let's dive right in and explore the vibrant landscape of plastic injection molding companies thriving within the Bluegrass State!
What You Will Learn
Jones Plastic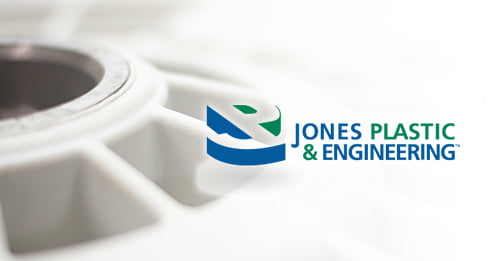 Services:
Custom injection molding
In-house design
Paint process
Hydrographic process
Value-added operations
Jones Plastic is a custom injection molding company with in-house design, paint, and hydrographic abilities. They are known for their expertise in gas assist and high-speed molding.
With multiple facilities in Kentucky, Tennessee, and Mexico, they offer strategic location advantages to customers by minimizing freight and labor costs. Jones Plastic has a strong focus on helping customers bring their products to market quickly.
HB Molding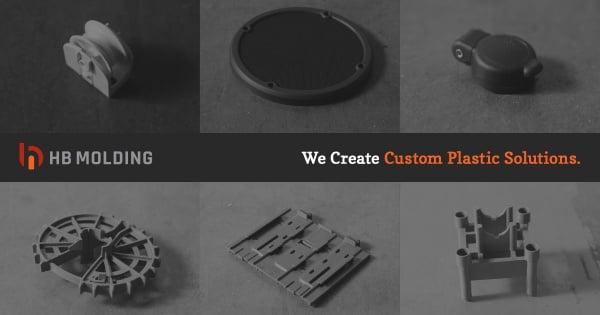 Facebook page: Facebook
Services:
Injection Molding
Ultrasonic Welding
Hot Stamping
Assembly
Pad Printing
HB Molding is a custom injection molding company located in Louisville, KY. With 31 injection molding presses ranging from 120 to 500 tons, they are capable of producing thermoplastic components with shot sizes from 4oz to 60oz.
Their facilities operate around the clock, five days a week, and are available on weekends to meet demand spikes. From consultation and design to manufacturing and logistics, HB Molding delivers unmatched service and ensures on-time product delivery.
They are ISO 9001:2015 certified for quality management systems.
Viking Plastics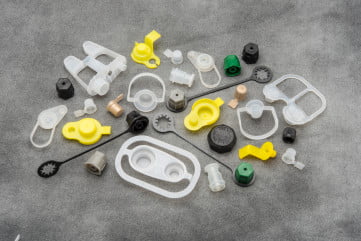 Company: vikingplastics.com
Contact phone: (814) 664-8671
Facebook page: Facebook
Services:
Plastic injection molding services
Advanced design and testing capabilities
Lean manufacturing practices
Continuous improvement and waste elimination
High standards of quality control
Viking Plastics is an injection molding company based in Louisville, Kentucky that operates with a focus on continuous improvement, high quality standards, and customer satisfaction. With a 25,000 sq ft facility equipped with advanced technology and machines ranging from 180-ton to 720-ton capacity, they provide reliable and durable plastic injection molded products.
Serving markets such as lawn and garden as well as battery cases, their commitment to lean manufacturing principles ensures the highest level of quality control throughout the production process.
Plastic Products Co. (PPC)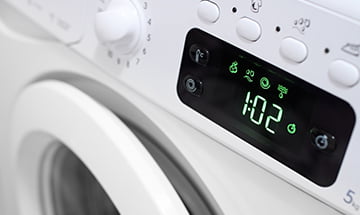 Contact phone: (270) 338-7461
Services:
Design services
Multiple process choices
Wide range of presses (80-1100 ton)
Order fulfillment services
A la carte menu of services
Plastic Products Co. Inc.
Is a well-established injection molding company with plants in multiple states and a comprehensive range of services. With their impressive selection of presses and options for design and order fulfillment, they are dedicated to meeting their customers' specific needs efficiently and effectively.
Custom Molding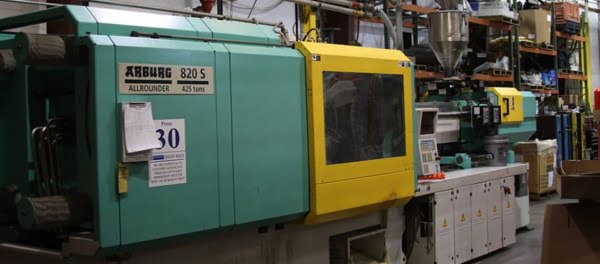 Services:
Custom plastic injection molding with machines ranging from 88 ton to 1500 ton
High pressure and low pressure structural foam molding capabilities
Daily capacities ranging from several hundred large parts to over 500,000 smaller parts
In-house services including design and engineering, fully equipped tool rooms, and warehousing
Additional services such as press side packaging, hot stamping, and sonic welding available if needed
Plastic Industries is a Tennessee-based injection molding company that supplies custom plastic products to customers across the southeast, including Kentucky. With a range of molding machines, capacity for both large and small parts, and additional in-house services like design, engineering, and quality control, they offer comprehensive solutions.
Their unique location ensures fast and easy shipping to all major cities in Kentucky.
Persistent Molding Technology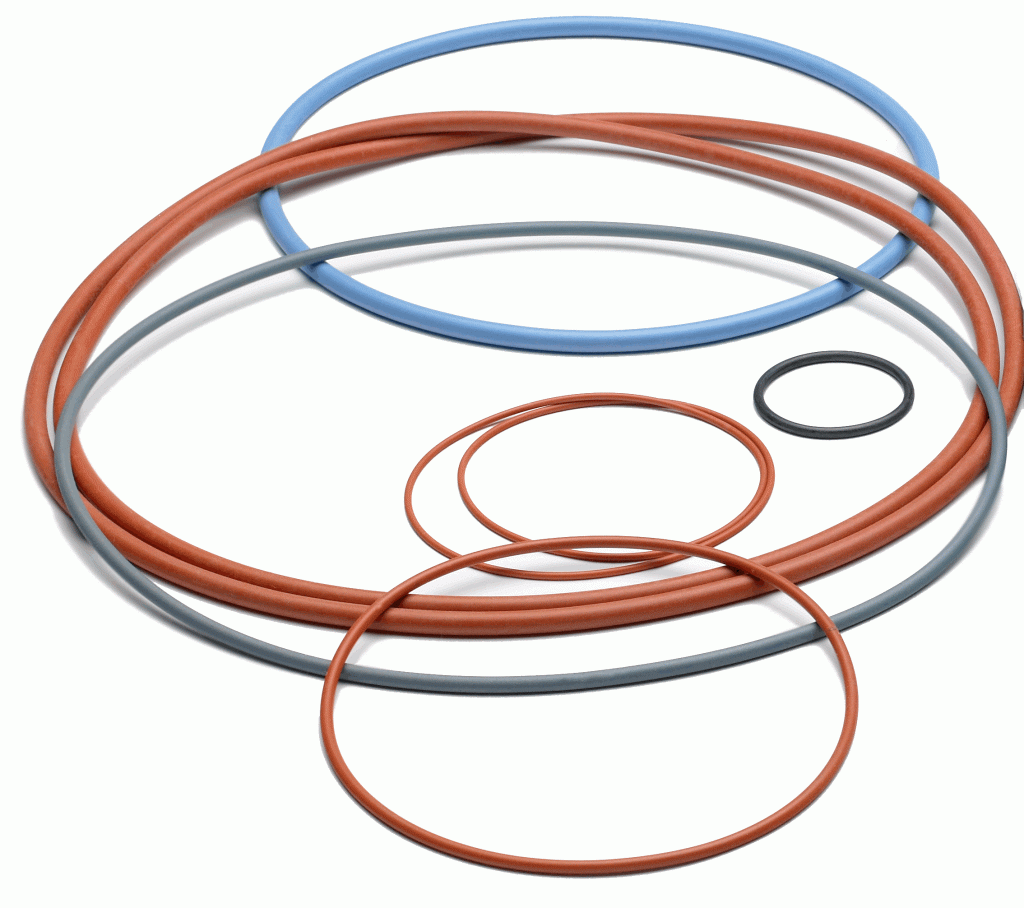 Company: pmt-ky.com
Contact phone: (254) 535-2419
Services:
Bulk sales of CT bottle caps for various industries
Fluidized cleaning service for components and parts
Hot runner repairs for different systems
Design services for part concept, mold build, and production molds
One-stop shop for all molding needs
Persistent Molding Technologies is a reliable and comprehensive injection molding company that offers a wide range of CT bottle caps for various industries. With their highest quality testing standards, they provide bulk sales of customizing food, beverage, beauty and personal care, healthcare, homecare, industrial, and other bottle types.
They offer fluidized cleaning services with advanced solutions to ensure optimal cleanliness for components and parts.
Stratus Plastics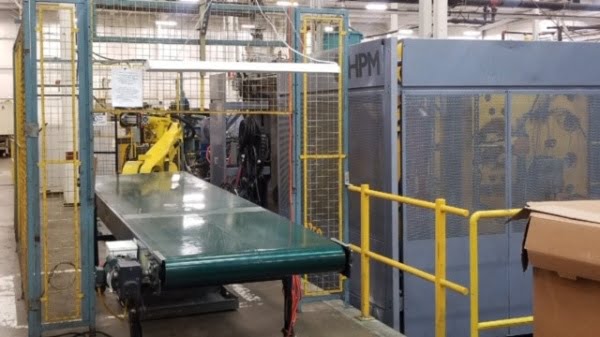 Contact phone: (254) 535-2419
Facebook page: Facebook
Services:
High quality injection molded products
Timely deliveries
Continuous improvements
Wide range of injection molding machines (100 ton – 3000 ton)
Servicing regions in Canada and the USA
Stratus Plastics International is a reputable injection molding company established in 2005. With a wide range of injection molding machines ranging from 100 to 3000 ton capacity, they are committed to delivering high-quality products and ensuring customer satisfaction.
Their services are available across Canada, including Windsor, London, and Toronto, as well as various regions in the USA Midwest and South.
Star Automation, Inc

Company: starautomation.com
Contact phone: (262) 253-3550
Services:
Automated solutions for maximum efficiency in the plastics industry
Industry-leading automatic unloaders and pallet changers
Servo motor driven robots, sprue pickers, and pallet changers
Step-by-step implementation procedure with trained engineers and technicians
Ongoing customer service, including additional training, maintenance, and repairs
Star Automation is a leading provider of automated solutions for Kentucky's plastics manufacturers. Their industry-leading automatic unloaders, pallet changers, and injection molding robots are designed with precise technology and easy-to-use controls.
With their step-by-step implementation procedure and ongoing customer service, Star Automation ensures maximum efficiency for plastic injection molding operations in Kentucky.
Par 4 Plastics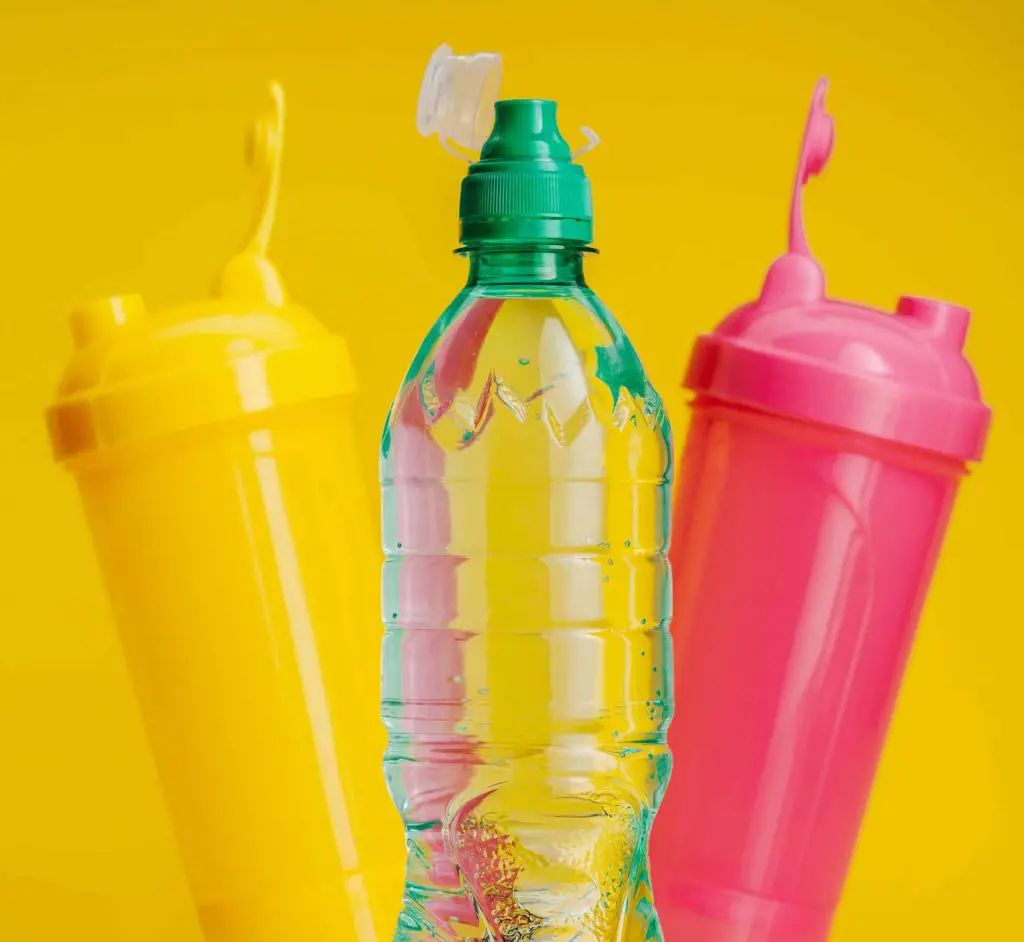 Company: par4plastics.com
Contact phone: (270) 965-9141
Facebook page: Facebook
Services:
Pristine Class A quality injection molded plastic parts for the automotive industry
Customized molding encasings for sensitive electronic parts in the electronics industry
Emphasis on firearms in the sporting goods market
Customizable materials for quality parts in the construction industry
Automated injection molding with color matching technology for consumer goods
Par 4 Plastics is a family-centric plastics manufacturer driven by mission-minded employees. Known for their transparency, trustworthiness, and open-mindedness, the Par 4 team excels in solving complex problems.
They serve various markets including automotive, electronics, sporting goods, construction, and consumer goods with high-quality injection molded plastic parts and encasings. With a commitment to meeting and exceeding quality standards through IATF certified systems and Statistical Process Control, Par 4 strives for on-time delivery with zero defects.
Their in-house quality laboratory captures critical dimensions specified by customers.
Plastikon Industries

Company: plastikon.com
Contact phone: (510) 400-1010
Facebook page: Facebook
Services:
Plastic Injection Molding
Prototyping & Product Development
Injection Mold Design & Tooling
Plastic Engineering and Design
B/F/S Aseptic Filling
Plastikon is a global leader in Plastic Injection Molding and Blow/Fill/Seal (BFS) capabilities. With specialized sales and engineering teams located at industry-specific facilities, they offer seamless services to various sectors such as Automotive, Healthcare & Medical Devices, Consumer, Industrial & Solar, and Pharmaceutical.
Their expertise extends to prototyping, product development, injection mold design and tooling, plastic engineering and design, B/F/S aseptic filling, plastic thermoforming, part decoration and assembly, program management in clean room environments. They have locations in Lawrence Kansas which are FDA registered for medical device contract manufacturing as well as drugs and foods applications.
They hold ISO certifications in 13485:2016 and 9001:2015 standards with on-site chemistry and microbiology laboratories for quality control purposes.
DESMA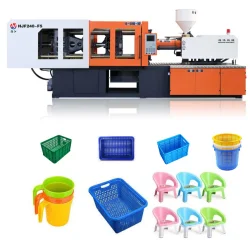 Services:
Rubber injection molding machines
Domestically designed molds
Integrated automation solutions
Customer support and spare parts
Experience in various elastomers such as EPDM, silicone, NBR, SBR, and fluoroelastomers
Desma USA is a leading injection molding company specializing in elastomer solutions. Located in Hebron, Kentucky, they offer a comprehensive range of machinery and complete process solutions for various industries including electrical, pharmaceutical, automotive, oil, gas, military, and industrial products.
With their expertise in elastomers such as EPDM, silicone, NBR, SBR,and fluoroelastomers , Desma USA delivers high-quality German engineered rubber injection molding machines along with domestically designed molds by their North American Manufacturing Center (NAMC). They also provide integrated automation solutions and exceptional customer support including on-site engineering assistance and spare parts availability.
Bennett Plastics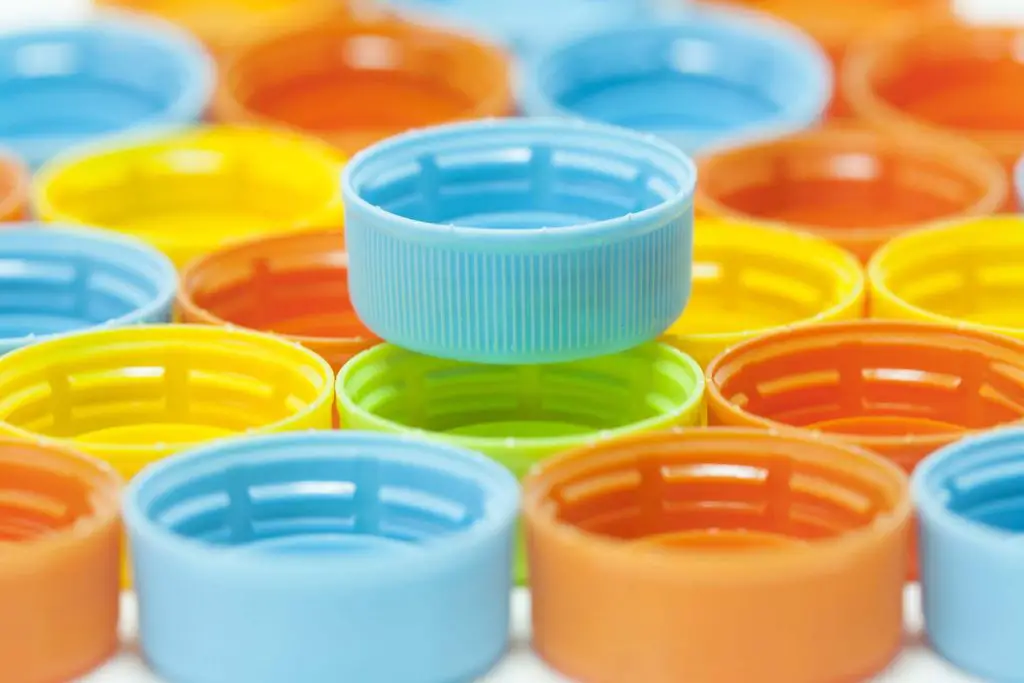 Services:
Product design
Injection molding
Rapid prototyping
Mold design
Custom plastics manufacturing
Bennett Plastics is a plastic injection molding company that provides comprehensive services, from product design to fulfillment. They specialize in injection molding, rapid prototyping, mold design, custom plastics manufacturing, 3D printing prototyping, parts design, warehouse and fulfillment.
With a focus on turning ideas into computerized and physical models, Bennett Plastics assists clients in various industries with their 3D prototyping needs.
The Rodon Group®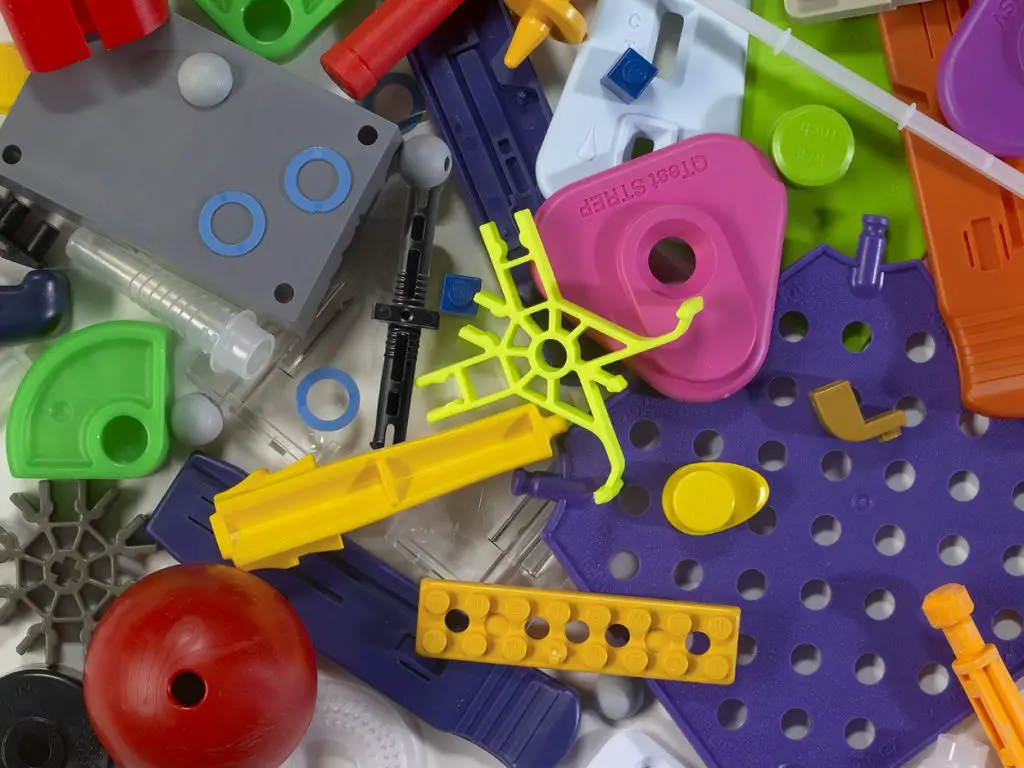 Company: rodongroup.com
Facebook page: Facebook
Services:
Plastic Injection Molding
Custom Plastic Injection Molding
Standard Parts
Parts Gallery
Varying materials and surface finishes for custom injection molding
This injection molding company specializes in custom plastic injection molding, offering a wide range of materials to suit different applications. They work with thermoplastics such as ABS, LDPE, HDPE, PC, nylon, HIPS, and PP.
These materials provide various properties like flexibility, durability, impact resistance, electrical properties, chemical resistance and are used in industries ranging from automotive to medical and food-grade components.
Baytech Plastics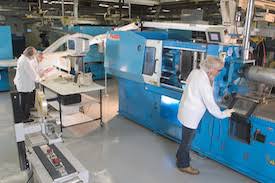 Company: baytechplastics.com
Facebook page: Facebook
Services:
Quick and seamless transfers of molds
Expertise in executing complex tooling transfers in a short amount of time
Ability to support tight production schedules
Skilled team of engineers and tool makers for mold retrofitting and repair
Capability to mold acceptable parts and complete level 3 PPAP
Baytech, an injection molding company, demonstrated their expertise by successfully executing a quick and seamless transfer of complex tooling during a challenging time. When faced with the task of moving molds for an automotive customer urgently, Baytech remained on standby 24/7 and quickly retrofitted and repaired the molds upon their arrival to ensure immediate production.
Their skilled team of engineers and tool makers efficiently worked towards meeting tight schedules and achieving high-quality output.
ENGEL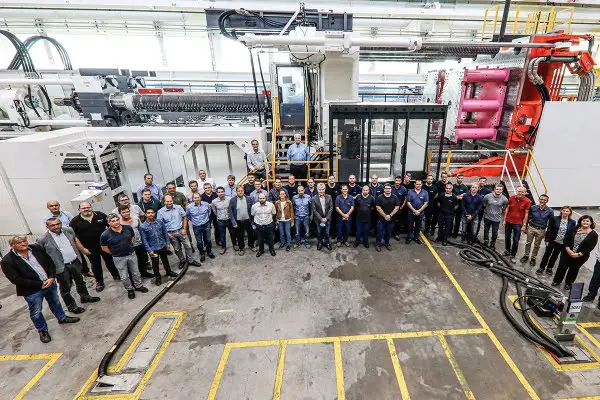 Contact phone: (717) 767-2016
Facebook page: Facebook
Services:
Manufacturing and delivery of injection molding machines
Custom solutions for extremely high clamping force requirements
Ability to produce machines with clamping forces of 10,000 tons and more
Capability to process individual shot weights of several 100 kilograms
Achieving material throughputs of two tonnes per hour
ENGEL, an injection molding machine manufacturer based in Austria, has recently achieved a new milestone by delivering the largest injection molding machines ever built at their St. Valentin plant.
These machines, with a clamping force of 8,000 tons each, were successfully installed at Infiltrator Water Technologies (IWT) in Winchester, Kentucky. Boasting two 85,000 cm³ injection units and a total shot weight capacity of 270 lbs (122 kg), these massive machines offer customized solutions for high clamping force applications and are capable of processing several hundred kilograms of material per shot while achieving impressive material throughputs of up to two tonnes per hour.
CDM Tool & Manufacturing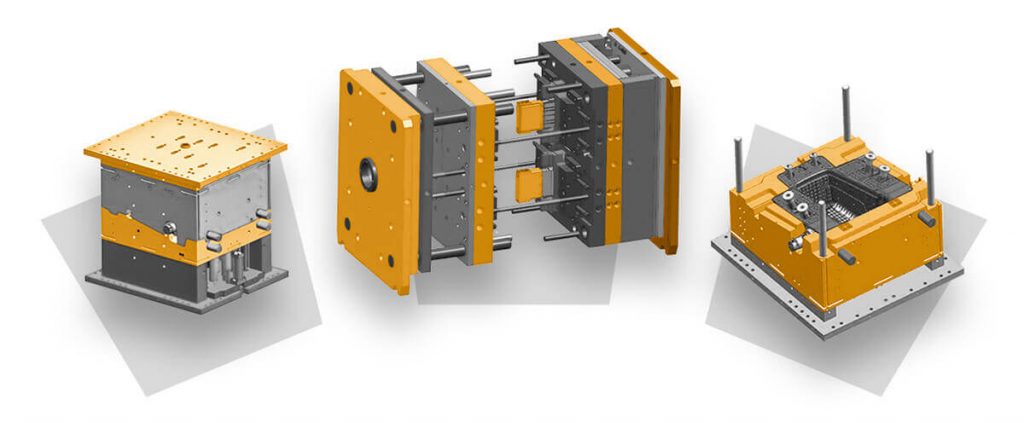 Contact phone: (262) 673-5620
Services:
Custom precision mold design and manufacturing
Multiple/Complex Action Molds
Stack Molds
Gas Assist Molds
Two Shot Molds
CDM Tool & Manufacturing is a trusted mold maker for plastic injection molding. With over 60 years of industry experience, they design and build custom precision molds used in the injection molding process.
Their capabilities include multiple/complex action molds, stack molds, gas assist molds, two-shot molds, insert molding/overmolding, high-pressure injection molding, and low-pressure injection molding. Contact CDM Tool & Manufacturing to start your next custom mold project and benefit from their expertise in producing large production runs of complex plastic parts efficiently and cost-effectively using durable molds that last for over one million uses.
Related reading: