Looking to learn about plastic injection molding companies in New Mexico?
Plastic injection molding companies in New Mexico are making waves in the manufacturing industry. With their advanced technology and skilled workforce, these companies are providing top-quality products to a wide range of industries.
In this blog post, we will explore the key players in the field, their capabilities, and what sets them apart from others. Whether you're looking for a reliable manufacturer or simply curious about the world of plastic injection molding, read on to uncover everything you need to know about these dynamic companies in New Mexico.
What You Will Learn
Vamco Manufacturing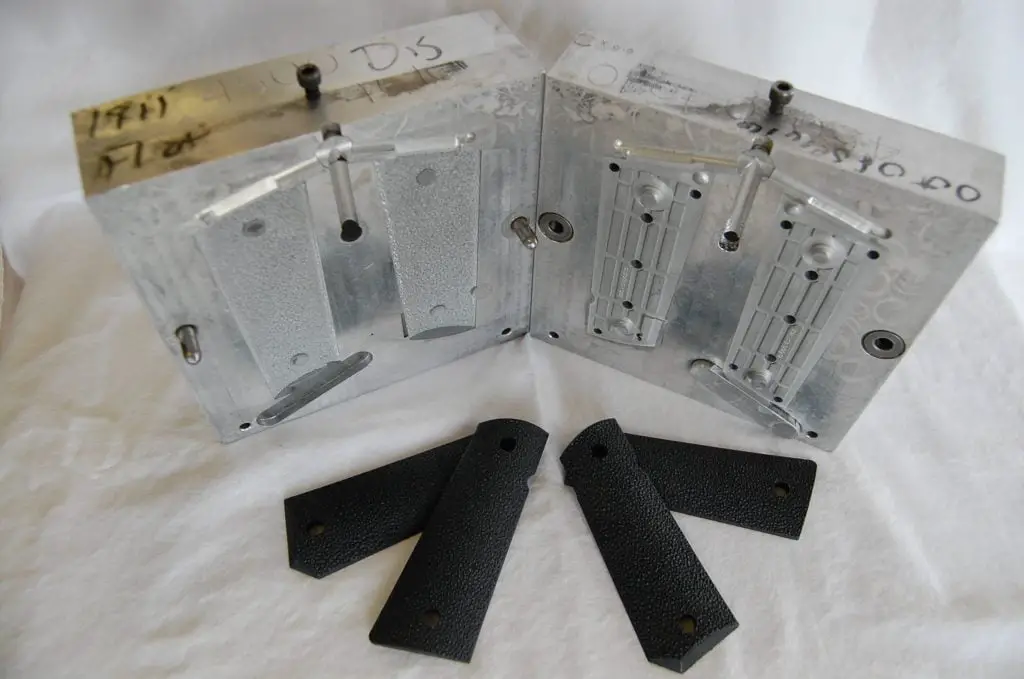 Facebook page: Facebook
Services:
Injection molding
Mold making
Prototyping
Machining
Design
Vamco Services is a family-owned and veteran-run injection molding company based in New Mexico since 1990. With expertise in mold making, prototyping, machining, and design, they provide reliable and regular products to start-ups as well as well-established businesses.
Connect with them through their website http://vamcomfg.com or contact Greg, Otto, or Mike at (505) 872-0315 for more information.
Molded Devices, Inc
Contact phone: (361) 851-2252
Facebook page: Facebook
Services:
Plastic injection molding
Medical device manufacturing
Blow molding
Assembly services (ranging from "fully manual" to "fully automated")
Distribution and inventory management
Molded Devices, Inc. Is a leading injection molding company located in Piedras Negras, Mexico.
With over 25 years of experience, their comprehensive capabilities include blow molding and injection molding, as well as assembly services using state-of-the-art robotic technology. They offer a wide range of services including plastic injection molding and medical device manufacturing, serving both domestic and foreign partners.
MDI Mexico, along with its sister facility in Eagle Pass, TX, provides cost-effective production solutions and efficient distribution throughout North America.
Desert Plastics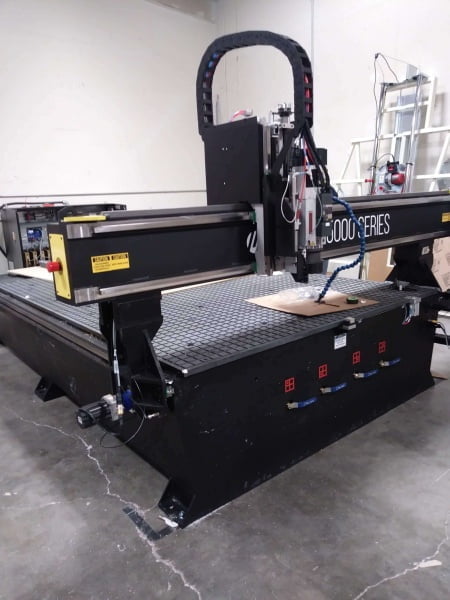 Facebook page: Facebook
Services:
Rotational Molding
Acrylic/Polycarb Fabrication
CNC Machining
Laser Cutting and Laser Etching
Complete handcrafted Plastic Fabrication
Desert Plastics is a custom molder and plastic fabrication company located in Albuquerque, New Mexico. They offer services such as rotational molding, acrylic/polycarb fabrication, CNC machining, laser cutting and etching, as well as handcrafted plastic fabrication.
From initial design to finished product, they can handle all aspects of the project including mold construction and repair, part fabrication, trimming/cutting detail, packaging, and drop shipping. Desert Plastics prides themselves on being a full-service molding and fabrication shop that can bring any project from concept to reality.
Mira Plastics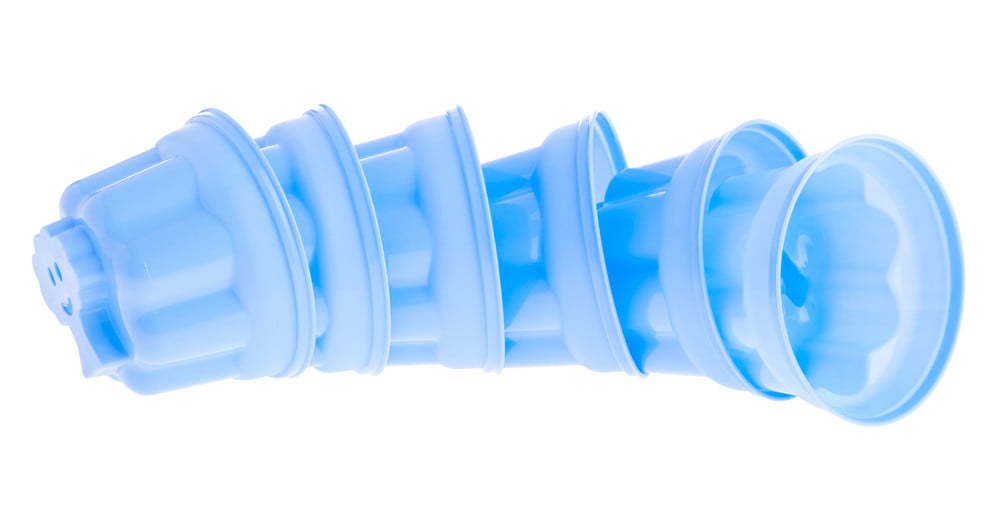 Company: miraplastics.com
Services:
Injection molding of plastic products for various industries
Operation of semi and automatic two-plate, three-plate, runner-less, and hydraulic core pull molds
Utilization of cutting-edge robotics for parts removal
Extensive experience with a wide range of injection molding materials
Selection of optimum components for any project based on knowledge of material properties and processing parameters
Mira Plastics is a leading family-owned plastic injection molding company based in Fredon Township, New Jersey. With over six decades of experience, their state-of-the-art facility and expertise enable them to produce high-quality injection molded plastic products for various industries.
They specialize in the operation of different types of molds and utilize cutting-edge robotics for efficient parts removal. Their extensive knowledge of thermoplastic materials allows them to select the best components for each project.
Datwyler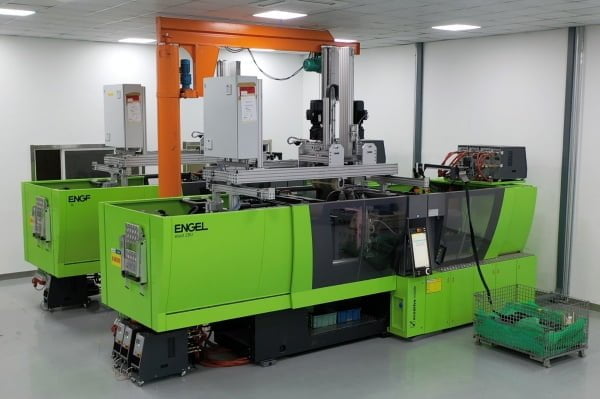 Services:
Production of innovative and sustainable O-Ring solutions
Utilization of the latest injection molding technology
Manufacturing of top quality elastomer components
Expertise in applications such as battery thermal management, power electronics, transmission, sensors, electric braking, and driveline systems
Global manufacturing and development network for enhanced customer support and increased supply chain security
Datwyler, a leading injection molding company, is expanding its production capabilities in China and Mexico to meet the growing demand for sustainable O-Ring solutions. With state-of-the-art machines that can produce thousands of O-Rings per hour, Datwyler will provide top-quality elastomer components for various applications such as battery thermal management, power electronics, transmission systems, sensors, electric braking and driveline systems.
This expansion will not only widen Datwyler's manufacturing and development network but also enhance their support to customers in China and North America by offering local suppliers for increased supply chain security and sustainability.
The Rodon Group®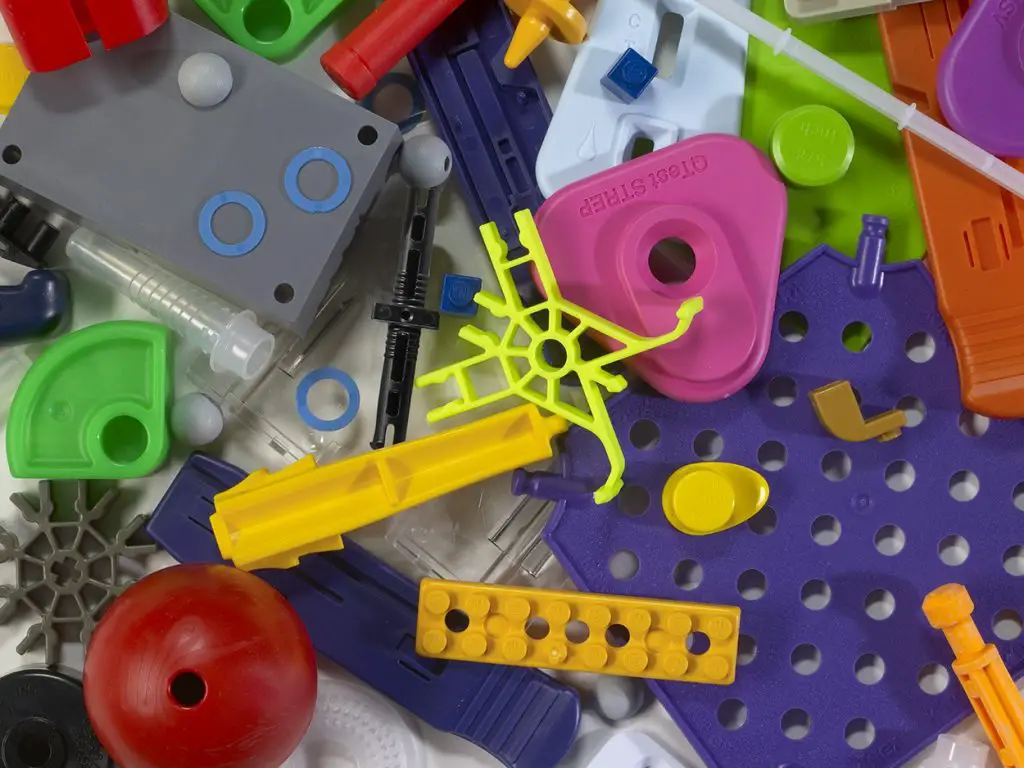 Company: rodongroup.com
Facebook page: Facebook
Services:
Plastic Injection Molding
Custom Plastic Injection Molding
Standard Parts
Parts Gallery
Varying materials and surface finishes for custom injection molding
The injection molding company specializes in custom plastic injection molding for high-volume, intricate parts. They offer a wide range of materials, including Acrylonitrile Butadiene Styrene (ABS), Low-Density and High-Density Polyethylene (LDPE and HDPE), Polycarbonate (PC), Polyamide (Nylon), High Impact Polystyrene (HIPS), and Polypropylene (PP).
These materials have varying properties such as flexibility, impact resistance, transparency, electrical properties, chemical resistance, and high melting points to suit different applications in industries like automotive, medical, food and beverage.
RJG, Inc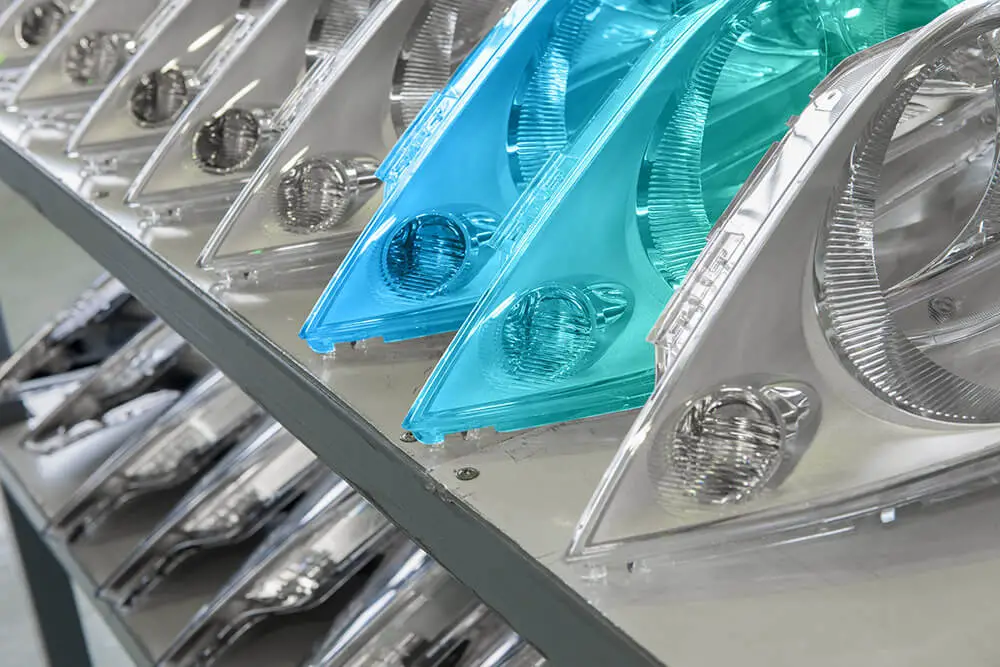 Facebook page: Facebook
Services:
Systematic Molding
DECOUPLED MOLDING® Workshop
Master Molder® I and II
Wide offering of RJG's courses in a public format within Mexico
Partnership with Yanfeng for shared use of the new Training Center in Queretaro, MX
This injection molding company is set to open their first training facility in Mexico, which will allow them to offer a wider range of classes to their customers. The joint training facility, located at Yanfeng's manufacturing plant in Queretaro, Mexico, will feature courses such as Systematic Molding and DECOUPLED MOLDING® Workshop.
This collaboration between the two companies builds upon their strong working relationship that has been developed over 30 years.
Parkway Products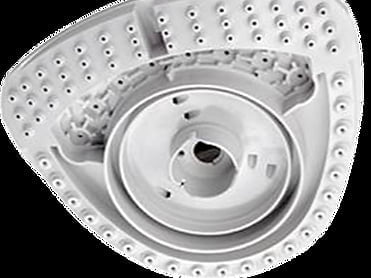 Contact phone: (534) 581-0889
Services:
Precision plastic injection molding of engineered thermoplastics and thermosets
Plastic machining
Design assistance for material selection and injection molding tool making processes
Tight tolerance injection molding of commodity, engineered, and high temperature resins
Compression molding of thermosets, urethanes, and elastomeric materials
Parkway Products is an international supplier of custom plastic injection molding parts and assemblies, with large-scale capabilities provided by their 183 plastic molding presses ranging from 17T to 1,750T. With over 75 years of expertise, Parkway offers assistance in design, material selection, and injection molding tool making processes to ensure consistent and high-quality results.
They have a network of nine North American manufacturing facilities and two in Mexico, specializing in tight tolerance injection molding of various resins and offering extensive services for components sourced in high-performance polymers.
EVCO Plastics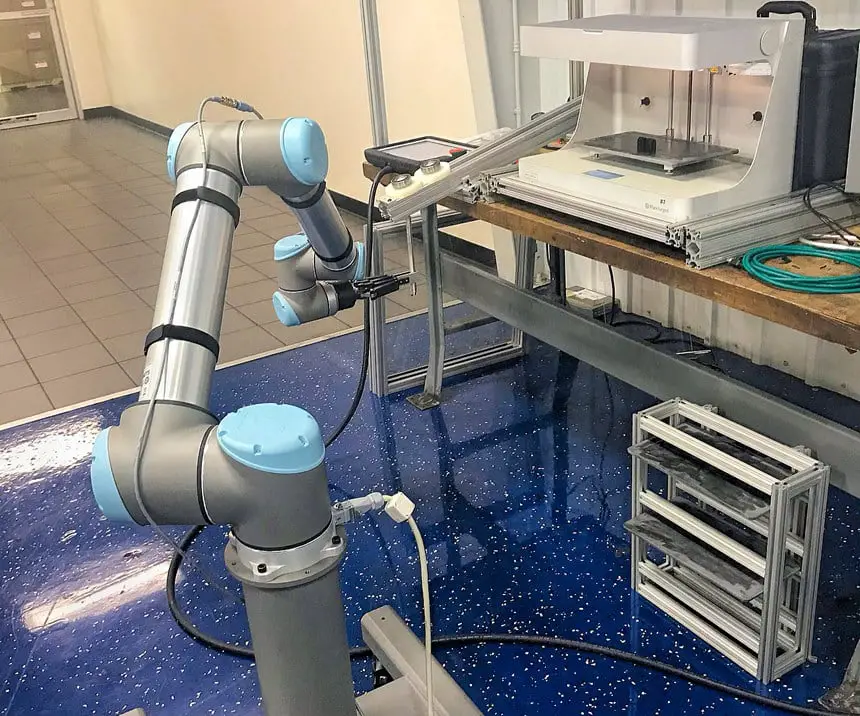 Company: evcoplastics.com
Services:
Plastic injection molding
Insert molding
Gas assist molding
Secondary operations
Robotics and automation
EVCO Plastics de Mexico M1 is an injection molding company located in Guadalupe, NL, Mexico. With a certified ISO9001/TS 16949 status, they operate in a 71,000 square feet facility equipped with 27 plastic injection molding machines that range up to 2,500 tons.
They offer a variety of capabilities including plastic injection molding, insert molding, gas assist molding, secondary operations, robotics and automation, large part molding and contract manufacturing. Partnering with EVCO ensures innovation and quality for your business' plastic needs.
Nolato GW Querétaro
Contact phone: (202) 104-1213
Facebook page: Facebook
Services:
Advanced injection molding and assembly for automotive and healthcare markets
Precision tooling, injection molding, and assembly for tight-tolerance automotive components and assemblies
Virtual prototyping
Scientific injection molding
Decoration technologies
Nolato GW Querétaro, located in central Mexico, specializes in advanced injection molding and assembly for the automotive and healthcare industries. With a focus on precision tooling, tight-tolerance components, and full solutions provision, they offer services such as virtual prototyping, scientific injection molding, micromolding, tool manufacturing, decoration technologies, and assembly solutions.
Nolato GW Querétaro holds certifications including IATF 16949 for automotive quality management system and ISO certifications for medical devices and environmental management. They also participate in trade fairs and events to showcase their capabilities.
Open positions are available for those interested in joining their team.
Technimark
Contact phone: (336) 498-4171
Facebook page: Facebook
Services:
Custom rigid packaging production
Highly technical durable component production
Packaging design services
Material selection services
Global product distribution services
Technimark is a global injection molding company that specializes in custom rigid packaging and highly technical durable components. With the recent opening of its new manufacturing facility in Silao, Mexico, Technimark has made a significant investment to support its Latin American business growth.
The plant will house state-of-the-art equipment for high-volume production of innovative primary packaging solutions, while also offering end-to-end services from design to distribution.
Protolabs

Facebook page: Facebook
Services:
Digital manufacturing for plastic prototypes and on-demand production parts
Fast turnaround time, with expedited molded parts available in as fast as 1 day
Certification in ISO 9001:2015, ITAR Registered, and Critical to Quality Inspection
Free prototyping tool once you shift to on-demand manufacturing
Free design consultation services for greater supply chain flexibility and consistent parts
This injection molding company offers digital manufacturing services for plastic prototypes and on-demand production parts, with the ability to deliver in as fast as 1 day. They are certified with ISO 9001:2015 and ITAR registration, ensuring high-quality and compliance with industry standards.
Their processes enable a seamless transition from prototyping to on-demand manufacturing for cost-effective molded parts.
Related reading: