Utah's plastic injection molding companies play a pivotal role in the manufacturing landscape, offering innovative solutions and quality products for diverse industries.
Utah's booming industrial sector has paved the way for a thriving plastics industry, with numerous plastic injection molding companies emerging across the state. From Salt Lake City to Provo, these companies are driving innovation, delivering high-quality products, and satisfying the increasing demand for plastic components.
In this blog post, we will explore some of the top plastic injection molding companies in Utah, each contributing to the state's reputation as an industry leader. Whether you're a business looking for reliable manufacturing solutions or simply curious about this fascinating technology, join us on this insightful journey into the world of plastic injection molding in Utah.
What You Will Learn
Rosti PCI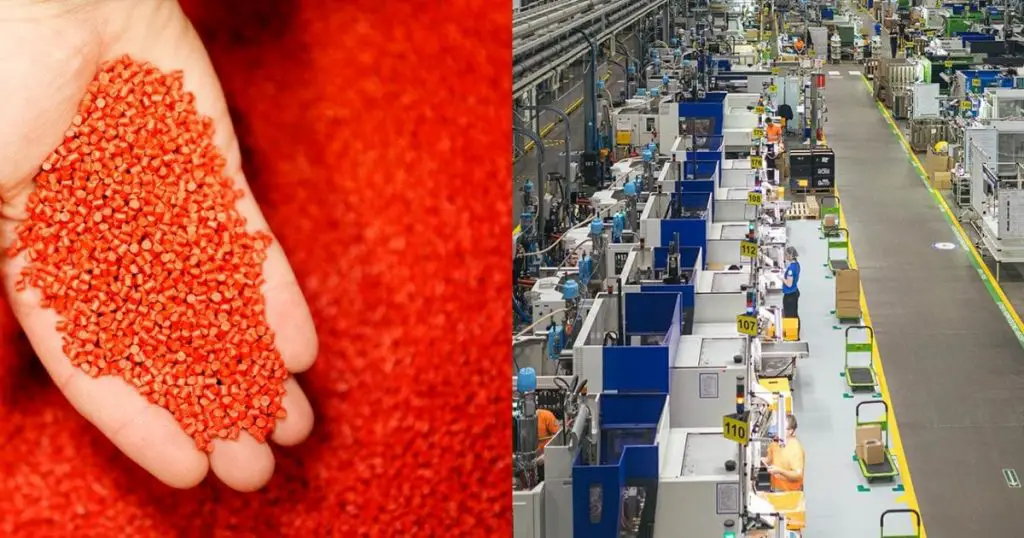 Company: smimolding.com
Services:
Top quality molding of difficult materials
In-house tool fabrication and maintenance
Plastic engineering for all types of jobs
Focus on customer satisfaction and long-term partnerships
Rapid prototyping and reshoring/tooling transfer capabilities
Since 1981, SMI has been dedicated to customer satisfaction, evident by their ISO 9001:2015 certification. With expertise in top quality molding and a veteran team, they excel in difficult materials.
SMI is a complete in-house tool fabrication and maintenance facility, ensuring rapid response repairs as a Full-Service Custom Injection Molder. Their experienced engineers and staff are equipped to handle all types of Plastic Engineering jobs.
By focusing on customer satisfaction and timely shipping of high-quality products, SMI aims to create long-term partnerships. They also offer Rapid Prototyping and efficient tooling transfer services from overseas with quick turnaround time.
D&D Plastics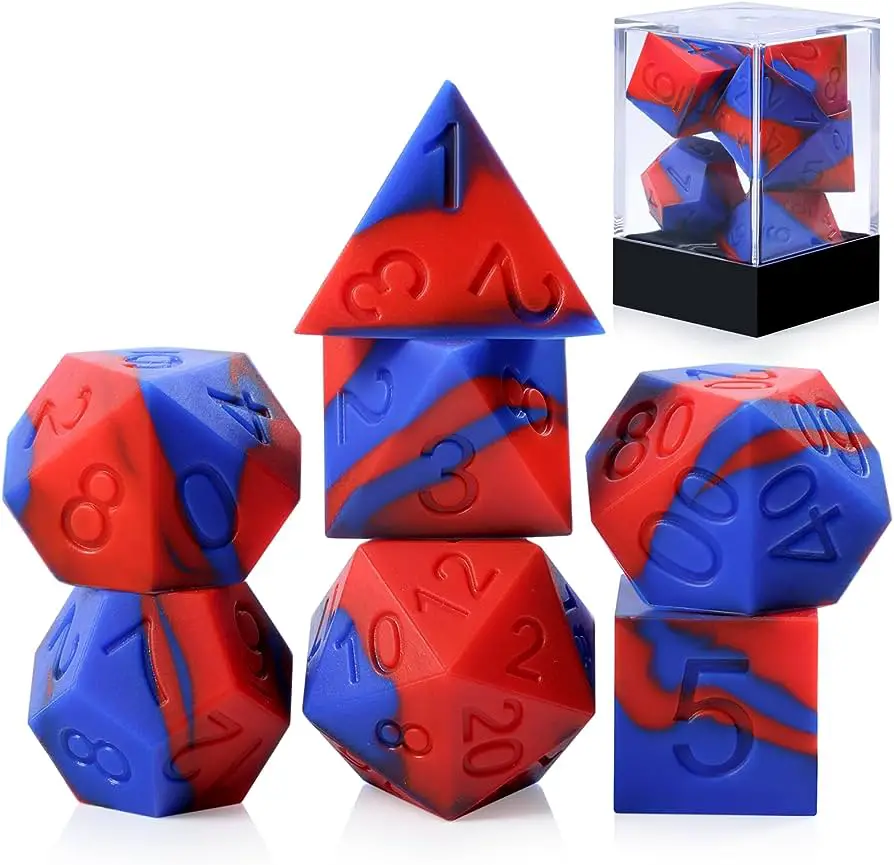 Company: d-dplastics.com
Contact phone: (801) 373-0202
Services:
Fast and efficient plastic injection molding services
Tailored production to meet exact needs and demand
Expertise in working with acrylic, polycarbonate, and ABS plastics
Wide range of customers and industries served, including retail display, medical, and lab settings
Skilled prototyping and design services, enabling seamless transition from conception to mass production
D&D Plastics is a trusted injection molding company based in Orem, Lindon, American Fork, and Pleasant Grove, UT. They specialize in providing fast and efficient fabrication services for bulk production needs.
With their extensive range of injection molding services, they can accommodate various customers from different industries and deliver high-quality products tailored to their exact specifications. They offer custom design services that include prototyping and fine-tuning every aspect of the design process to ensure optimal results.
Streamline Plastics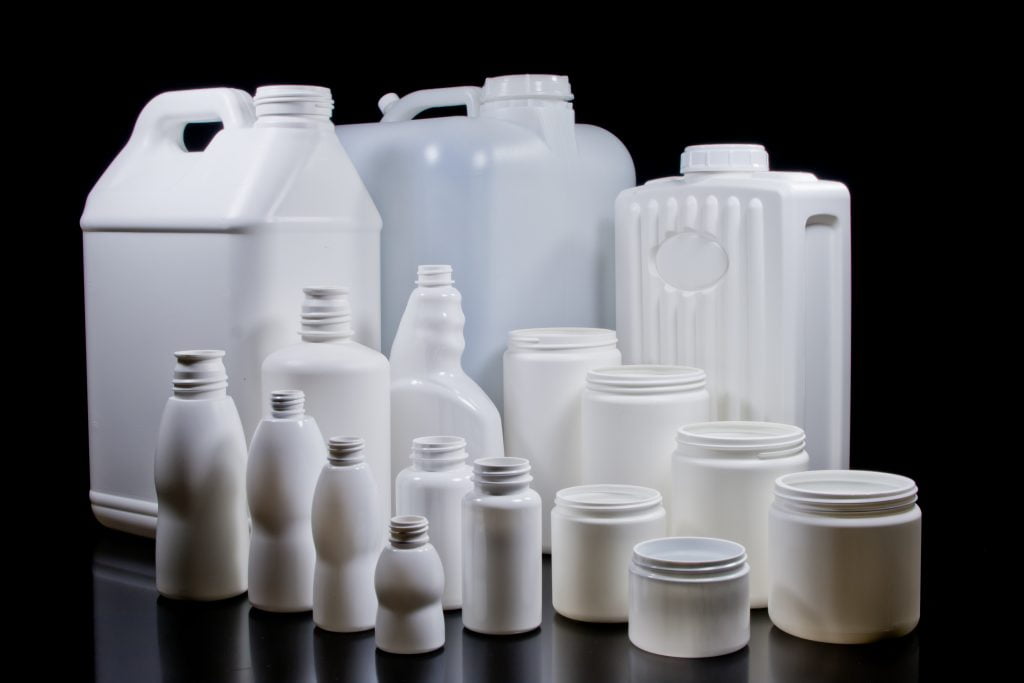 Company: streamlineplastics.com
Contact phone: (801) 782-3660
Facebook page: Facebook
Services:
Custom injection molding for new inventions or product modifications
Design assistance for creating or updating product designs
3D CAD software for digital design creation and visualization
Custom injection mold manufacturing
Expertise in working with both small businesses and large corporations
Custom injection molding refers to the process of adapting or modifying an injection molding project according to the specific requirements of a customer. This can include designing a new product, altering an existing design, or updating color and plastic options.
In order to begin custom injection molding, a design must be created using digital software such as 3D CAD programs, which provide accurate dimensions and ensure that all aspects are correct before making the custom injection mold.
Freeform Polymers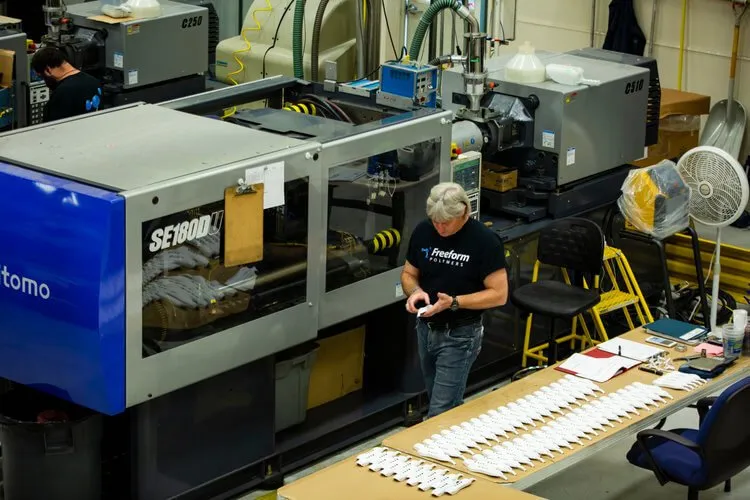 Facebook page: Facebook
Services:
Design services
3D printing
Prototyping
Assembly and fulfillment
Mold transfer
Freeform Polymers is an injection molding company that specializes in plastic production. With a full service machine shop and design team, they offer services such as design, prototyping, manufacturing, assembly, and fulfillment of products.
Being ISO 9001:2015 certified ensures that customers consistently receive high-quality products and customer service.
EnviroTech Molded Products, Inc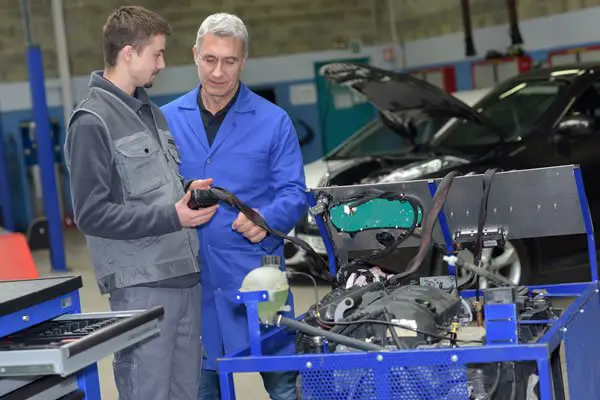 Company: empslc.com
Facebook page: Facebook
Services:
Design and fabrication of custom polymer injection molded products
Mold design, engineering, and fabrication of high-quality polymer resin molds
Custom injection molding for clients in various industries
Manufacturing of filter plates for industrial applications
Machining services for precision components
EnviroTech Molded Products, Inc. Is a leading plastic injection molding manufacturer with over 50 years of experience in creating custom polymer molded products for clients across various industries.
They have a strong commitment to providing fast, workable, and affordable solutions to their clients' problems. With cutting-edge technology and expertise in industrial molding solutions, EnviroTech delivers high-quality products including polymer resin molds, custom injection molding, filter plates, and machining services for diverse needs in the energy, oil and gas, semiconductors, mining, wastewater management, and defense sectors.
RMURotational Molding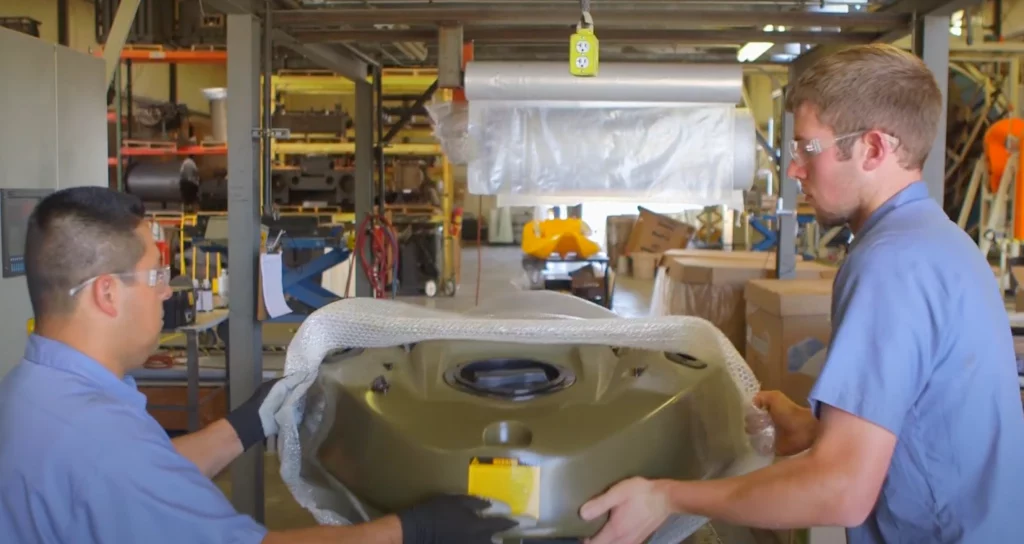 Rotational Molding of Utah is an injection molding company that has been offering custom rotational and compression molding services since 1992. They pride themselves on being a reliable manufacturing partner, committed to providing high-quality products at fair prices.
Their strong suit lies not only in their state-of-the-art equipment and expertise but also in their honest, fair, and dependable approach to business. With a team of dedicated employees who genuinely care about customer satisfaction, they strive to make every project a success.
Plastic Components Inc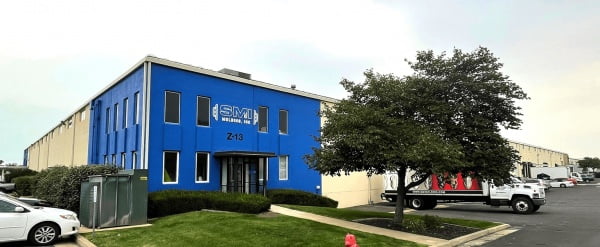 Contact phone: (267) 596-1554
Services:
Quality plastic injection molding of complex materials
Tool design and maintenance
Plastic engineering
Access to medical markets
Color matching expertise
In August 2021, Plastic Components Inc., a portfolio company of MPE Partners, announced the acquisition of SMI Molding, Inc. SMI is an ISO 9001:2015 certified injection molder with extensive design, manufacturing, and value-added services for various sectors.
With a 62,000-square-foot factory, 29 injection presses ranging from 55 to 500 tons of clamping force, and expertise in processing elastomeric resins and other materials, SMI serves diverse markets such as medical, industrial, recreational, eyewear, and consumer. The partnership between PCI and SMI aims to support growth opportunities by expanding their customer base in the Western US region while enhancing their product offerings with automation capabilities and operational expertise.
Design-Tek Tools and Plastic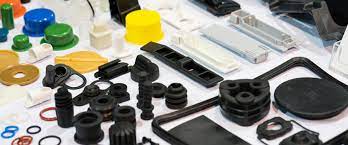 Company: designtekplastics.com
Services:
Injection molding
Mold design
Production of parts, pieces, and containers
Manufacturing for various industries
Serving Utah and the United States
Design-Tek Tool and Plastics Inc. Is an injection molding company based in Utah.
They specialize in producing parts, pieces, and containers for manufacturing centers both within Utah and across the United States. With their expertise in mold design and a highly educated workforce, Design-Tek plays a crucial role in supporting various industries ranging from medical instrumentation to frozen food production.
Marman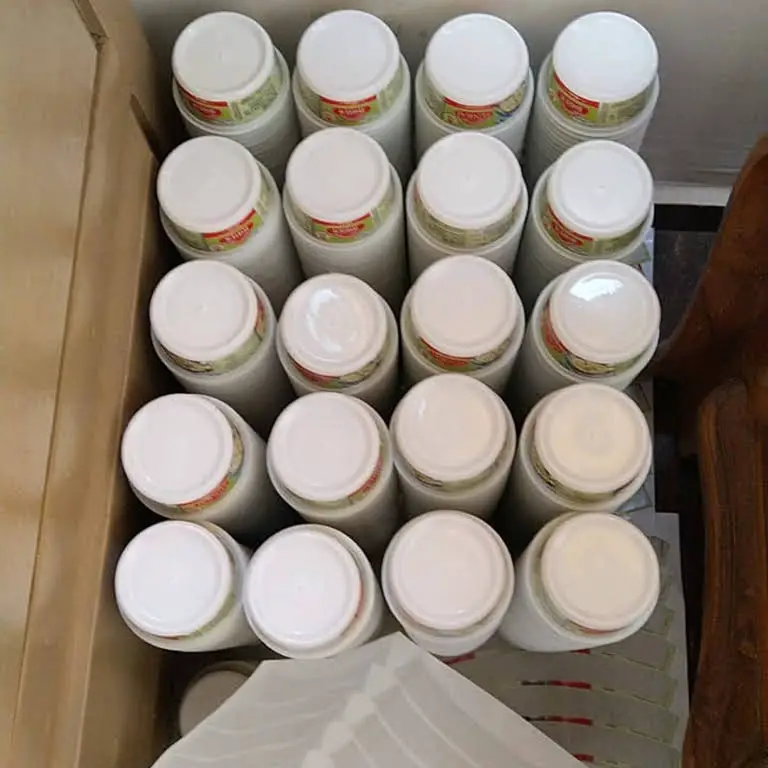 Company: marman.com
Contact phone: (281) 905-6198
Services:
Injection molding expertise for complex challenges
Research and development support for material selection
Sustained engineering support throughout the project lifecycle
Cost savings compared to other molding processes or machined parts
Manufacturing of molds in various sizes using Pellethane TPU
Marman Industries is a trusted injection molding company that offers solutions to complex molding challenges. By switching from silicone molds to injection molded TPU, we were able to save our customer considerable time and money.
With our research and development support and sustained engineering assistance, we successfully produced femoral and tibia molds for medicated bone cement used in knee replacement surgeries, using Pellethane TPU in three different sizes. Our team of design, engineering, and manufacturing professionals ensures the highest quality results for products of sufficient volume.
Rider Plastics Inc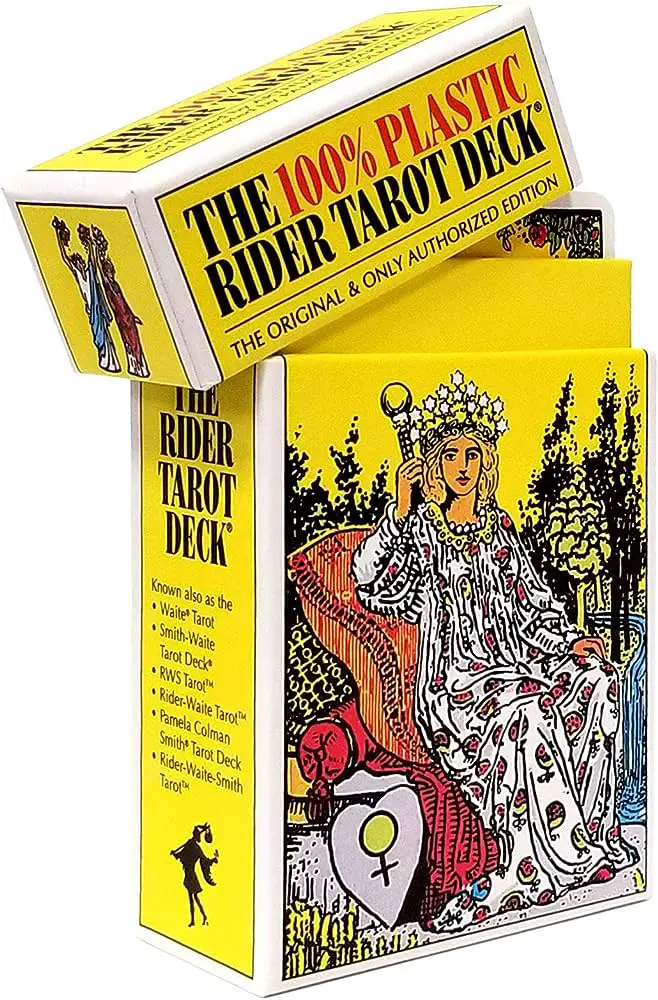 Company: riderplastics.com
Contact phone: (801) 487-2214
Services:
Product design and prototyping using AutoCAD software
Material selection based on product size and quantity
Precision cutting of molds to match the design
Polishing of molds for smooth and flawless surfaces
Assembly of mold components with water lines for efficient cooling during production
Rider Plastics is a trusted source for injection molding services since 1948. They offer comprehensive design solutions, using AutoCAD software to create prototypes and final product designs.
With expertise in material selection, cutting, polishing, and mold assembly, they ensure high-quality results. Rigorous testing is conducted to ensure the functionality and effectiveness of the molds before production begins.
Sage Park
Company: sagepark.com
Contact phone: (615) 637-8030
Services:
Custom plastic injection molding
High quality molding services
Operational improvements
Enhancing customer experience
Dynamic platform for growth
Sage Park, a company specializing in acquisitions, has announced their acquisition of Sports Molding, Inc. (SMI), a prominent custom plastic injection molding company based in Utah.
The transaction is set to close later this month and the specific terms have not been disclosed. Sage Park's CEO, Robert Joubran, expressed excitement about the acquisition and emphasized their commitment to working with SMI's management team to enhance customer experience and drive operational improvements.
Peak Fulfillment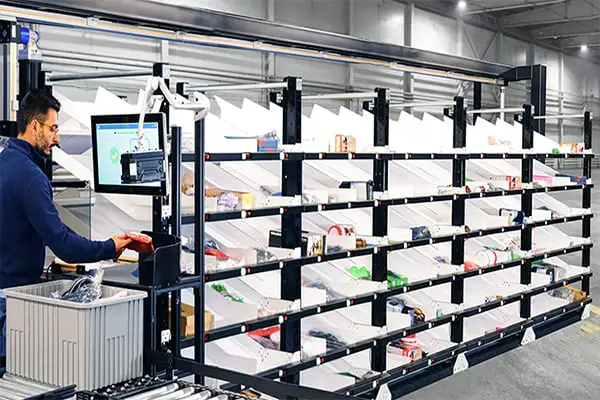 Facebook page: Facebook
Services:
Streamlined manufacturing and injection molding
Mass production manufacturing for regional and local businesses
Complex manufacturing capabilities to enhance productivity and profitability
Sophisticated machinery and flexible techniques for high-quality manufacturing
Full-service thermoplastic injection molding for various industries
Peak Manufacturing and Fulfillment is the preferred choice for streamlined manufacturing and injection molding in the Rocky Mountain Area. They offer a wide range of plastic injection molding machinery and expertise, enabling regional and local brands to expand their product lines with efficiency.
With a focus on sophistication, flexibility, professionalism, and zero waste philosophy, Peak Manufacturing and Fulfillment provides complex manufacturing capabilities that enhance productivity while maintaining high-quality standards. Their modern machinery options include state-of-the-art presses, auxiliary equipment, robotics technology, and automation for optimized production processes.
The Rodon Group®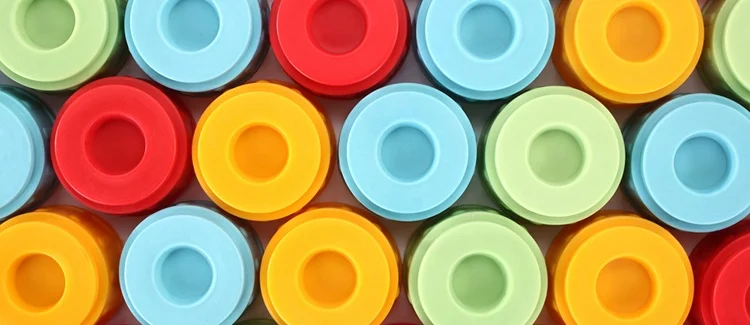 Company: rodongroup.com
Facebook page: Facebook
Services:
Plastic Injection Molding
Custom Plastic Injection Molding
Standard Parts
Parts Gallery
Varying materials and surface finishes for custom injection molding
This injection molding company specializes in custom plastic injection molding, offering a variety of materials to suit different applications. They work with thermoplastics such as Acrylonitrile Butadiene Styrene (ABS), Low-Density and High-Density Polyethylene (LDPE and HDPE), Polycarbonate (PC), Polyamide (Nylon), High Impact Polystyrene (HIPS), and Polypropylene (PP).
These materials provide various properties including flexibility, durability, impact resistance, transparency, and chemical resistance to meet the specific needs of their clients' projects.
Jesco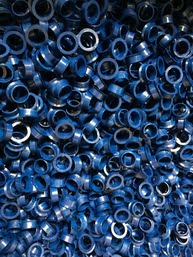 Services:
Injection molding services with machines ranging from 55 to 720 tons in size
Shot size capability of up to six pounds
24-hour production and fast turnaround times
In-house machine shop for new tooling, tool changes, and mold repairs
Positive customer experience with all injection molding needs
Jesco Injection Molding is a leading injection molding company with a wide range of machines, ranging from 55 to 720 tons in size. With the capability to handle shot sizes up to six pounds, they offer 24-hour production and fast turnaround times.
Their dedicated team also provides tooling services, including building new tooling, performing tool changes, and repairing molds.
MACA Supply Company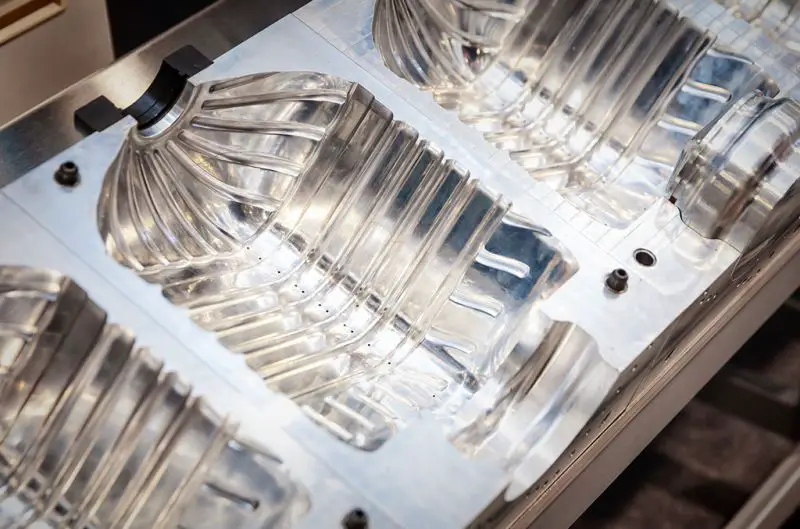 Services:
Supreme quality injection molding for metal casting projects
Delivery of economical products without compromising on quality or performance
Capability to produce castings of various sizes and weights
Network of over a hundred highly skilled workers
Expertise in molding various metals such as hichrome, gray iron, steel, stainless steel, and ductile iron
MACA is an injection molding company that specializes in high-quality metal casting projects. With a dedicated team of skilled workers and state-of-the-art equipment, they are capable of producing moldings for metals such as hichrome, gray iron, steel, stainless steel, and ductile iron.
Their product design process involves collaborating with clients to develop designs that fulfill multiple objectives like function, aesthetics, manufacturability, and assembly.
Lakeshore Plastics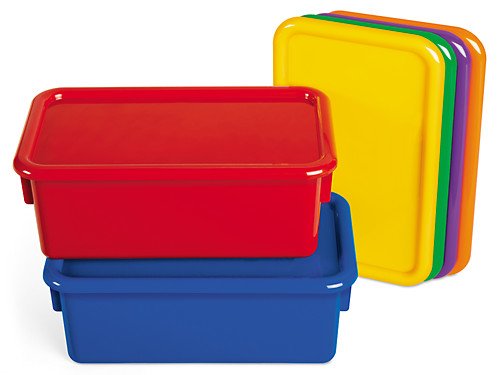 Services:
Engineering services for existing product files or building from scratch, including Design For Manufacturing (DFM) services
Mold and tooling fabrication, maintenance, and repair
Plastic injection production of orders ranging from thousands to millions of parts
Production planning and quality assurance
Turnkey solutions for new and existing plastic products, including in-house engineering, tooling, production, and assembly
Lakeshore Plastics is an injection molding company offering comprehensive services for new and existing plastic products. Their expert team provides turnkey solutions, including in-house engineering, mold fabrication, and plastic injection production.
With a focus on quality and production planning, they can fulfill orders ranging from thousands to millions of parts. Contact them for a free 1-hour consultation or to request a free quote.
Harris Precision Mold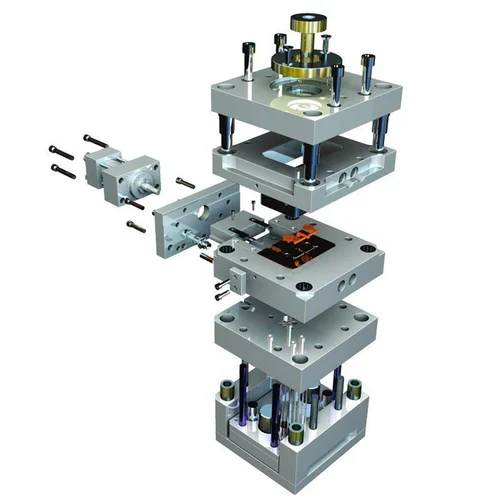 Company: hpmold.com
Contact phone: (480) 731-3135
Services:
Design and engineering services with a team of mold designers, manufacturing engineers, and CNC/Wire EDM programmers
Manufacturing of Class 101 plastic injection molds, including 2-shot, unscrewing, and shuttle molds
Two locations in Tempe, Arizona and West Jordan, Utah to serve customers
Main facility in Tempe offers engineering, inspection services, and production mold building
Utah division provides support to the Tempe facility and serves repair and tooling needs in the western US
Harris Precision Mold is an injection molding company with two locations in Tempe, Arizona and West Jordan, Utah. They offer design and engineering services using software such as SolidWorks, SurfCam, and Esprit.
Their main facility in Tempe provides engineering, inspection services, and production mold building while the Utah division supports the Tempe facility and serves repair tooling needs for companies in the western US.
Related reading: