Explore the top plastic injection molding companies in Nevada because understanding their capabilities and service offerings will provide you with an invaluable resource for your manufacturing needs.
Nestled within the Silver State, a thriving industry of plastic injection molding silently fuels numerous sectors, from medical to automotive.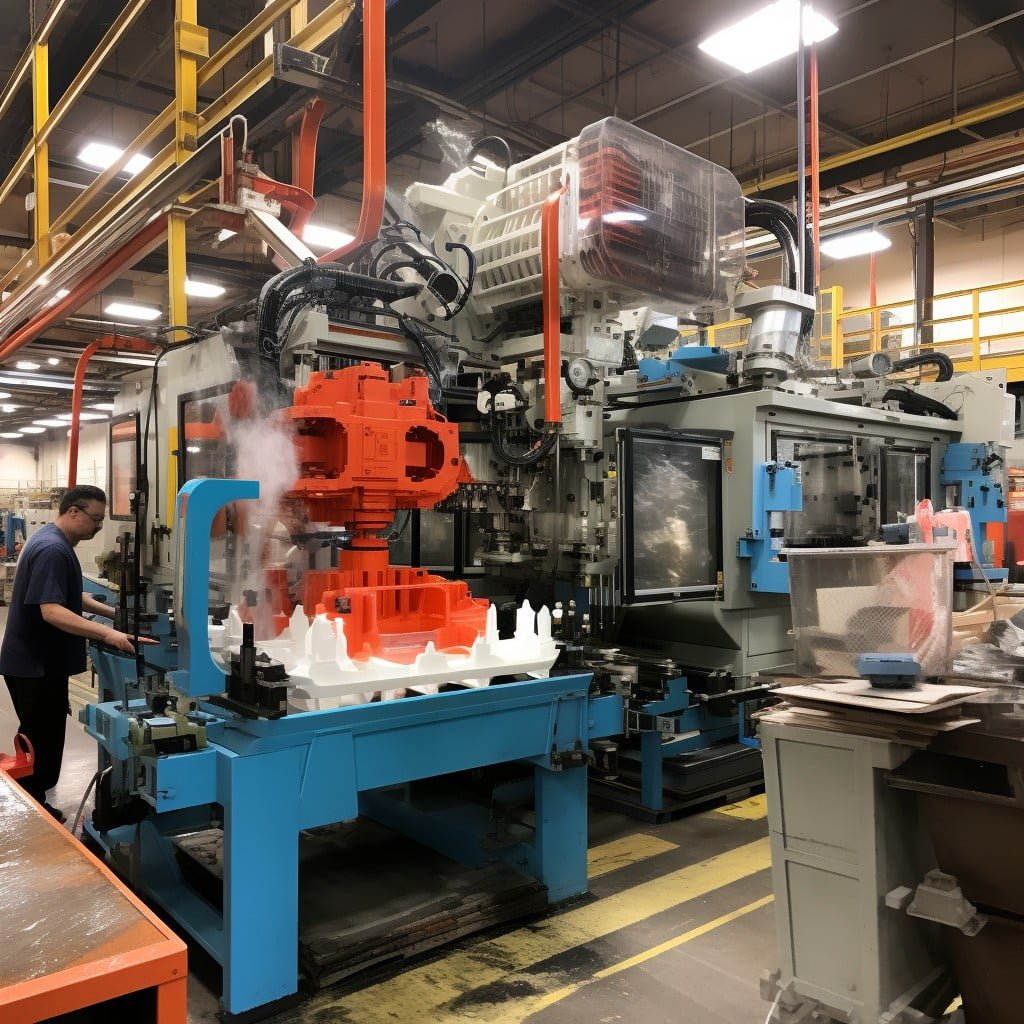 Nevada, known for its dynamic blend of innovation and industrious spirit, hosts a remarkable array of companies specializing in this key manufacturing process.
Dive into the world of these Nevada-based plastic injection molding companies, delving into their cutting-edge technologies, unique services, and the pivotal role they play in shaping local and global industries.
What You Will Learn
Triad Reno
Company: triadreno.com
Facebook page: Facebook
Services:
Rapid prototyping
Injection mold construction
Plastic injection molding
Product assembly
Packaging and shipping/logistics
Triad Plastic Technologies, located in Reno, Nevada, facilitates the journey of projects from conception to completion, leveraging innovative technology for time and cost efficiency. Since its establishment in 1988, the company has offered an extensive array of services such as rapid prototyping, injection mold building, plastic injection molding, product construction, packaging, and logistics.
With an uncompromising commitment to integrity and confidentiality, all products are crafted in-house by American artisans who utilize cutting-edge CNC Machining Centers and CNC-EDM Machines along with All-Electric, servo-driven CNC technology for high-precision injection molding.
Triad Reno

Company: triadreno.com
Facebook page: Facebook
Services:
Utilization of modern, All-Electric, servo driven CNC technology in plastic injection molding
Regular replacement of injection molding machines every three years
Implementation of the latest techniques and processes in the plastics industry
Provision of reliable and highly repeatable injection molding with new machines
Offer of value-added services such as mold maintenance at no additional charge
Triad Technologies is a plastic injection molding company that employs top-tier, all-electric, servo-driven CNC technology for high-efficiency operations. They commit to replacing their injection molding machines every three years to maintain state-of-the-art equipment and technology.
Triad further offers added services like mold maintenance under their overall philosophy, backed by an enterprise management system for precise tracking.
Precision Molding & Machining

Company: precisionmoldingmachining.com
Services:
Custom molding
Machine shop services
Military market services
Medical device market services
Material handling and specialty electronics market services
The injection molding company, located at 1157 Gator Way, Sparks NV, positions itself as the leading custom molder and machine shop in the region. It services the military, medical device, material handling, and specialty electronics markets, appealing to a diverse set of industries.
USA Injection Molding
Company: usainjectionmolding.com
Contact phone: (800) 500-0012
Facebook page: Facebook
Services:
Design and engineering services including prototype creation
Building molds and running production
Immediate production on parts with existing tooling
Bulk distribution and individual order fulfillment
Efficient and affordable shipping from three US warehouses
USA Injection Molding, part of the LMT Mercer Group, is a comprehensive plastic injection molding facility that offers a range of services from design to delivery. The company aims to deliver internationally competitive pricing by leveraging domestic production and storage facilities across the United States.
They provide end-to-end services including technical design, engineering, prototype development, production, and both bulk and individual order fulfillment.
P+A Plastics
Company: pandaplastics.com
Contact phone: (702) 247-4432
Services:
Fabrication services using state-of-the-art equipment and experienced fabricators.
Collaboration with other elite fabricators to complete projects.
Customized design material selection and technical assistance.
Quick turn-around time for projects.
Services encompassing a diverse range of items, including plastic parts, 3D printing, acrylic staircases, and many others.
This injection molding company possesses state-of-the-art equipment and experienced fabricators, capable of fulfilling various fabrication needs. They provide a swift turn-around, offer design material selection, technical assistance, and collaborate with other elite fabricators. They produce a wide range of products, ranging from Acrylic Staircases, Roof Domes, Lighting Fixtures to Gaming Supplies and Audio Equipment Covers, demonstrating significant versatility.
Additionally, their services meet high standards for sectors like Casino properties, the gaming industry, medical applications, and military applications due to their tight tolerance levels.
Messenger Molding
Company: messengermolding.com
Services:
Custom designed, high-quality, precision tooling
Plastic injection molding
High-tech, tight tolerance, precision mold design
Engineering and craftsmanship for simple to complex designs
Final production and packaging services.
Messenger is a company with nearly 40 years of experience, providing custom designed, high-quality, precision tooling and plastic injection molding services worldwide. It specializes in high-tech, tight tolerance, precision mold design, and offers full-service molding, partnering closely with customers from initial concept through to final production and packaging.
With a strong commitment to quality and customer satisfaction, Messenger has a proven track record and an extensive list of customers.
Carson Hi-Tech, Inc
Company: carsonhitech.com
Contact phone: (775) 885-8600
Services:
Mold Design/Injection Molding
Pad Printing
Hot Stamping
Assembly
Packing and Shipping
Carson Hi-Tech, a Carson City-based plastic injection molding company, offers an array of services, including mold design, pad printing, and sonic welding, among others.
Established in 1994, the company holds a vast experience of over 100 years, with a track record of providing efficient services utilizing 6 Van Dorn machines in their 1,300 sq ft facility.
They cater to various industries such as medical, mining, and electronics, underscoring their flexibility and diverse capabilities.
WestFall Technik

Company: westfalltechnik.com
Contact phone: (585) 766-8360
Facebook page: Facebook
Services:
Design incorporating Design for Manufacturability and Design for Moldability processes
Automation cell engineering and development
Customized system solutions in logistics
Mold and tooling prototyping options
DynaClass Tooling and Molding System for project-specific tooling solutions
The company maintains a comprehensive approach to design, incorporating standardized processes across all its functional areas. It specializes in automation cell engineering and development, backed by expertise in mold manufacturing and processing.
With a dedicated team of mold engineers, the firm provides tooling and molding options for various project volumes, offering customized systems with low ownership costs, and prioritizing sustainable plastic solutions.
Tomric Systems, Inc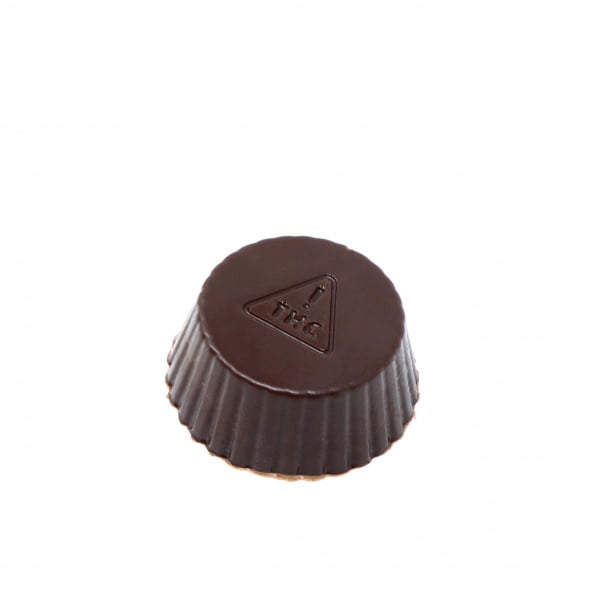 Company: tomric.com
Facebook page: Facebook
Services:
Production of professional quality thermoformed-proline-polycarbonate flat chocolate molds
Production of Tomric ProLine chocolate molds with superb detailing
Customization of molds in specific measurements (1.25″ Diameter x .517″)
Provision of technical information and product specifications for each mold
Made-to-order service with a timeline of 5 to 7 days.
The injection molding company offers expertly made flat chocolate molds using robust polycarbonate plastic, manufactured by Tomric. Their molds are marked by exquisite detail and inject-mold quality, but at a significantly lower cost.
However, they are unsuitable for automated molding lines, require injection polycarbonate molds, and are made to order within 5 to 7 days.
Impact International
Company: usainjection.com
Contact phone: (800) 321-8105
Services:
Manufacturing and distribution of point-of-purchase and promotional products.
Provision of large part injection molding using Engel 1650 machine.
Customization of foodservice signage.
Creation of custom menu systems.
Production of plastic drinkware.
Impact International is an injection molding company based in Northern Nevada with over 60 years of experience in manufacturing and distributing point-of-purchase and promotional products.
The firm operates from a 50,000-square-foot factory in Carson City and utilizes five distinctive injection molding machines for their production, including an Engel 1650 with an automated robotic handling system.
The company has broadened its scope over the years to include foodservice signage, custom menu systems, and plastic drinkware.
Hansen Plastics

Company: hansenplastics.com
Facebook page: Facebook
Services:
Horizontal Molding
Vertical/Insert Molding
Multi-Material Molding
Real-Time Data Acquisition through ERP System
Lean Manufacturing and Automation
Hansen Plastics Corporation is an injection molding company that operates over 70 presses with capacities ranging from 28 to 500 tons. The company offers a variety of processes, including horizontal and vertical/insert molding and multi-material molding, and utilizes an ERP system to maintain process efficiency.
Committed to quality and efficiency, HPC applies engineering expertise in various resin types, leverages lean manufacturing methods, and utilizes automation to reduce scrap and labor costs, as well as to improve cycle times.
Compass Anvil
Company: compass-anvil.com
Contact phone: (408) 205-1319
Services:
Sourcing plastic injection molding services
Custom injection molding
Forging of custom components
Extrusion services
Die casting, stamping services
Compass & Anvil is an industry-leading sourcing authority that provides custom plastic injection molding services.
Founded in 2005, they collaborate with domestic and offshore manufacturing partners to deliver cost-effective and reliable molded plastics.
Besides custom molding, the company also offers forging, extrusion, die casting, and stamping services for custom components.
Inspire Products
Company: inspireproducts.com
Services:
Manufacturing a variety of products to make its customers happy
Production of parts milled and turned from numerous materials
Provision of molded and over-molded components for customers' products
CNC horizontal milling with Doosan HC400 w/ Pallet Pool
CNC vertical milling with Willemin-Macodel W408B w/ Bar Feeder
CNC turning with Ganesh Cyclone 32 CS w/ Patriot 338 Bar Feeder
Injection molding with Tederic i210 & Yuhdak Y450
Inspire Products, based in Reno, Nevada, specializes in manufacturing parts milled and turned from a variety of materials, as well as molded and over-molded components. Their capabilities include services like CNC horizontal and vertical milling, CNC turning and injection molding, catering to some of the most demanding industries. Their extensive experience ranges from start-ups to publicly traded companies, ultimately focusing on customer satisfaction.
Cavist

Company: cavist.com
Services:
Specializing in sealing and protecting electronics via low pressure injection molding technology
Determining optimal methods to encapsulate electronic assemblies for volume manufacturing
Offering 20+ years of experience in overmolding electronics
Expertise in adhesion, material science, mold-making, production environments, measurable quality, and automation
Providing ISO 9001:2015 and ISO 13485:2016 certified services with a significant infrastructure in Reno, Nevada.
Cavist is a seasoned contract manufacturer based in Reno, Nevada that specializes in electronics' sealing and protection through low pressure injection molding and other methodologies.
With a history of over 20 years in low pressure molding innovation and problem-solving, Cavist is proficient in overmolding electronics, offering expertise in adhesion, material science, mold-making, production environments, and automation.
The manufacturer is ISO 9001:2015 and ISO 13485:2016 certified, operates with more than 35 employees, and houses over 25 injection molding machines.
Mira Plastics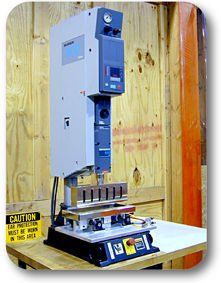 Company: miraplastics.com
Services:
3D CAD Part Design
3D Injection Molding Simulation Analysis
3D Prototype Printing
Ultrasonic Welding up to 2,000 watts
Hot Stamping up to 15 tons
Mira Plastics is a custom molded plastics and thermoplastic injection molding company that provides a wide range of secondary services within a single facility. These services include 3D CAD Part Design, 3D Injection Molding Simulation Analysis, 3D Prototype Printing, Ultrasonic Welding, Hot Stamping, Heat Transfer Decal, and Threaded Heat Staking. The company commits to meeting all customer needs, from project conception and injection mold design to product completion, ensuring time and cost efficiency.
MoldMan Systems™
Company: moldmansystems.com
Contact phone: (775) 332-1600
Services:
Specialty chemical distribution, including adhesives, sealants, encapsulants, tapes, soldering products and more
Fluid dispensing, comprising a selection of dispensing valves, fluid dispensers, industrial robots, pumps, reservoirs and accessories
Metering, mixing, and dispensing systems for industrial resins and liquids
Process development and implementation consultation
Bench assembly or large in-line process automation.
The injection molding company offers fluid dispensing, meter/mix systems, and low pressure molding, with over 40 years of industry experience. Additionally, it provides specialty chemical distribution through Ellsworth Adhesives, fluid dispensing solutions via Fisnar, and metering, mixing, and dispensing systems manufactured by Fluid Research. Its wide-range of services include consulting, product selection, process development and implementation.
PJ Bold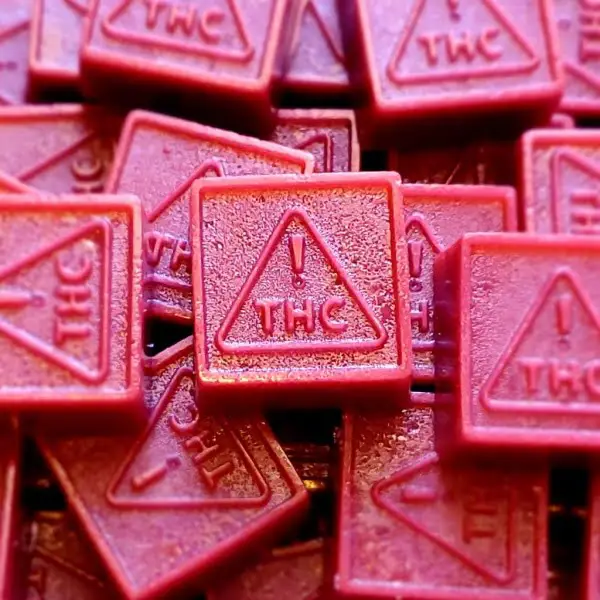 Company: pjbold.com
Services:
Professional silicone molds production
Plastic injection molds production
Confectionary equipment provision
Custom mold creation
Wholesale services
PJ Bold is a company specializing in the manufacture of professional silicone and plastic injection molds, along with confectionary equipment. In addition to offering pre-made products, they provide a custom mold creation service tailored to meet specific customer requirements. The company is based in Kearney, Missouri.
Robinson Industries
Company: robinsonind.com
Facebook page: Facebook
Services:
Custom thermoforming for reusable plastic packaging and small- to large-scale plastic parts
Vacuum thermoforming for detailed, strong, and lightweight forms
Capability to produce single or twin sheet parts up to 10 x 28 feet through thermoforming
Precision reproduction of plastic components through injection molding
Specific thermoplastic formulations through blending during the injection molding process.
The injection molding company utilizes custom thermoforming and injection molding techniques to produce various plastic components.
Thermoforming, using 17 thermoforming machines, allows the production of parts up to 10 x 28 feet in size.
Injection molding, on the other hand, offers precision reproduction by melting and forcing thermoplastic into a two-part metal mold.
SPF Plastic Group
Company: spfgroups.com
Facebook page: Facebook
Services:
Contract Molding Capabilities
Custom Plastic Molding
Daily QC Programs
In-House Tool Repair Shop
Material Recycling/Grinding
The SPF Groups is a plastic injection molding company that emphasizes quality and service for customers in need of contract or custom molding.
Their facilities house large tonnage machines, ranging from 300 to 1800 tons, to serve diverse custom molding needs.
They also offer additional on-site services such as warehousing, product branding, quality control, material recycling, and preventative maintenance.
EVCO
Company: plasticsnews.com
Services:
Custom injection molding
Deal finalization
Acquisition services
Business consulting
Corporate finance services
The company recently expanded its operations by acquiring Nevada Tool, a custom injection molding facility. The deal, completed on September 30, is the sixth of such acquisition for the firm. The financial details of the transaction remain undisclosed.
Related reading: