Because quality and reliability matter, this article provides an exclusive list of the most esteemed plastic injection molding companies in Nebraska.
Explore the landscape of Nebraska's thriving plastic injection molding industry, a cornerstone for manufacturing activities across the state.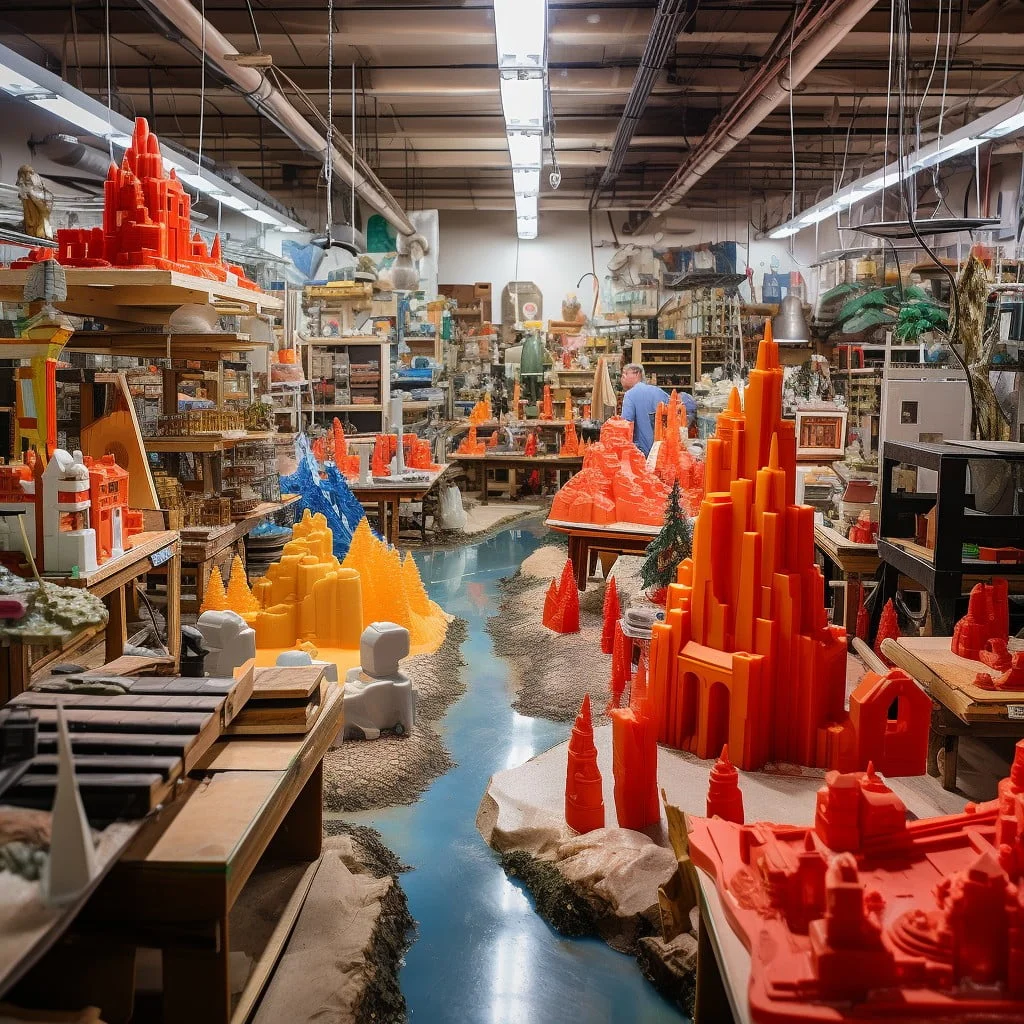 From producing precision components for electronics to structuring robust parts for agricultural machinery, Nebraska's plastic injection molding companies are breaking new ground in innovative manufacturing, enriching the economic fabric of the Cornhusker State.
Delve into this blog post to understand their capabilities, their contribution to local economies, and why they stand out in the national panorama of plastic production.
What You Will Learn
Majors Plastics Inc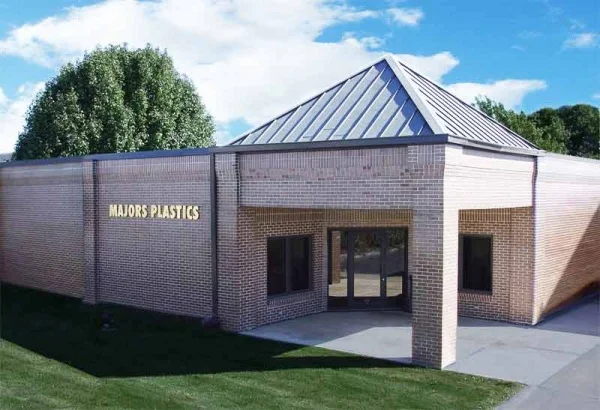 Company: majorsplastics.com
Contact phone: (402) 331-1660
Services:
Injection Molding
Injection Over Molding
Clean Room Injection Molding
On-Site Engineering Services
Packaging & Shipping
Majors Plastics Inc. is an established injection molding company with over 100 machines of 7 to 720 Ton capacities. They offer a range of services including injection over molding, clean room injection molding, on-site engineering, packaging and shipping, ISO 9001 registered and UL certified. Serving for over 60 years, Majors Plastics is deemed an essential supplier to global pharmaceutical, health, and safety companies.
Premier Plastics Inc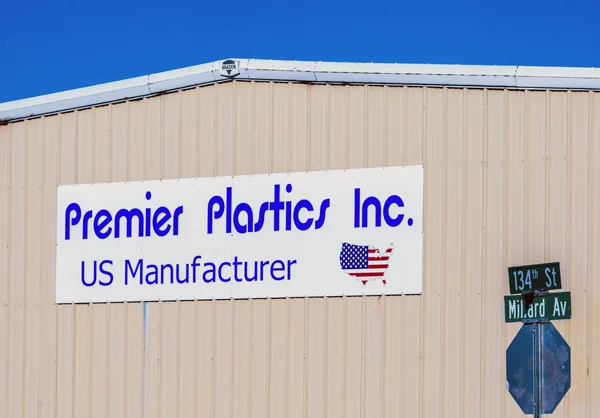 Company: premierplasticsinc.com
Contact phone: (402) 346-2998
Services:
In-House Engineering Team
Assembly and automation expertise
Part design and sourcing
Order fulfillment and drop-shipping
Warehousing and Just-In-Time support
Premier Plastics Inc. is an American-based injection molding company producing products such as pipe fittings, Styrofoam coolers, and liquid silicone rubber. Established in 1983, the company distinguishes itself through its in-house engineering team, flexibility in run lengths, part design and sourcing, and offers services such as assembly, automation, short runs, order fulfillment, and warehousing.
Premier Plastics has a customer-centric approach, willing to go the extra mile for customer satisfaction.
Lincoln Tool & Design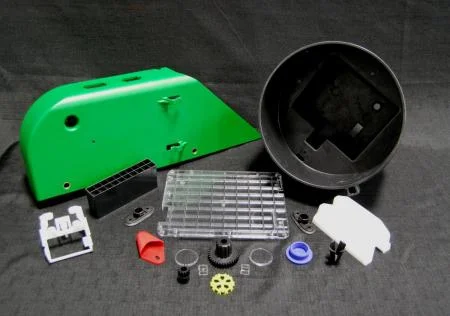 Company: lintool.com
Services:
In-house mold making and repair
Injection molding production running 24/7
Processing a wide range of plastic resins, including engineering and commodity grades
Use of advanced, automated Toyo presses with sprue removal and grinding
Climate-controlled facility with robust cooling and backup systems
The injection molding company operates 24/7, producing 50 to 5 million pieces, using a wide variety of plastics.
The environmentally controlled facility hosts Toyo presses ranging from 90 to 300 tons, ensuring repeatable results through PLC controls.
Additionally, the company houses in-house mold servicing and boasts quick response times, making it a proficient injection molder.
Dimatic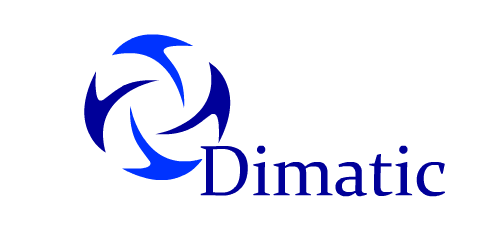 Company: dimatic.com
Facebook page: Facebook
Services:
Design/Tooling
Production Machining
Injection Molding
Custom Stamping
Pulleys/Sheaves
Dimatic Die and Tool Company, founded in 1961, specializes in tool and die production, offering services such as stamping operations, pressed and solid steel pulleys, injection molding, and production machining.
The company occupies a 67,000 square feet facility and utilizes advanced technologies such as CNC, EDM, wire EDM and fully integrated CAD/CAM using ProEngineer and SolidWorks software, underlining their commitment to producing quality products and achieving customer satisfaction.
They operate injection molding on 55-500 Ton Machines, CNC machining of all materials and produce pressed steel pulleys ranging from 2.5" to 16".
Premier Plastics Inc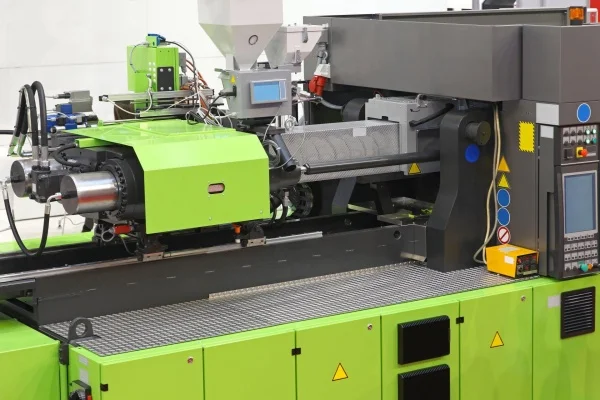 Company: premierplasticsllc.com
Services:
Injection Molding
Product Development & Prototyping
Secondary Operations
Engineered Resin
Part design and sourcing, order fulfillment and drop ship, Warehousing, VMI, and JIT support
The company specializes in injection molding, offering a wide scope of services from custom molding, product development, and prototyping to secondary operations like design, production, assembly, and packaging. With a focus on engineered resins ideal for durable parts and metal-to-plastic conversions, they provide manifold solutions including part design, sourcing, order fulfillment, warehousing, and JIT support, expressing a dedicated approach to customer satisfaction and flexibility in their operations. Their key distinguishing factors include business-focused solutions, material expertise, manufacturability consideration, and going the extra mile for their clients.
HTI Plastics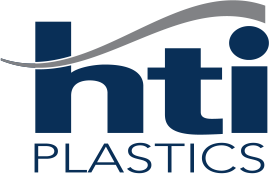 Company: htiplastic.com
Facebook page: Facebook
Services: The provided text does not supply information about the top 5 services this injection molding company provides.
The injection molding company is ISO 9001:2015 and ISO 13485:2016 certified, signaling an adherence to high-quality management and medical device standards.
They stay connected with their clientele and share industry knowledge through various social media platforms and a bi-monthly newsletter focused on plastics manufacturing.
BD
Company: news.bd.com
Services:
BD Original Equipment Manufacturing (OEM)
Diagnostic Accuracy and Efficiency
Patient Safety Solutions
Medication Management Solutions
Vascular Access Management (VAM)
The injection molding company provides a robust set of solutions and products. The company specializes in various areas including ambulatory surgery center solutions, diagnostic accuracy and efficiency, hazardous drug safety, medication management, patient safety solutions, sepsis management, surgical solutions, and vascular access management. They also offer original equipment manufacturing (OEM) and have a cervical cancer screening portfolio as part of their service offerings.
Nebraska Injection Molding – Kearney Plastic Molder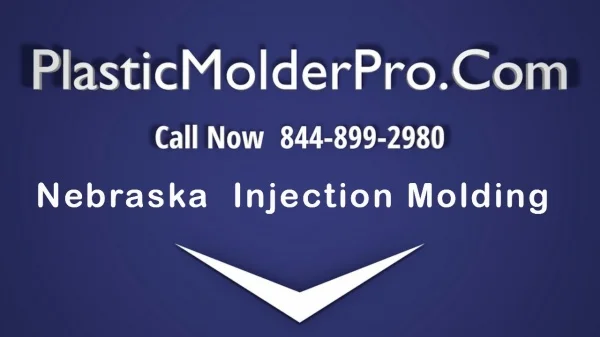 Company: sites.google.com
Services:
Plastic parts production
Injection molding services
Training on client's specific needs
Adherence to material manufacturer's handling manuals
Ensuring implementation of specific mechanical properties per product requirements
The injection molding company, PlasticMolderPro.com, aims to partner with businesses seeking plastic parts, placing an emphasis on understanding a client's specific needs.
Based in Kearney, Nebraska, they prioritize education and training to ensure familiarity with each client's business requirements, material manufacturer's handling manuals, and desired mechanical properties.
The company's services support a company's quality commitment, contributing to the success of the final product.
Forbidden403
Company: ptonline.com
Services:
Injection molding training
Education partnership with Central Community College
Course embedding at CCC in Columbus, Nebraska
Provision of RJG
Services in Nebraska
The injection molding company collaborates with Central Community College (CCC) in Columbus, Nebraska to provide injection molding training.
This partnership allows the company to leverage CCC's resources to enhance their workforce's skills and competency in injection molding.
Through this joint effort, the company ensures a well-trained workforce capable of delivering high-quality injection molding services.
Denver Plastics, Nebraska
Company: dpnebraska.com
Services:
Custom plastic products
Creative problem-solving for challenging designs
Product development from concept to completion
Quality assurance and ISO 9001-2015 certification
Supplier partnerships for continuous improvement.
Denver Plastics is a seasoned injection molding company with half a century of experience, specializing in creating custom plastic products that go beyond standard molds.
Leveraging leading technology, the firm transforms ideas from the conceptual stage to finished products, demonstrating its commitment to quality through an ISO 9001-2015 certification.
The company prides itself on delivering superior customer service and establishing partnerships with suppliers for continuous improvement, solidifying its commitment to providing innovative injection molding solutions.
PCE Inc. – HTI Plastics
Company: pce.us.com
Facebook page: Facebook
Services:
Injection mold manufacturing
Design and production of custom thermoplastic injection-molded products
Servicing pharmaceutical, animal health, food packaging, and sporting goods sectors
Continuous improvement of proprietary products
Collaboration with customers for product development
The company, founded in 1985, specializes in injection molding with its roots being in the production of plastic pharmaceutical applicators. It has diversified its product range, offering design and manufacture of custom thermoplastic injection-molded products in sectors such as pharmaceuticals, animal health, and food packaging.
Since its acquisition by PCE in 1995, the company has expanded its manufacturing capabilities, striving for continuous innovation and customer-focused product development.
Commercial Plastics Company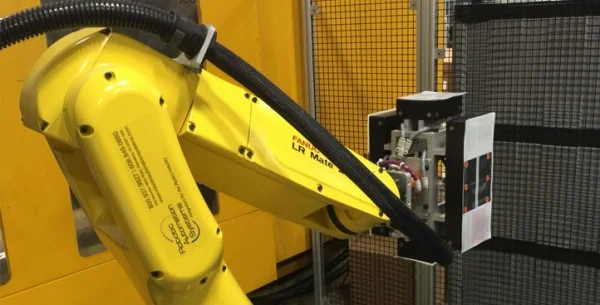 Company: ecommercialplastics.com
Facebook page: Facebook
Services:
Plastic Injection Molding
Large Part Molding
Structural Foam Molding
Automated Assembly & Packaging
Two-shot molding & overmolding
Commercial Plastics is a full-service injection molding company with over 70 years of experience, committed to environmental, social, and governance safety. They offer a wide range of services like large part molding, structural foam molding, post-molding decorating, and more.
The company caters to a variety of industries, manufacturing components and products for over 200 customers across 25 sectors, including aerospace, agriculture, healthcare, and consumer products.
Garner Industries

Company: garnerindustries.com
Facebook page: Facebook
Services:
Contract manufacturing services
Plastic Injection mold parts production
CNC precision manufacturing of metal and plastic parts
Wire EDM parts production
Plastic injection molded parts production fulfilling requirements of the United States government and its military, defense, and aviation industries.
Garner Industries is a contract manufacturing services provider, engaging in the production of parts with advanced metal finishing and precision plastic injection molding equipment. The company has diverse capabilities, including CNC precision manufacturing of metal and plastic parts, wire EDM parts, and plastic injection molded parts.
With an ISO 9001 Certification, they place a strong commitment on quality, producing components that meet strict criteria for various industries, including the U.S. government, military, defense, and aviation.
Guttenberg Industries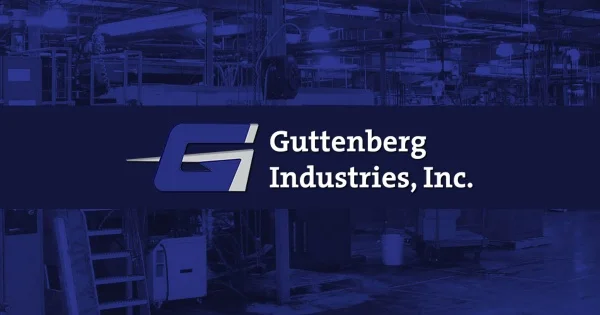 Company: guttenbergindustries.com
Facebook page: Facebook
Services:
High-precision custom plastic injection molding
ISO 9001:2015 and TS 16949 Compliant services
PPAP & APQP for all manufactured parts
Utilization of robotics and automation for high-efficiency production
Design and production of a wide size range of parts, from smaller than an inch to larger than 575 square inches.
Guttenberg Industries is a custom plastic injection molding company that has been functioning since 1974, serving customers regionally and globally.
Based in Northeastern Iowa, the company employs advanced technology and automation for delivering premium quality and value.
Specializing in producing parts, small or large, with their 37 plastic injection molding presses, they also utilize robotics and custom-designed automation for optimized high-efficiency production.
The company prides itself on being ISO 9001:2015 and TS 16949 compliant, employing PPAP & APQP for all parts, and consistently sustaining their business from the Midwest.
BD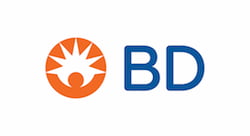 Company: plasticstoday.com
Services:
Plastic injection molding manufacturing
Pre-fillable glass syringe production
Cutting-edge technology and production services
Insulin syringe manufacturing operations
Retaining and retraining associates for plastic molding manufacturing
Medical technology company BD (Becton, Dickinson and Company) plans to invest $60 million to establish a plastic injection molding manufacturing center of excellence in Columbus, NE. The investment will increase the existing facility by 69,000 sq. ft., making it one of the world's largest and most advanced plastic molding plants. BD, one of the highest consumers of molded plastic products, will shift the majority of its molding work, currently done by third-party manufacturers, in-house, manufacturing over 700 billion units annually.
RJG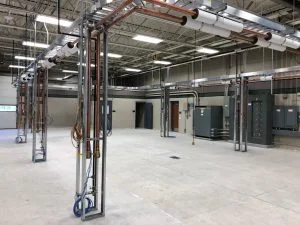 Company: canplastics.com
Facebook page: Facebook
Services:
Injection molding training.
Real-world, hands-on capacity development for injection molding professionals.
Partnership with educational institutions for curriculum integration.
Consulting for injection molding sector.
Provision of award-winning courses in injection molding.
RJG Inc., an injection molding training supplier, has partnered with Nebraska's Central Community College (CCC) to open a new training facility in Grand Island, Nebraska.
The facility, which will incorporate RJG's curriculum into the college's program, aims to provide real-world, hands-on training for injection molding professionals.
Expected to begin operations in 2020, the partnership aims to enhance the injection molding skills of the students and professionals in the region.
The Rodon Group
Company: rodongroup.com
Facebook page: Facebook
Services:
Custom Plastic Injection Molding
Standard Injection Molded Parts Production
High-Volume Production of Intricate Parts
Custom Injection Molding using Varying Materials
Parts Gallery Showcasing Different Products
The injection molding company specializes in high-volume production of intricate parts, achieving cost efficiency per unit. The firm offers a range of materials for custom molding, including Acrylonitrile Butadiene Styrene, low and high-density Polyethylene, Polycarbonate, Polyamide, High Impact Polystyrene, and Polypropylene, each with unique properties to meet various application requirements. The versatility in materials and high production capacity caters to a spectrum of industries, including consumer goods, automotive, and food and beverage.
Majors Plastics Inc
Company: disabledperson.com
Facebook page: Facebook
Services:
Mold swapping to meet different customer requirements
Manufacturing process optimization
Shift supervision and production run support
Directed equipment set-ups, including injection mold installations
Mold preventative maintenance: tear-down, reassembly, and insert changes.
Majors Plastics is an employee-owned plastics molding company offering full-time employment. The company's die setters adjust molds according to customer specifications, focusing on maintaining production quotas and quality throughout the manufacturing line's operation.
With available positions on various shifts, employees' tasks may include equipment set-up, production optimization support, and preventive maintenance tasks including mold disassembly and reassembly.
Triad Fastener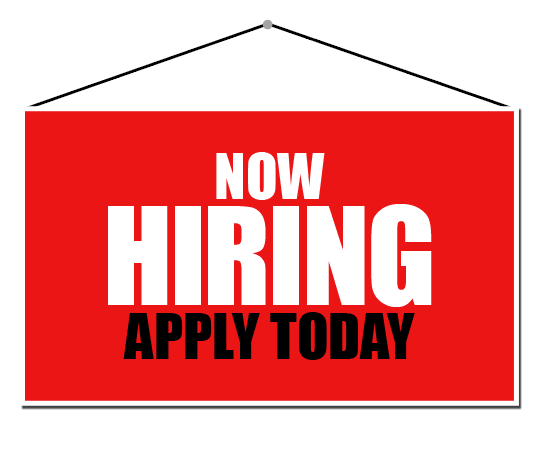 Company: triadfastener.com
Services: Unable to provide a list of services as the provided text does not contain specific information about the services that the Triad Group offers.
The Triad Group is a conglomerate consisting of several companies, specializing in injection molding.
Their products and services include DamGates® and various other molding solutions.
They have been in operation from 2017 to 2020, as per their copyright statement.
Lincoln Plastics
Company: lincoln-plastics.com
Facebook page: Facebook
Services: The text provided does not contain information on the top 5 services offered by this injection molding company.
The company is a certified ISO 9001:2015 injection molding firm.
It maintains an active presence on multiple social media platforms, including Facebook, Twitter, LinkedIn, YouTube, Instagram, and RSS, along with regular newsletters.
RD Tool and Engineering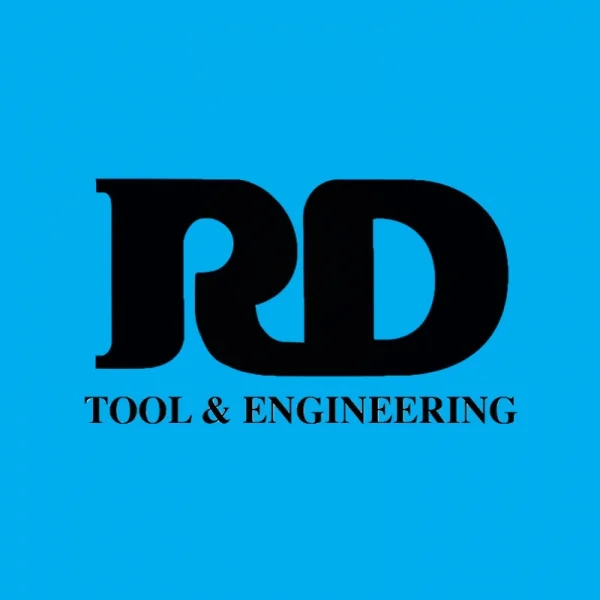 Company: rdtoolusa.com
Contact phone: (254) 535-2419
Facebook page: Facebook
Services:
Manufacturing plastic injection molds
Complete project management for product realization
Product development guidance
Quick-turn prototype tooling
Repair and maintenance of existing molds
RD Tool & Engineering is a U.S-based plastic injection mold manufacturer with origins dating back to the mid-1960s.
They offer comprehensive project management, including product development, prototype tooling, production tooling, and mold maintenance.
Their mission entails producing quality injection molds using advanced knowledge and technology, always aiming to meet and exceed customer expectations.
BD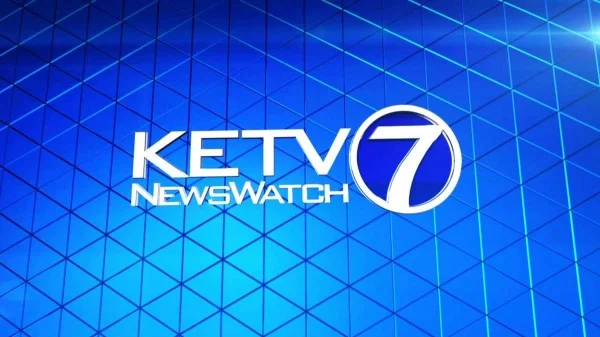 Company: ketv.com
Contact phone: (309) 676-3366
Facebook page: Facebook
Services:
Expansion of manufacturing facilities
Transformation into a flagship plastic injection molding manufacturing facility
Ground-breaking for facility upgrades
Partnership in community and economic growth
On-going investment in company infrastructure.
Becton, Dickinson and Company (BD) is embarking on a $60 million expansion of its Columbus-East facility in Nebraska.
The 69,000-square-foot expansion, expected to be completed by 2021, will transform the facility into BD's flagship plastic injection molding manufacturing plant.
This investment underscores BD's commitment to growing its operations in Nebraska.
Denver Plastics Nebraska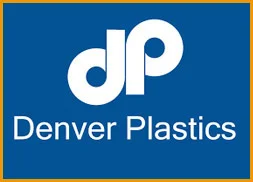 Company: machinerynetwork.com
Contact phone: (502) 317-8542
Facebook page: Facebook
Services:
Injection molding service with various tonnage capacities
Provision of plastic auxiliary equipment
Offers rolling stock machinery
Crane services with different lifting capacities
Tool room equipment.
Located in Wahoo, Nebraska, this injection molding company operates an extensive fleet of injection molders from various manufacturers, including UBE, Mitsubishi, JON WAI, VAN DORN, TOSHIBA, and NISSEI.
The company also has an array of auxiliary equipment like granulators, robots, material dryers, hot runner controls, and more, paired with substantial hoisting and crane capabilities.
In addition to molding services, the company provides quality and tool room equipment, and various miscellaneous items such as air compressors and heavy-duty die flippers.
Aerotek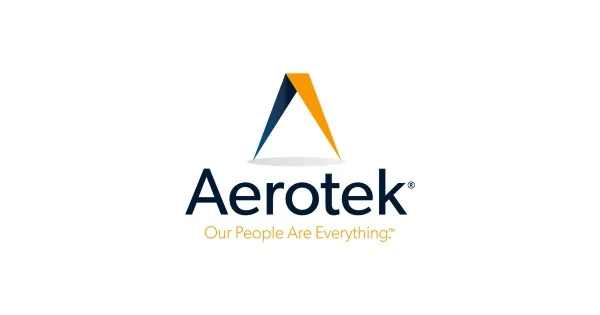 Company: jobs.aerotek.com
Facebook page: Facebook
Services: The text provided does not contain sufficient information to delineate the top five services provided by the injection molding company. The content appears to contain placeholders and possible generic information, such as job opportunities and company contact, but does not specify particular services related to injection molding. Additional information is required for accuracy.
The injection molding company offers employment opportunities in multiple locations. They provide workforce solutions and career perspectives. Their presence is significant in Canada, with multi-lingual options for ease of communication.
Related reading: