Discover the leading plastic injection molding companies in Mississippi, because understanding their unique competencies and services will inform your business decisions and partnerships.
In the heart of the American South, Mississippi's industrious spirit shines through its top-tier plastic injection molding companies. These dynamic entities boost the manufacturing sector with a combination of innovative strategies and unbreakable commitment to quality.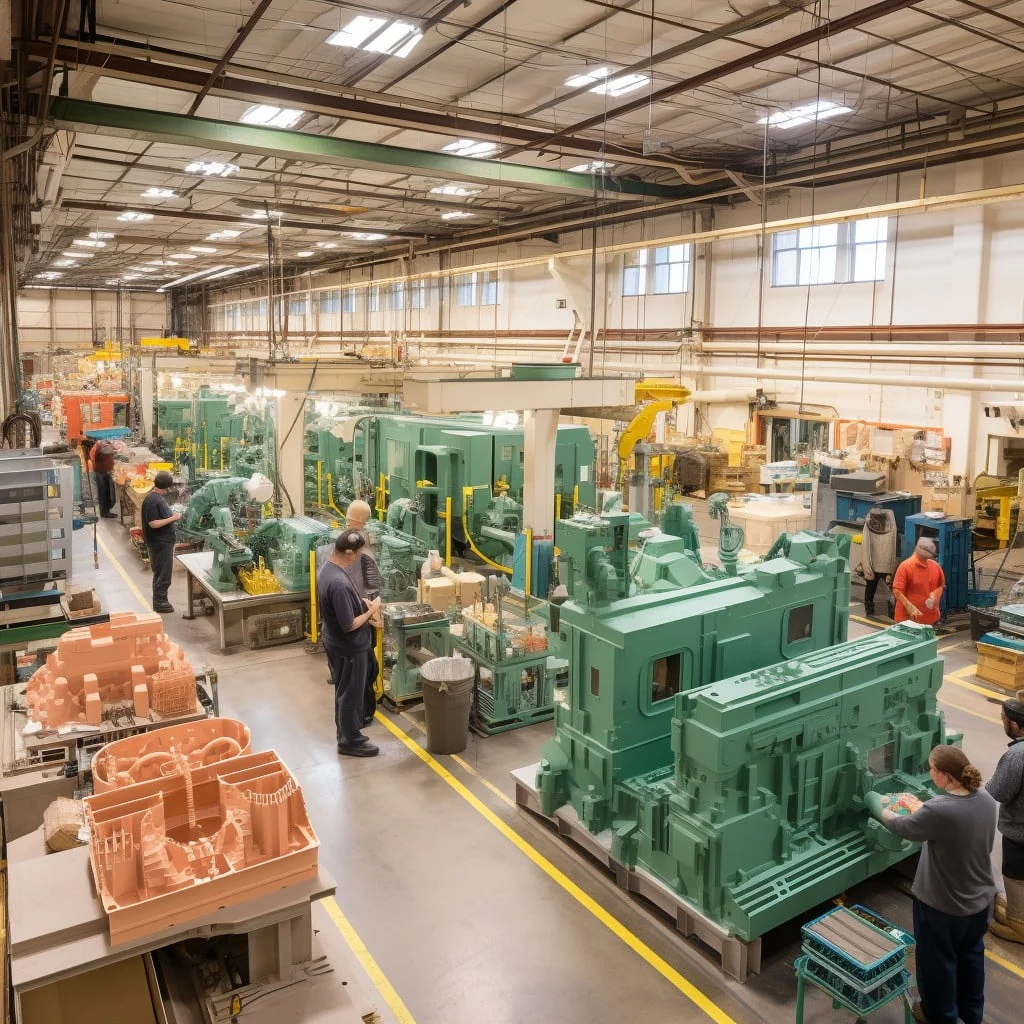 Discover the comprehensive performance and far-reaching influence of these Mississippi-based companies, the unparalleled architects of the industry.
What You Will Learn
United Plastic Molders, Inc
Company: unitedplasticmolders.net
Contact phone: (254) 535-2419
Services:
Injection Molding
Tool & Die Shop
Mold Design & Build
Mold Repair
Prototyping
The company, with operations commencing in 1978, provides services such as injection molding, tool & die design, mold designing and construction, mold repair, prototyping, and UV flatbed printing.
It boasts a prominent clientele list encompassing names including Annapolis Performance, Black & Decker, and Tyson Foods.
The company is located at 105 E. Rankin Street, Jackson, MS 39201 and operates during business hours from Monday through Friday.
Excel Injection Molding
Company: excelinjection.com
Services:
Custom injection molding
Development and manufacturing of plastic component parts and products
Product design and development assistance
Delivery of high quality, service, and on-time delivery
Assistance in product innovation from concept to market across various industries.
Excel Injection Molding, Inc. is a company specializing in custom injection molding, with capabilities to aid in the development and production of various plastic components and products.
The company operates with a customer-focused objective, providing valuable aid in product design and development to give their customers an edge in multiple industries such as electrical, water filtration, and medical, among others.
Exceptional quality, reliable service, timely delivery, and fair pricing set the company apart.
Custom Molding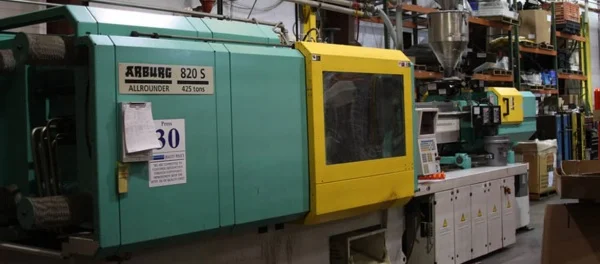 Company: custommolding.com
Services:
High Pressure Plastic Injection Molding
Low Pressure Structural Foam Molding
In-House Design
On-Site Tool Room
ISO 9001 Certified Quality Control
Plastic Industries, an injection molding company based in Tennessee, provides customers across the southeast with custom plastic injection molded products.
The company has high pressure and low pressure structural foam injection molding machines, abilities to handle both large and small production runs, and offers in-house design, engineering, and ISO 9001 certified quality control.
Additional services include warehousing, international tool sourcing, and add-on processes such as hot stamping and sonic welding.
Excel Injection Molding
Company: mma-web.org
Facebook page: Facebook
Services:
Custom injection molding
Operation of injection molding machines
Tool room for mold development
Quality control laboratory with specialized analytical instrumentation
Rapid response to client requests for work
Excel Injection Molding is a custom injection molding company based in Hattiesburg, MS, operating since 1995.
The company has grown from 12 to over 50 employees, with a facility stretching over 45,000 square-foot, housing more than 20 injection molding machines of varying capacities.
It offers a complete tool room for mold development along with a quality control laboratory sporting advanced analytical instruments.
Just A Moment Plastics
Company: manta.com
Services:
Mold Design
Injection Molding
Mold Making
Prototype Development
Mass Production
Excel Injection Molding, Inc. is a Hattiesburg, Mississippi based business, specializing in injection molding. With its location marked at 977 Sullivan Drive, the company is easily accessible to customers. Known for its expertise in the mold-making industry, it operates a contact number of (601) 544-6133 and also has a website for detailed information.
SCP Polymers

Company: scppolymers.com
Services:
Custom injection molding of thermoplastics
Product design support
In-house tooling construction
Sourcing of external tooling
Technical expertise and market trend insight
SCP Polymers is a Booneville, Mississippi-based company offering custom injection molding services. Specializing in thermoplastics, SCP provides technical expertise, quality products, and excellent customer service to clients across the United States and the Far East.
SCP's experienced management team ensures the delivery of comprehensive support for clients' molded components, including product design and in-house or domestically sourced tooling.
Manufactured In Mississippi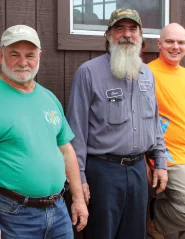 Company: manufacturedinmississippi.com
Facebook page: Facebook
Services:
CAD design
Tool and die work
Injection molding
Mold repairs
Full production and assembly of products
United Plastic Molders, Inc. (UPM), located in downtown Jackson, Mississippi, specializes in custom plastic molding, from initial concept to final product.
UPM's extensive in-house capabilities include CAD design, tool and die creation, die molds construction, injection molding, CNC milling and lathing, as well as full-scale production and assembly of products.
The company's shop boasts advanced machinery capable of atomizing metal to precise shapes and injecting molten plastic under extreme pressure into in-house created molds.
The Rodon Group®
Company: rodongroup.com
Facebook page: Facebook
Services:
Custom Plastic Injection Molding
Standard Parts production
Available Parts Gallery
High-volume, intricate parts manufacturing
Product application suitability analysis with varying materials and surface finishes.
The injection molding company specializes in high-volume, intricate custom plastic parts production for a range of applications, using various materials with different melting points.
These include Acrylonitrile Butadiene Styrene, Polyethylene, Polycarbonate, Polyamide, High Impact Polystyrene, and Polypropylene.
The company's broad material portfolio allows it to serve multiple industries such as consumer goods, automotive, medical, and food and beverage.
United Plastic Molder
Company: genuinems.com
Facebook page: Facebook
Services:
Custom Plastic Molding
Model Sail Boats production
Safer Automatic Wheelchair Lock manufacturing
Chicken Grass production
Chicken Feeders production
The injection molding company specializes in producing a variety of custom plastic molding products, including model sailboats, safer automatic wheelchair locks, chicken grass, and chicken feeders.
Known for its Genuine MS products, the company operates primarily in Mississippi, contributing to the local economy.
Its products are available at multiple locations, including United Plastic Molders situated at 105 E Rankin St, Jackson, MS, USA.
Davies Molding

Company: daviesmolding.com
Facebook page: Facebook
Services:
Insert compression molding
Insert injection molding
Secondary or finishing services (drilling, tapping, set screw assembly, pad printing, hot stamping, branding, engraving, bagging, and sand blasting)
Custom molding capabilities for various industries (including but not limited to oil and gas, automotive, food service equipment, HVAC, lighting, and electrical)
Production of standard knobs, handles and cases.
Davies Molding, based in Carol Stream, Illinois, operates in a 99,000 square foot facility housing 74 various molding machines for thermoset compression, thermoset, and thermoplastic injection. The company, from a small plastic molding business in downtown Chicago, has grown into the world's largest manufacturer of plastic knobs and handles, producing components for a wide range of industries including industrial machinery, power tools, cookware, and medical equipment.
Beyond standard products, Davies Molding also offers custom molding services for sectors like automotive, food service, HVAC, lighting, and electrical.
SKB Cases

Company: skbcases.com
Facebook page: Facebook
Services:
OEM & Custom Services
Product Registration
Support Request
Request a Quote
Warranty
SKB Corporation Inc. is an injection molding company that offers a range of services including Original Equipment Manufacturing (OEM) and custom services. They cater to various industries such as photo & video, industrial & military, music & audio, and sports. The company also provides support requests, product registration, warranty services and operates from its corporate headquarters located in Orange, CA.
LCI Industries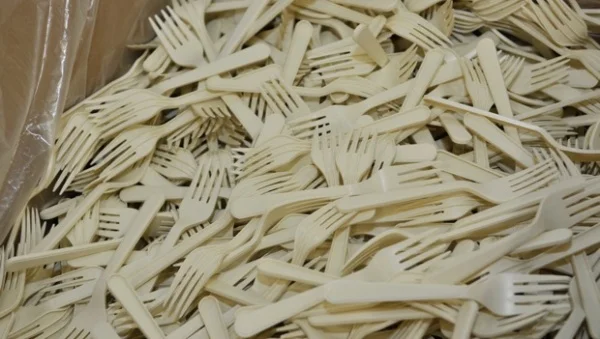 Company: lcindustries.com
Facebook page: Facebook
Services:
Injection molding with over 20 machines
Blow molding with single-head, 126-ounce, up to eight-pound extrusion
Manufacturing of plastic products such as flatware, desk trays, grommets, and dustpans
Vacuum distribution of resins from silos into molding equipment
Assembly of mattresses and packaging
LCI is an injection molding company that produces five million tons of plastic per year in two state-of-the-art facilities. The firm employs a capable workforce of blind and visually impaired individuals to create its own products such as plastic flatware, desk trays, dustpans, as well as injection molding OEM products for major national brands.
With over 20 machines running bio and synthetic resins and a single-head, eight-pound extrusion for blow molding, LCI demonstrates efficiency through vacuum distributing resins from silos directly into molding equipment.
Hansen Plastics

Company: hansenplastics.com
Facebook page: Facebook
Services:
Horizontal Molding
Vertical/Insert Molding
Multi-Material Molding
Climate-Controlled Quality Maintenance
Use of an ERP System for Efficient Operation
Hansen Plastics Corporation offers over 70 injection-molding presses with capacities between 28 to 500 tons. They ensure quality through a climate-controlled environment and expertise in various resins, harnessing an ERP system for optimal efficiency and lean manufacturing principles.
Emphasizing on reducing scrap and labor costs, the corporation uses automation to improve cycle times and invests in durable molds. Additionally, as employee-owners, they employ insert molding, integrating molding and assembly in one operation, enhancing product customization and reducing the need for expensive assembly equipment.
Plaspros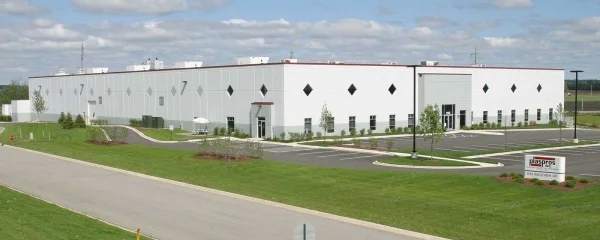 Company: plaspros.com
Facebook page: Facebook
Services:
Turnkey service for complex techniques like two-shot plastic injection molding
Secondary assembly service
Shipping
Warehousing
Provision of powerful manufacturing solutions for efficiency and minimized production times.
Plaspros is a prominent injection molding company with over 50 years in the plastics industry, providing comprehensive services from complex techniques like two-shot plastic injection molding to secondary assembly, shipping, and warehousing.
The company prioritizes quality and customer satisfaction, striving to meet or surpass client expectations and adhere to all safety, regulatory, and quality requisites, while maintaining punctuality.
Relying on lean manufacturing techniques for cost-effectiveness, Plaspros aims to minimize production times and waste, ensuring efficient production and higher quality products at a lower cost.
Excel Injection Molding
Company: crunchbase.com
Services:
Manufacturing of plastic component products
Development of plastic component parts
Offering of support services
Excel Injection Molding is a specialized manufacturer, focusing on the development and production of plastic component products and parts.
They also offer supplementary support services alongside their core operations.
Mississippi Polymer Institute

Company: thepolymerinstitute.com
Facebook page: Facebook
Services:
Workforce development and employee training
Injection molding and extrusion
Specialized composites training
Introduction to 3D printing services
Lean Manufacturing training
The company is an established force in workforce development within the injection molding industry since its inception in 1993.
Its services are multifaceted, encompassing areas like product development, testing, manufacturing troubleshooting, and additive manufacturing.
Their specialized training courses include injection molding and extrusion, specialized composites, 3D printing, and lean manufacturing techniques.
Related reading: