Explore this article because it meticulously lists the top-rated plastic injection molding companies in Michigan, empowering you to make an informed choice.
Nestled in the heartbeat of the Midwest, Michigan is recognized as a key player in the plastics industry, its injection molding companies driving innovation with precision and efficiency.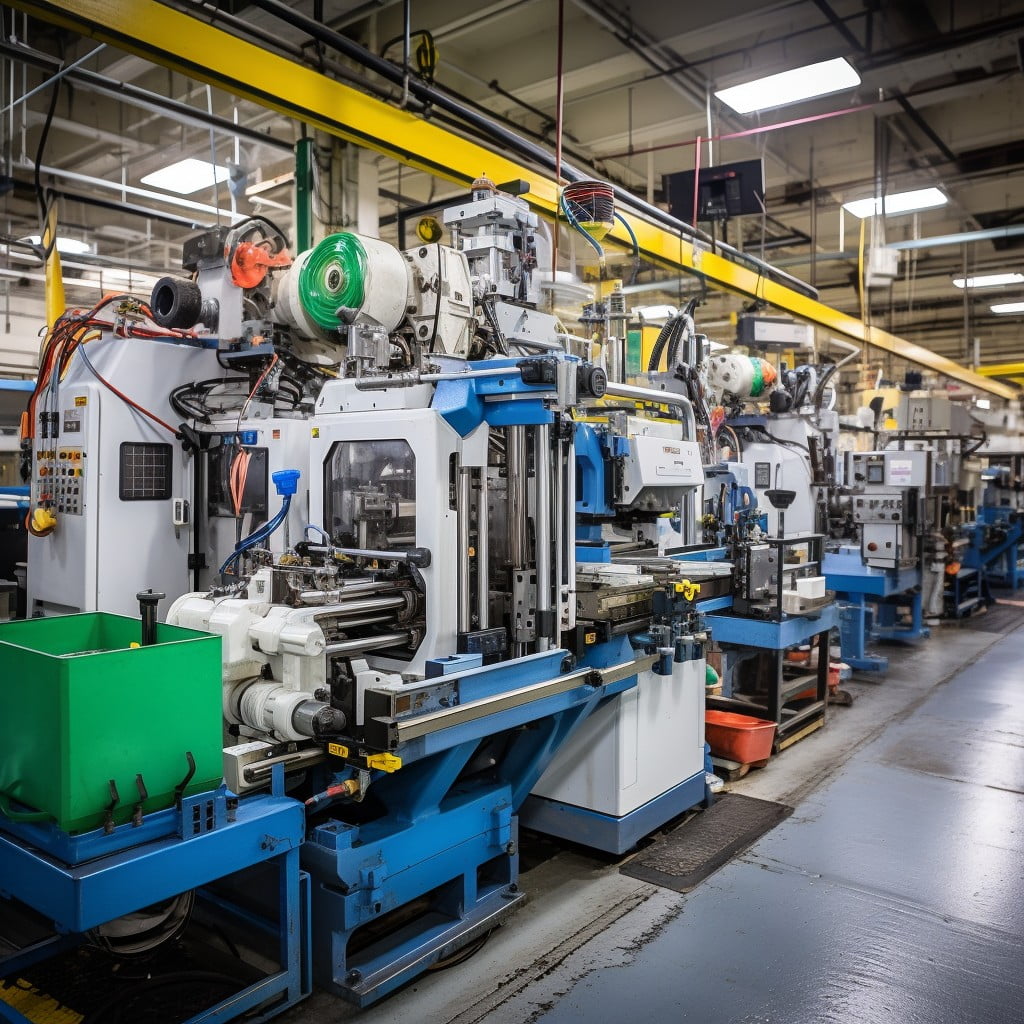 Offering unparalleled quality and customer service, these firms craft solutions in automotive, medical, consumer goods sectors, and more.
Delve into the success stories of these firms, charting Michigan's rise as a hub of injection molding excellence.
What You Will Learn
Sturgis Molded Products
Company: smpco.com
Contact phone: (254) 535-2419
Services:
Two-shot Injection Molding
Class "A" Molding
Insert Overmolding
In-house Offset Printing and Design
High Speed Packaging
The injection molding company boasts of an extensive range of 70 molding presses, with two-shot injection molding presses ranging from 120T to 1100T. With over 50 years of experience, they offer in-house part and tool design, and execute insert overmolding, vibration, ultrasonic and spin welding. Registered as an FDA Class 1 Medical Device Manufacturer, they specialize in high-speed packaging, in-house offset printing, tight tolerance precision, metal to plastic conversion, and offer both in process and offline welding and assembly services.
BMI Corp

Company: bmi-corp.com
Services:
Contract Assembly Services
Plastic Injection Molding
Part Decorating
Engineering Support for Product Development and Manufacture
Support Services for Plastic Parts
BMI Injection Molding & Assembly, located in Chesterfield, Michigan, is a diversified manufacturing support company that specializes in contract assembly services, plastic injection molding, and part decorating.
Certified under ISO/TS 16949:2009, the company primarily serves Tier 1 and 2 automotive suppliers and supports OEM manufacturing processes.
They offer engineering aid for product development and manufacturing, covering stages from conceptualization and prototyping to production and distribution.
Plastic Molding Development
Company: plasticmoldingdevelopment.com
Facebook page: Facebook
Services:
Plastic Injection Molding
Tool & Mold Testing
Injection Tryout Testing
Short-Run Production
Customer Assistance
Founded in 1985, this injection molding company primarily provides services to the automotive industry. They're distinguished by their quick turnarounds, high-quality results, and customer-focused atmosphere, using efficient, modern machinery for plastic injection molding, tool and mold testing, and injection tryout testing.
Notably, they also cater to short-run production needs.
Hilco Technologies
Company: hilcotech.com
Services:
IATF 16949 Certification
Aerospace AS9100 P1 Certification
ISO-9001:2015 Certification
MedAccred for Plastics Certification
Providing materials such as Supplier Manuals and Brochures
Hilco Technologies is a certified IATF 16949, Aerospace AS9100 P1, ISO-9001:2015, and MedAccred for Plastics injection molding company with extensive experience dating back to 1947.
The company provides advanced technical support to clients seeking professional manufacturing services, bolstered by their series of relevant certifications and extensive range of materials.
For convenience, Hilco Technologies facilitates direct connections with its representatives via contact forms and quotes request.
PTI
Company: teampti.com
Contact phone: (586) 263-5100
Facebook page: Facebook
Services:
Plastic Injection Molding
Low Volume Molding
Cleanroom Molding
High Temperature Molding
Mold Design and Additive Manufacturing
The company is an extensive provider in the field of plastic injection molding, offering an array of services including prototype creation, low volume molding, insert molding, overmolding, cleanroom molding, scientific and high temperature molding. It employs advanced technology for its tooling processes, and offers design and engineering services, including mold design and additive manufacturing. The company serves numerous industries such as medical, defense, aerospace, and consumer markets, whilst extending its operations to secondary assemblies like plastic joining, pad printing, and laser marking.
Champion Plastics, Inc
Company: championplastics.net
Contact phone: (620) 333-3333
Services:
Engineering collaboration in design process
Injection molding using scientific principles
Production of precision functional plastics between 85t and 300t
Offering assembly services
Provision of secondary processes.
The injection molding company operates a 25,000 sq. foot "Focused Factory", offering extensive hands-on customer engineering and support. They specialize in producing precision functional plastics between 85t and 300t using scientific molding principles.
In addition to molding, the company provides value-added assembly services along with various secondary processes.
Midwest Plastic Engineering, Inc
Company: midwestplastic.com
Facebook page: Facebook
Services:
Custom Injection Molding
Assembly & Cleanliness Testing
Tooling & Machining
Quality Assurance
In-house assembly and tooling work service
Midwest Plastic Engineering, Inc., a small, family-operated business in Sturgis, Michigan, offers custom injection molding services. Among its numerous resources are a team servicing diverse markets, 31 injection presses, and an in-house assembly and tooling department. The company holds an ISO 9001:2015 certification, certifying its standard quality management procedures.
Bermar Associates
Company: bermarassociates.com
Contact phone: (800) 394-2460
Services:
Provides plastic injection molding services with shot sizes ranging from 4 to 42 ounces
Can handle molds measuring from 16×16 inches up to 28×24 inches between tie bars
Has molding capacities ranging from 110 tons to 400 tons
Manufactures from one-off prototypes to large production runs up to 100,000 parts
Capable of producing up to 12 cavities in one molding cycle
Bermar Associates, Inc. is a plastic injection molding service provider, handling shot sizes from 4 to 42 ounces and mold sizes from 16×16 inches to 28×24 inches between tie bars.
The company's advanced machinery has molding capacities ranging from 110 to 400 tons, suitable for both one-off prototyping and large manufacturing runs up to 100,000 parts with an exceptional precision tolerance of (+/-) 0.005 of an inch.
Catering to various industries including consumer goods, automotive, and electronic, the firm offers ISO compliant thermoplastic injection molding with the capability to produce up to 12 cavities in a single molding cycle.
West Michigan Molding Inc

Company: crainsgrandrapids.com
Facebook page: Facebook
Services: The information required to make a list of top 5 services this injection molding company provides is unavailable in the provided text.
The Grand Haven plastic injection molding manufacturer is set to cease operations due to financial difficulties brought about by the COVID-19 pandemic.
More than 130 workers will be laid off next week as a result of this shutdown.
MRC Manufacturing
Company: mrcmanufacturing.com
Contact phone: (800) 521-1556
Services:
Prototype to high volume production of molded parts
Lean manufacturing to reduce costs and lead times
Production of dimensionally stable, tough, and wear-resistant parts
Reaction Injection Molding (RIM), Reinforced RIM (RRIM), & Insert Molding
Polyurethane, TPO, TPU, ABS, Polypropylene, Nylon Molding with high clamping force and large shot size.
The company provides comprehensive and cost-effective injection molding services, from concept to completion, with a focus on efficiency in work processes and cost savings for customers.
They have versatile capabilities that include Reaction Injection Molding, thermoset, polyurethane, ABS, and polypropylene with a clamping force of up to 4,000 tons.
Products produced are dimensionally stable, physically tough, and wear-resistant, with a capacity for molding large components and multi-component assemblies.
Universal Products
Company: upimi.com
Contact phone: (254) 535-2419
Services:
Custom molding
Tooling for partners worldwide
Integrated assembly
Management of Class-A decorative products and assemblies
Turn-key management services for post mold finishing needs.
Universal Products is a long-standing institution in the plastic injection industry, offering custom molding services with press capacities between 33 and 850 tons.
Besides molding, they provide tooling services to international partners, take on assembly tasks, apply post-molding decorative finishes and manage turnkey services for post-mold needs.
Their services span across various industries including automotive, appliance, furniture, marine, RVs, medical, and food and beverage.
West Michigan Molding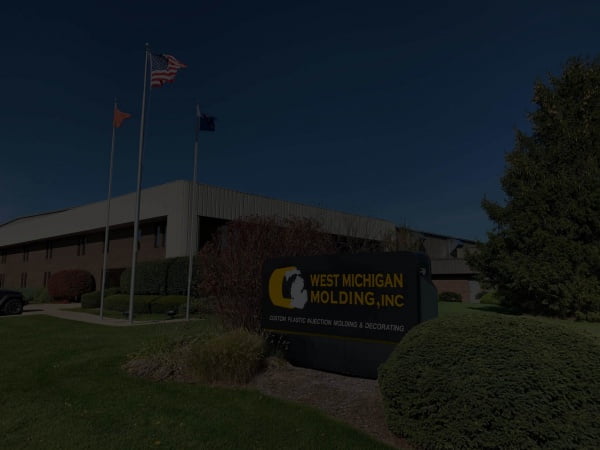 Company: wmmolding.com
Facebook page: Facebook
Services: Unable to provide the requested list. The original text does not include any specific information about the injection molding company's services.
The injection molding company is acclaimed in the manufacturing sector, holding both awards and certificates that attest to its standing. Recognized as an excellent workplace, the company's capabilities are comprehensive and well-regarded in the industry.
Contactable through various channels, the company emphasizes communication and accessibility to its clients and potential employees.
H&L Advantage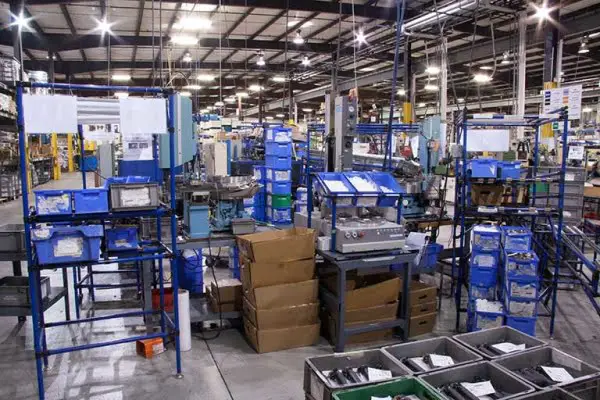 Company: hladvantage.com
Services:
Plastic injection molding
Utilization of the latest advances in plastics technology
Lean manufacturing and efficient work cell assembly
Adherence to ISO 9001:2015 certification standards
Offering services from design and tooling to production, packaging, and assembly.
H&L Advantage is a small Michigan-based manufacturer specializing in plastic injection molding. They leverage the latest plastic technologies while adhering to ISO 9001:2015 certification standards to deliver high-quality and consistent products.
In addition to manufacturing, their services extend from design and tooling to production, packaging, and assembly.
Flight Mold & Engineering Inc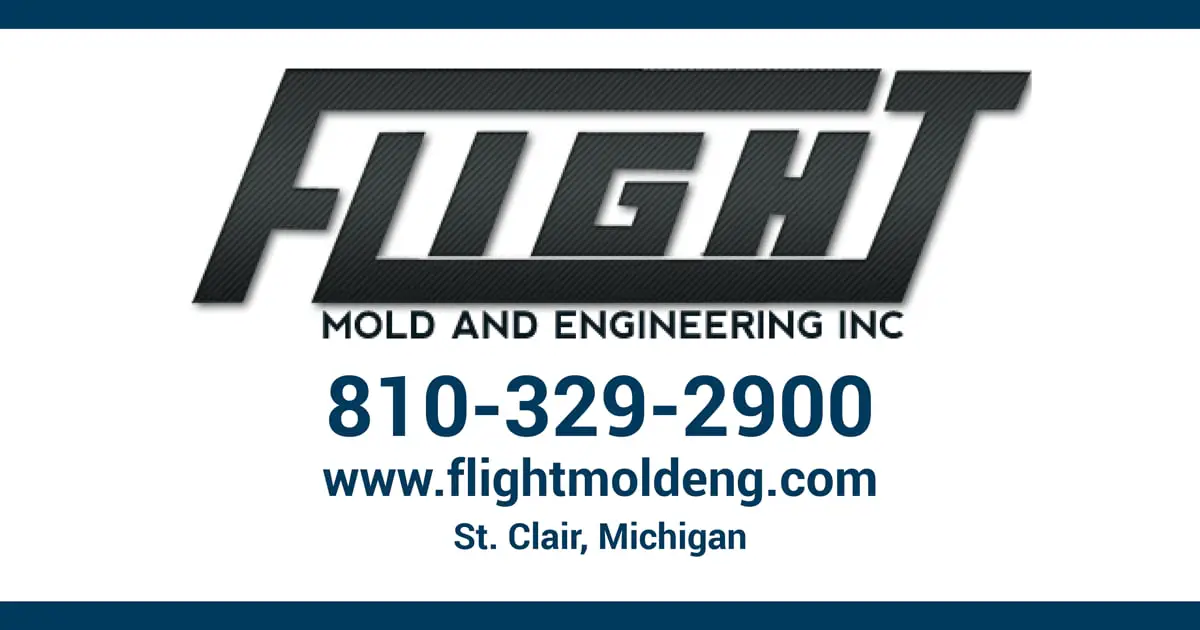 Company: flightmoldeng.com
Contact phone: (810) 329-2900
Services:
• Injection Molding
• Tooling
• Automotive Industry Services
• Electrical/Telecommunication Industry Services
• Medical Sector Services
Located in St. Clair, Michigan, the injection molding company has over 30 years of experience providing tooling design and injection molding manufacturing. They serve various industries including automotive, electrical/telecommunication, medical, industrial market, and consumer market.
Their operations are driven by a strong commitment to customer satisfaction.
Action Molding

Company: actionmolding.com
Contact phone: (616) 570-0625
Facebook page: Facebook
Services:
Expedited Delivery
Automation and Robotics
Customer Delight
High Quality Products
Manufacturing and Quality Control Services
The company leverages cutting-edge technologies to manufacture high-quality, locally crafted products. With over 40 years of experience, they offer specialized services to various sectors including horticulture, appliances, and consumer goods, with a focus on injection molding.
They ensure customer satisfaction with unmatched quality and deliver the majority of orders within a 30-day window. Their flagship services include expedited delivery, automation and robotics, and customer delight through continuous expansion of their product range based on customer feedback. The company guarantees superior quality products and services that exceed expectations.
Chippewa Plastic
Company: chippewaplastics.com
Contact phone: (231) 734-5517
Services:
Manufacture of Injection Molded parts with supporting tool room
Creation of premium quality Plastic Molded components for various sectors
Prototype and Production Injection molded parts up to 1000T
Plastic over-molding, gas assist molding, ultrasonic welding, and plastic assemblies
Engineering services with CAD/CAM & Tool Room Facilities
Established in 1996, Chippewa Plastics is a Michigan-based company specializing in the manufacture of injection molded parts, servicing a range of sectors including automotive, defense, furniture, and consumer goods.
The company boasts an in-house tool room for maintaining and creating new injection molds, along with modernized equipment facilities featuring 24 molding machines and an over 90,000 square feet working space.
The revised management since 2012 has driven a 4-fold growth in revenue, increasing customer satisfaction, and led the company to achieve ISO 9001-2008/ TS 16949 certification.
Primera Plastics
Company: primera-inc.com
Facebook page: Facebook
Services:
Understanding client requirements
Evaluating client needs
Developing a customized plan
Providing injection molding parts
Offering best-in-class polymers at competitive prices
Primera Plastics is a precision-driven injection molding company offering highly collaborative services. With a team of RJG-certified engineers and technicians, Primera consistently provides reliable molding components through result-based processes.
They focus on offering customized plans with high-quality, cost-effective polymers to meet the unique needs of their clients.
Diversified Engineering & Plastics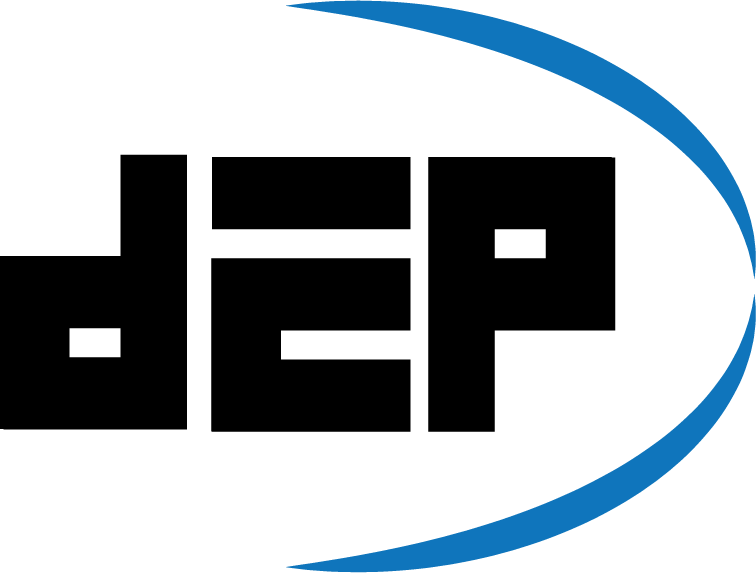 Company: deplastics.com
Facebook page: Facebook
Services:
Engineering design services for complex ideas
Insert molding
Over molding
Tight tolerance capabilities
Two-Shot capabilities
The injection molding company specializes in engineering complex designs for value enhancement. With capabilities including insert molding, over molding, tight tolerance, and 2 shot capabilities, the company simplifies the supply chain, reduces lead time and cost.
Serving various markets, the company ensures home, industrial, electronics, defense, and aerospace sectors benefit from their plastic injection molding solutions.
Global Design & Development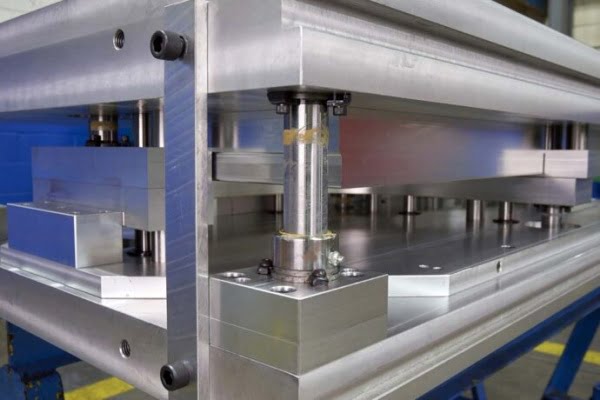 Company: globaltoolings.com
Contact phone: (586) 961-6454
Services:
Injection molds, prototypes, and production
Importing of production injection molds and molded parts from overseas
In-mold decorate trim for automobile dashboards
Vacuum form tolling, automated trim dies, and program management
Mold repair, spotting and benching.
Global Design is recognized for its expertise in injection molds, prototypes, and production, specializing in creating high-quality plastic injection molds for various industries.
The company's advanced facility houses multiple machines and equipment facilitating diverse molding and tooling processes.
Apart from local operations, Global Design imports production injection molds and molded parts, servicing varied applications including automobile dashboards, defense, aerospace, automotive, medical, and consumer products.
RJG, Inc
Company: rjginc.com
Facebook page: Facebook
Services:
Hands-on practical training on injection molding and DECOUPLED MOLDING® processes
Review and understanding of different material types and their characteristics
Basic procedural training for achieving consistent component quality
Introduction to machine construction and process parameter selection
Training on concepts of component dimensional control
This company offers a four-day course designed for technical and non-technical personnel involved with the production of thermoplastic injection molded components. The course incorporates hands-on, practical applications and covers principles of injection molding, DECOUPLED MOLDING® processes, and various other relevant topics.
An online version of the course is also available.
VJ Sales Inc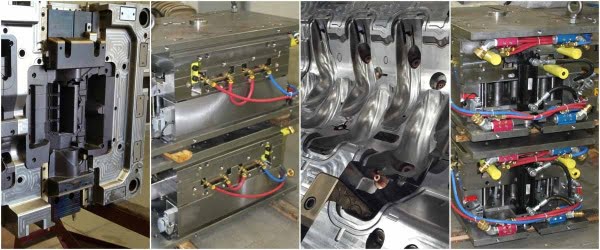 Company: vjsalesinc.com
Contact phone: (248) 767-3466
Services:
Concept development
Design creation
Manufacturing process
Testing services
Quality checks and delivery
The company specializes in custom mold making and manufacturing, utilizing processes such as milling, heat-treating, grinding, fine shaping, and polishing to create precision molds.
Their operation is comprehensive, covering initial concept design to final delivery, including manufacturing, testing, quality checks, and delivery.
With an emphasis on customer satisfaction, quality, timely delivery, and lower manufacturing costs, the firm claims to have helped numerous businesses reduce manufacturing costs by up to 40%.
Imlay City Molded Products
Company: imlaycitymolded.com
Facebook page: Facebook
Services:
Injection molding
Plastic assembly
Mold design services
Part engineering
Flow analysis
Imlay City Molded Products is an injection molding company established in 2000 that offers mold design services, plastic assembly, and injection molding. They emphasize on their work quality, timeliness, and successful project completion.
In addition, they collaborate with various tool shops and engineering houses for comprehensive mold designing and building, part engineering, and flow analysis services.
The company's vision and mission underscore their commitment to ethical business practices, continuous improvement, customer satisfaction, delivering high-quality products on time, and offering consistent long-term value.
Their quality principle advocates for exceeding expectations.
Gemini Group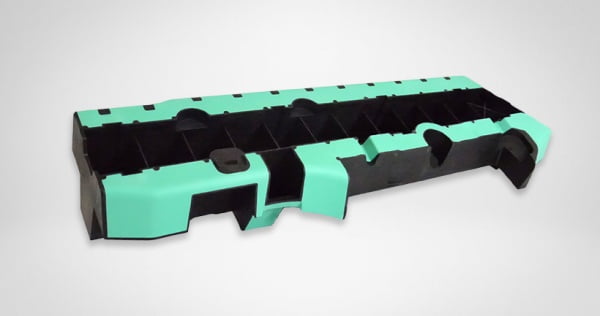 Company: geminigroup.net
Contact phone: (651) 306-5563
Facebook page: Facebook
Services:
Automotive Interior Trim Products Manufacturing
Compression Molding Services
Material Testing Laboratory Services
Extrusion Blow Molding Services
Two-Shot / Multi-Shot Injection Molding Services
The described company is a diversified injection molding operation based in Bad Axe, Michigan that specializes in automotive, medical, consumer, and appliance industries. The range of their services includes two-shot and multi-shot molding, extrusion blow molding, in-house tooling design and build, in-process testing, and more, along with various product offerings such as truck cargo boxes, air intake assemblies, and HVAC ducts. They underscore their capabilities with available on-site FEA engineers and a wide selection of materials.
Nova Stevensville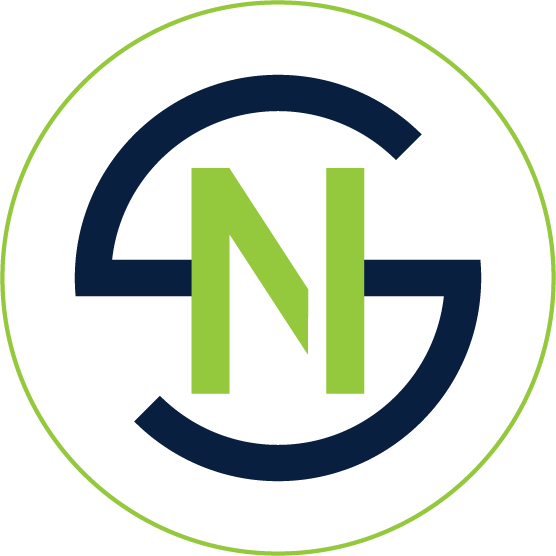 Company: novastevensville.com
Services:
Production of plastic molded components
Custom injection molding services
Secondary value-add manufacturing processes
Client-centric communication and collaboration
Full-service, art-to-part capabilities.
Nova is a globally recognized manufacturer of plastic molded components, serving automotive and non-automotive industries. Boasting minimal overhead costs and low-cost operations, they hold a competitive stance in creating custom injection molding and additional value-augmenting processes.
Currently housing one vertical and 26 horizontal injection molding machines, Nova has capacity for expansion and is committed to addressing client needs through cost-effective solutions, strategic partnerships, and full-service offerings from conceptual design to final part production.
Mohr Engineering
Company: mohrengineering.biz
Contact phone: (810) 227-4598
Services:
Plastic injection molding
Assembly of injection molded plastic components
Sonic welding
Vibration welding
Brazing and MIG welding for metal assemblies
MOHR Engineering is a globally established, minority-owned company specializing in plastic injection molding since 1988.
The company proffers high-quality, competitively priced, plastic injection molded components and assemblies, bolstered by intense teamwork among management, workers, and customers.
Additionally, MOHR Engineering extends its services to include metal and plastic assemblies, offering additional capabilities such as sonic welding, vibration welding, insert molding, riveting, brazing, and MIG welding.
EFI Custom Injection Molding

Company: ptmim.org
Contact phone: (248) 577-1441
Facebook page: Facebook
Services:
High quality injection molding production
Automotive part manufacturing
Tooling
Prototyping
"Under one roof" product development from concept to completion
EFI Custom Injection Molding, located in Troy, Michigan, has been crafting high-quality injection molded parts since 1976. The company serves a diverse clientele ranging from automotive to medical and general industrial sectors.
Known for its comprehensive offerings – including tooling, prototyping, and production – the company operates an end-to-end process under one roof. It is a TS-161949 certified entity and a woman-owned business.
Related reading: