Explore this article because it enumerates the best plastic injection molding companies in Massachusetts, handpicked for their exceptional quality, delivery, and customer service.
In the bustling industrial landscape of Massachusetts, a multitude of plastic injection molding companies thrive, showcasing innovation and competitiveness. Navigate through the captivating world of these firms in the Bay State, where precision meets productivity, and quality rules supreme.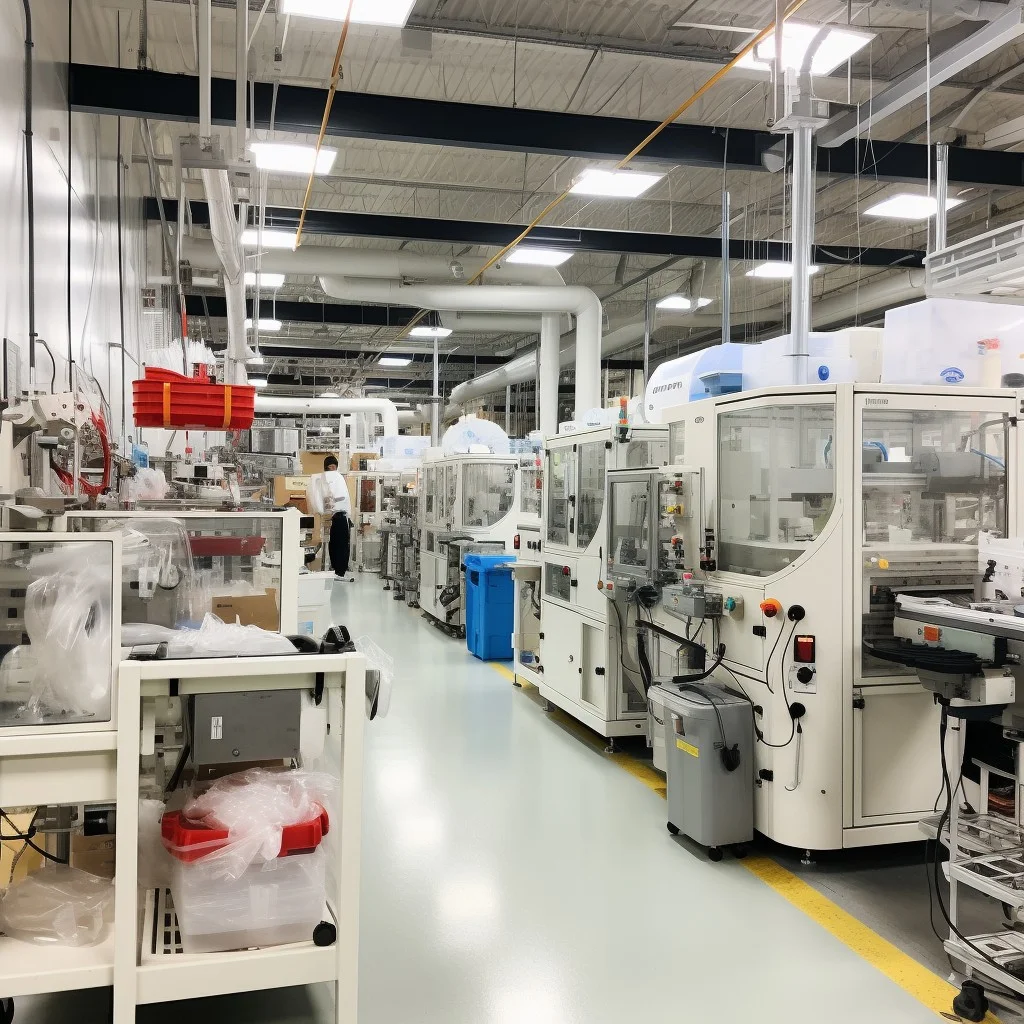 Dive into intricacies of their operations, their contributions to the economy, and their relentless pursuit of volumetric precision in the parts they mold. Embrace this exploration of leading-edge techniques and material choices that set these Massachusetts-based companies apart.
Each paragraph unfolds new insights into their processes, the challenges they tackle, and the myriad industries they serve – from healthcare to automotive and even aerospace. Join us on this exciting exploration.
What You Will Learn
BMP Medical
Company: bmpmedical.com
Services:
Custom OEM injection molded medical devices
Design consultation and engineering
Tooling, mold development, process automation
Manufacturing, assembly, and packaging in Class 8 cleanroom
Quality and regulatory requirements assurance throughout product life-cycle
BMP Medical is an FDA Registered and ISO 13485 certified company, specializing in custom OEM injection molding for medical devices.
The company offers a wide range of services, including design consultation, tooling, mold development, and assembly, all conducted within their 80,000 sq. ft. Class 8 cleanroom facility located in Sterling, Massachusetts.
With over 40 years in the business, BMP Medical is dedicated to meeting all quality and regulatory requirements throughout the product lifecycle.
Spectrum Plastics Group
Company: spectrumplastics.com
Contact phone: (413) 442-1414
Services:
Precision injection molding
Custom tooling services for thermoplastic and silicone components
Bioresorbable and biocomposite material injection molding
Bioabsorbable material handling and molding
Assembly & Packaging
Located in Pittsfield, Massachusetts, the injection molding facility is a division of Spectrum Plastics, specializing in high-performance plastic and silicone component injection molding. It boasts a 45,000 square-foot space including a 10,000 square-foot tool room and a 4,500 square-foot Class 8 clean room.
Key services include custom tooling, bioresorbable and biocomposite material molding with an ISO 13485:2016 certification. It caters to medical, orthopedics, sports medicine, and surgical instrumentation markets using various molding methods such as injection molding, insert molding, overmolding, two-shot molding, gear molding, and provides assembly and packaging services.
Mack Molding
Company: mack.com
Facebook page: Facebook
Services:
Design/Development
Prototyping
Plastic Injection Molding
Finishing
Sheet Metal
The company is an injection molding operation with a diverse range of clamp tonnage capabilities, from 28 to 230 tons. They accommodate various shot sizes starting as low as .9 oz to as high as 30 oz.
The company offers comprehensive services including design, development, prototyping, plastic injection molding, finishing, sheet metal fabrication, machining, and contract manufacturing. It caters to a broad spectrum of sectors including medical, industrial, transportation, energy, computing, and consumer industries.
Micron Solutions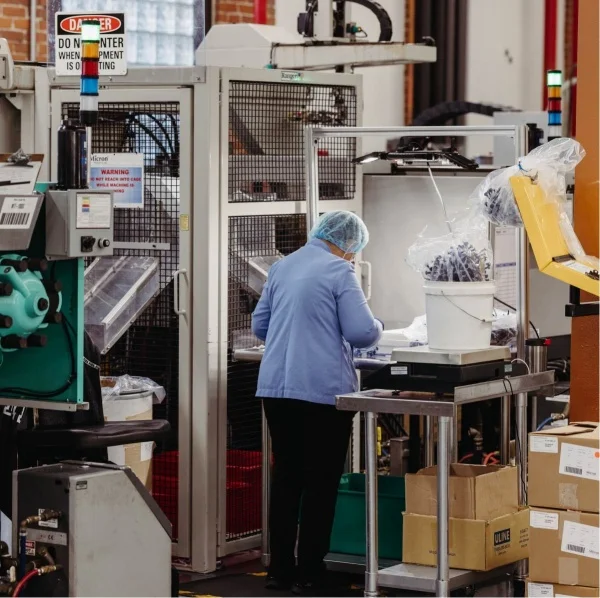 Company: micronsolutions.com
Facebook page: Facebook
Services:
High volume injection molding projects across varying part sizes
Multishot, insert molding, and over molding with methods like rotary platen and core, robotic transfer, and manual transfer
Stack molds and high cavitation tools with tight tolerances
Integrated automation and vision inspection systems on molding presses
Rapid turnaround prototype support and in-house tooling
The injection molding company operates a large-scale, efficient facility with over 35 injection machines, capable of undertaking high volume projects around the clock. Its capabilities include running complex projects, utilizing a wide range of methods such as multi-shot, insert molding, over molding, and implementing in-mold pressure sensing, optical inspection, and automation. The company excels at using both conventional thermoplastic materials and engineered resins, accomplishing meticulous tolerance in high cavitation tools, offering rapid prototype support, and providing an environmentally-controlled manufacturing process.
Lee Plastics, Inc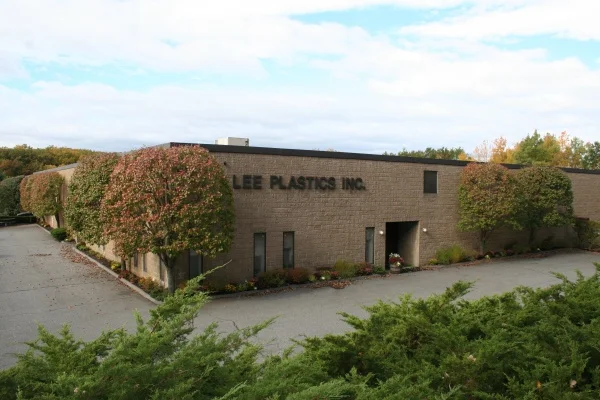 Company: leeplastics.com
Facebook page: Facebook
Services:
Custom Injection Molding
Mold Flow Analysis
Value-Adding Processes
Engineering Support
Quality Assurance
Lee Plastics, Inc. is an expert injection molding company providing services including custom molding, engineering support, and quality assurance. They uphold reliable hourly quality checks on all their projects and seek constant improvement on the efficiency of their production through innovative engineering principles. Their commitment to punctual service delivery and the vast experience in the field ensure customer satisfaction.
MarLee Texen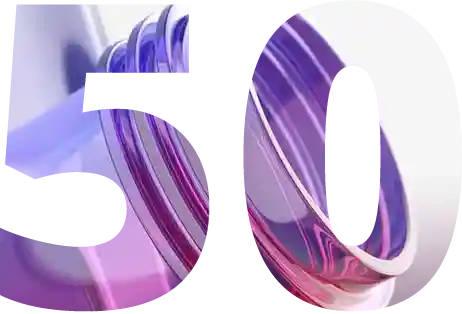 Company: marlee-texen.com
Contact phone: (857) 142-8571
Facebook page: Facebook
Services:
Comprehensive injection molding services
Custom injection and custom plastic injection molding
Superior quality control in the injection molding process
Wide material compatibility with advanced techniques like overmolding
Initial design consultation, material selection, prototyping, production, and post-processing.
This injection molding company sets industry standards, offering comprehensive services and utilizing cutting-edge technology for precise, high-quality projects. As an automotive injection molding specialist, it provides custom molding using various plastic resins, consistently delivering parts customized to specific client needs.
With rigorous inspections at each step, the firm ensures superior quality control, and demonstrates wide material compatibility, employing advanced overmolding techniques for optimal product characteristics.
Lee Plastics, Inc
Company: leeplastics.com
Facebook page: Facebook
Services:
Reliable and experienced plastic component supply
Round-the-clock project support and delivery schedule adherence
High quality, repeat manufacture of plastic parts
Competitive pricing over long-term customer relationships
Quick turnarounds from tooling decision to job completion with potential for expedited service
Lee Plastics Inc. is a seasoned and reliable provider of molded plastic components, emphasizing not only the quality of products but also the timeliness of delivery schedules.
They possess a suite of injection molding machines used for rapid project turnover and can expedite production according to clients' demands.
Their continued client satisfaction is founded on consistent high-quality output and competitive pricing.
Omega Plastics, Inc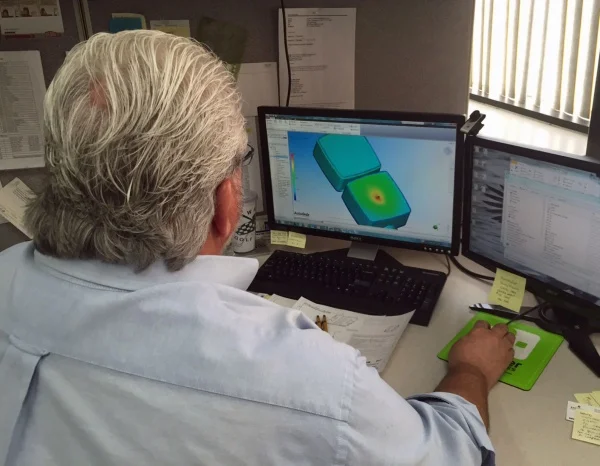 Company: opinc.com
Contact phone: (916) 692-0892
Services:
Custom injection mold development
Material selection
Injection molding process quality assurance
Production of plastic medical products
Plastic part mockup and mold design
The referenced injection molding company specializes in creating custom molds for businesses, offering expert guidance in mold design and material selection. It provides services that adhere to stringent standards, mandatory for industries like healthcare, where injection molds are used for manufacturing critical medical devices.
By offering a meticulous blend of professional expertise and industry experience, the company assures compliance with the quality expectations and regulatory requirements for each project.
Retlaw Industries Inc
Company: retlawindustries.com
Contact phone: (888) 412-9188
Services:
Custom Plastics Design & Engineering
Tooling
Molding
Assembly
Prototyping
Retlaw Industries is a provider of thermoplastic components based in the Midwest, serving various industries within Massachusetts and across the United States.
They offer a wide range of services such as custom plastic design, engineering, tooling, molding, assembly, and prototyping.
Their production involves the use of numerous types of plastics and caters to diverse sectors including automation, fitness, construction, and food production.
Mack Prototype, Inc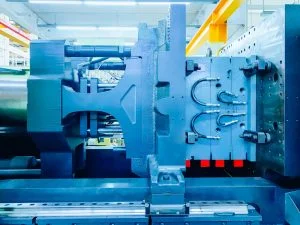 Company: mackprototype.com
Facebook page: Facebook
Services:
Low-volume plastic injection molding
Manufacturing of complex small and medium-sized parts
Production for medical, industrial, defense, and consumer markets
Production of components from standard and specialty thermoplastics
Selection from custom colors and textures
Mack Prototype, based in Gardner, MA, specializes in low-volume production of complex, small- to medium-sized plastic parts via injection molding.
Their services, targeting various sectors like medical, industrial, defense, and consumer markets, are preferred for flexibility in material usage, high-quality, cost-effectiveness, rapidity, and aesthetic customization opportunities.
The company serves clients located in West Springfield Town, Massachusetts amongst other areas.
Ace Molding, Inc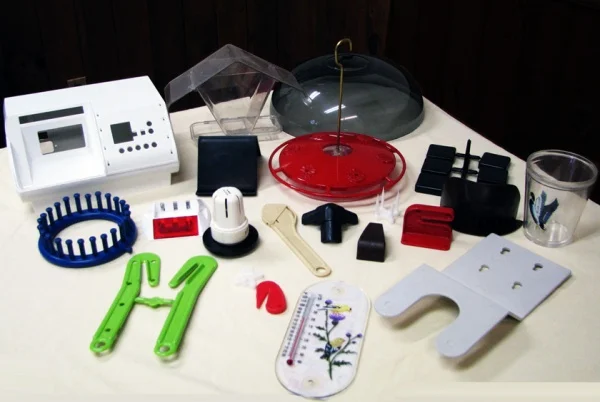 Company: acemoldinginc.com
Contact phone: (413) 267-4875
Services:
Full turnkey production of high-quality custom plastic injection molded products.
On-time delivery of products.
Tooling for the injection molding process.
Assembly of injection molded products.
Adherence to regulatory requirements.
Ace Molding, a family-owned company based in Central Massachusetts, specializes in custom plastic injection molding and manufacturing. With over 50 years of experience, they prioritize customer service and on-time delivery of high-quality American-made plastic products.
They manage all aspects of the process from tooling and injection molding to assembly and delivery, aligning their success with the success of their clients.
Northeast Plastics, Inc
Company: neplastics.com
Contact phone: (781) 245-5512
The injection molding company, located at 5 Del Carmine St., Wakefield, MA 01880, offers specialized services focusing on diverse markets. They present substantial capabilities powered by skilled engineering. They provide compelling reasons for being the preferred choice in their industry.
Hi-Tech Mold & Tool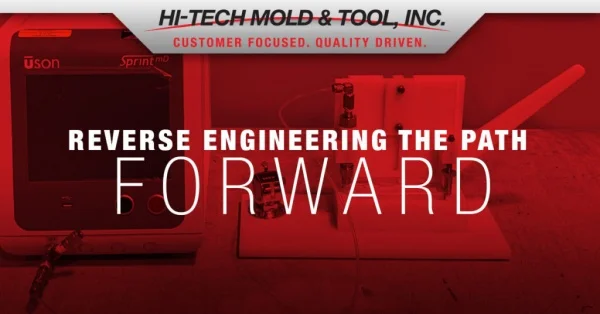 Company: hitechmoldtool.com
Services:
Mold builds, molding, and post molding/machining operations
High-temperature injection molding for metal substitution
Reverse engineering for complex medical manufacturing
Evaluation of 3D Models and 2D Prints for part design optimization
Machining of thermoplastic components for the aerospace industry
Founded over 30 years ago by Bill Kristensen Sr., Hi-Tech is a full-service injection molding company specializing in mold builds, molding, machining, and post-molding operations.
The company possesses unique manufacturing procedures for high-temperature molding and is renowned as a cost-effective substitute for metals.
It is proficient in advanced thermoplastic materials and offers services in reverse engineering, IT support, EMI/RFI shielding, part and mold design, and thermoplastic machining.
EPTAM Precision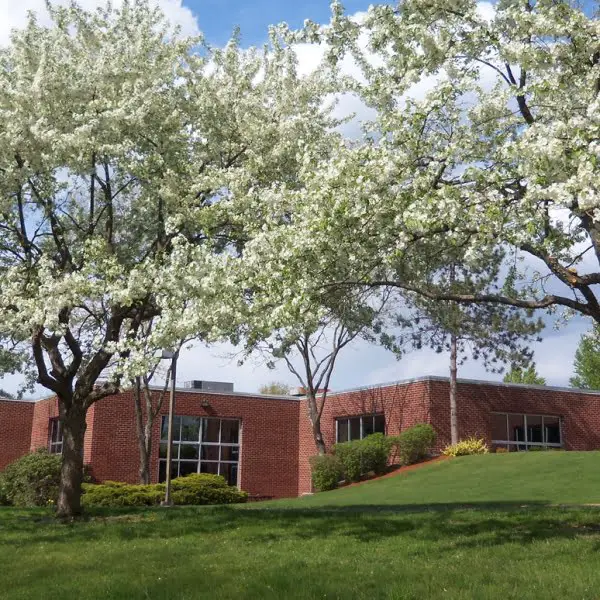 Company: eptam.com
Facebook page: Facebook
Services:
Vertically integrated injection molding solutions
Rapid prototyping
Tool development
Production molding
Micro-molding, multi-material, and insert molding
EPTAM Molding MA is a comprehensive injection molding solutions partner with proficiency in consumer product, healthcare, and defense industries. Specializing in every stage of the product life cycle, they provide rapid prototyping, tool development, product validation, production molding, and automated secondary maneuvers.
With over 50 years of experience, EPTAM caters to manufacturers' needs by offering progressive solutions such as micro-molding, multi-material, and insert molding, with proven track of punctual and superior product delivery.
Universal Plastics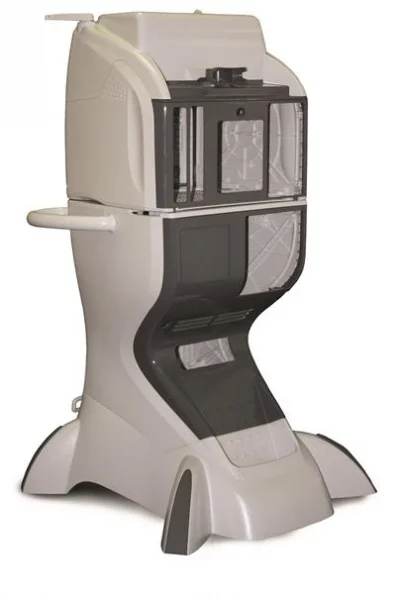 Company: universalplastics.com
Contact phone: (800) 548-8090
Services:
Injection molding of medium to larger sized complexly designed plastic parts
Production of plastic covers, trays, shrouds, panels, and housing for various markets
Engineering and design services for molding large plastic parts
Final assembly and cosmetic finishing services
In-house services for streamlined supply chain management.
Universal Plastics specializes in medium to large-sized complexly designed plastic parts and offers an extensive range of injection molding services. They cater to various markets, including medical, business, financial, and laboratory, producing items such as plastic covers, trays, shrouds, panels, and housing.
Their comprehensive services extend from engineering and design to final assembly, cosmetic finishing, and shipping, with an emphasis on streamlining supply chains, reducing costs, and shortening lead times.
Ensinger Precision Components

Company: ensinger-pc.com
Services:
Injection molding services
CNC machining
High-quality solutions delivery
Plastic product engineering
Automated manufacturing processes via Cartesian robots
The Boston-based injection molding company, Ensinger, offers specialized plastic support services to diverse industries including aerospace, industrial, and medical, serving them with precise and tailored components.
They use a range of 19 injection mold presses and machines varying from 40 to 500-ton capacity, additionally with Cartesian robots for higher accuracy and cost efficiency.
The company aims to help its clients to outperform their competition by providing comprehensive support and high-quality plastic engineering solutions.
Plastic Molding Manufacturing, Inc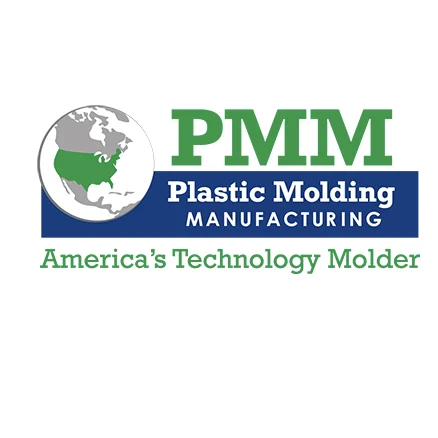 Company: facebook.com
Facebook page: Facebook
Services:
Plastic injection molding
Product design and development
Prototyping
High volume manufacturing
Assembly and packaging
Plastic Molding Manufacturing, Inc., based in Hudson, Massachusetts, is an established injection molding company with a significant social media presence.
The company has a historical footprint in the industry, dating back to 1947 when it supplied the first injection molding machine to the LEGO Group.
The firm has since evolved, continuing to provide reliable injection molding solutions to a diverse client base.
Innovative Plastic Systems
Company: innovativeplasticsystems.com
Contact phone: (413) 283-4630
Services:
Custom Injection Molding
Insert Molding
Secondary Operations
Ultrasonic Welding Assembly
Packaging & Assembly
The injection molding company specializes in providing high quality, custom plastic injection molding. They offer additional secondary operations such as ultrasonic welding assembly, hot stamping, packaging, and assembly. Also significant is their emphasis on quality control in their manufacturing processes.
Beacon MedTech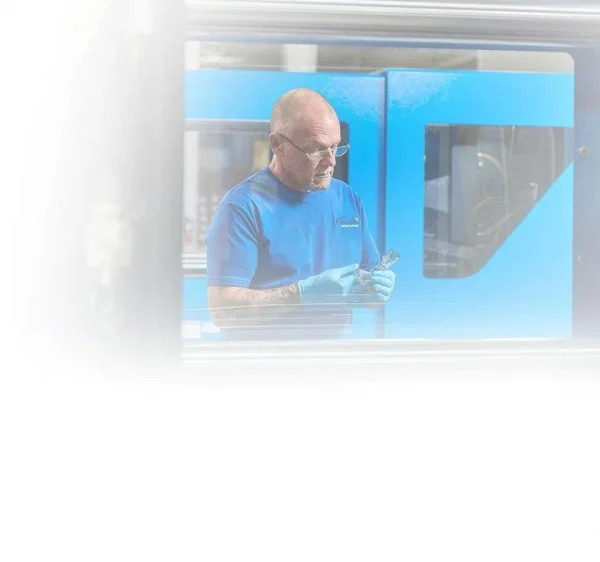 Company: beaconmedtech.com
Services:
Custom molding solutions for vital Medical, Bio-Pharma and Life Sciences components
Utilization of state-of-the-art injection, insert, and compression molding technologies
Consistent delivery of high-quality precision parts
Application of advanced expertise across diverse molding applications
Provision of precision molding experience to address manufacturing challenges
Beacon MedTech Solutions is an injection molding company specializing in the production of critical precision components for the medical, bio-pharma, and life sciences industries.
They employ state-of-the-art injection, insert, and compression molding technologies to consistently manufacture high-quality parts.
The company is known for accepting manufacturing challenges and applying advanced expertise to meet precise standards.
Mira Plastics
Company: miraplastics.com
Services:
Custom thermoplastic injection molding services
High-quality product manufacturing
Competitive pricing
Extensive consultation throughout product development
Exceptional customer service throughout every phase of production
Mira Plastics Co., Inc. is a reputed provider of custom thermoplastic injection molding services with an aim to consistently deliver high quality products at competitive prices. Their significant expertise, exemplified by over 100 years of combined staff experience, allows the company to guide clients throughout the process, including design, material selection, tool construction, and product manufacturing.
The firm places high value on customer service, following the philosophy that "The Customer is King," and so, ensures conscientious consultation at every phase of product development.
PSI Molded Plastics
Company: psimp.com
Contact phone: (603) 569-5100
Services:
Small to Large Part Injection Molding
Structural Foam Molding
Gas Assist Molding
Custom Color Matching
High Volume Manufacturing
PSI Molded Plastics provides sophisticated injection molding services for both large and small parts.
The company is capable of structural foam and gas assist molding and offers finishing and custom color matching within high and low volume manufacturing conditions.
With plants located in the Northeast, Southeast, and Midwest, it showcases efficiency and versatility in the sector.
Advanced Prototypes and Molding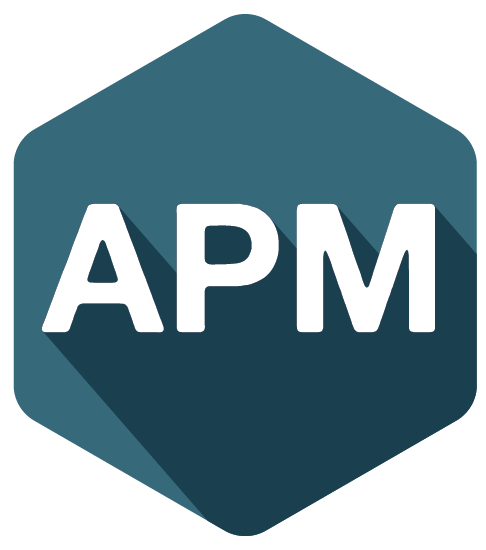 Company: advancedprototypesandmolding.com
Services:
Injection molding services
Acceptance of diverse payment methods
On-time delivery of prototypes
Ensuring quality of injection moldings
Privacy policy and security of personal information
The injection molding company accepts payment through major credit and debit cards, including Amex, Express, Visa, and Mastercard, as well as through PayPal.
The company prides itself on delivering 99.99% on-time, and they maintain a 99.92% quality rate for injection moldings, emphasizing customer satisfaction and safety, supported by their 9001:2015 certification.
Their privacy policy ensures customer's contact and credit card information are secure and will not be sold to any third parties.
MTD Micro Molding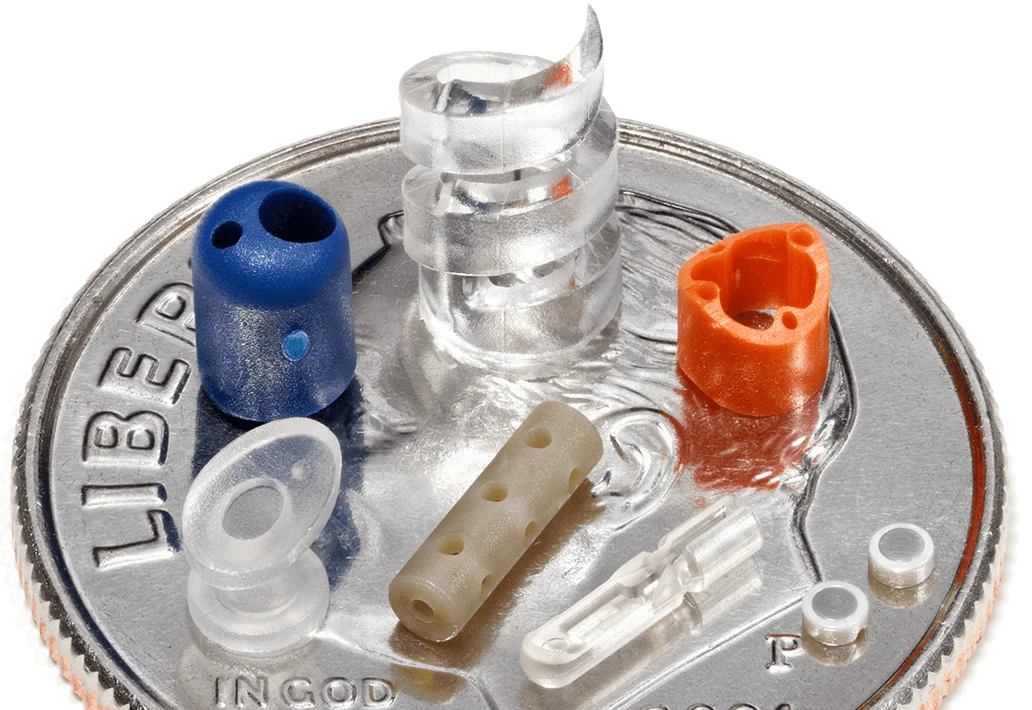 Company: mtdmicromolding.com
Contact phone: (800) 998-5549
Facebook page: Facebook
Services:
Micro Material Selection
Micro Part Design and Tooling
Micro Molding
Micro Metrology
Micro Medical Prototyping Services
The company specializes in the production of minimally invasive devices and micro medical components using high-performance polymers. They are FDA registered, ISO 13485:2016 certified, and provide end-to-end services from material selection to fully assembled devices in-house.
Offering three types of rapid prototyping services, the company provides solutions for quick-turnaround 3D printing and material-specific prototypes.
PTI
Company: teampti.com
Contact phone: (586) 263-5100
Facebook page: Facebook
Services:
Plastic Injection Molding
Low Volume Molding
Insert Molding
Overmolding
Mold Design and Tool Transfer Process
The company offers specialized services in plastic injection molding including prototype creation, low volume, insert, overmolding, cleanroom, scientific and high temperature molding. They are proficient in design, engineering, tooling, and offer niche services for markets such as medical and defense/aerospace. The company underscores its commitment to innovation and quality, suggestive with fast prototypes, advanced tooling technology, secondary operation and assembly, and integration of leading-edge industry technologies.
Applied Plastic Technology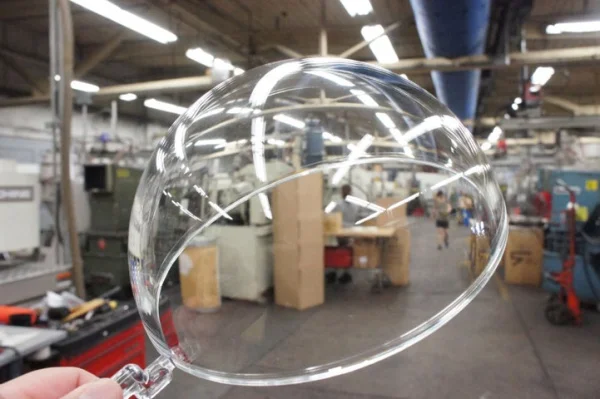 Company: aplastic.com
Contact phone: (508) 752-5924
Services:
Mold Design and Engineering Services
Injection Molding Production
Assembly and Secondary Operations
Rapid Prototyping Services
Tooling and Machining Services
Applied Plastic Technology, located at 169 Fremont St. Worcester, MA 01603, specializes in injection molding operations. They can be contacted at telephone number (508)752-5924 or via fax at (508)752-7343.
Comet Tool Company, Inc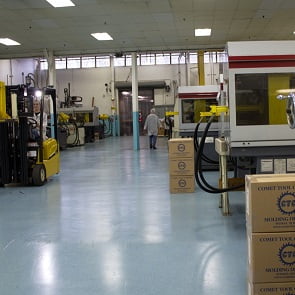 Company: comet-tool.com
Services:
Plastic Injection Molding
Prototype Creation
Large Volume Production
Full Custom Turnkey Manufacturing
Mold Making & Tooling
This injection molding company specializes in manufacturing precision-engineered plastic components, leveraging over 40 years of experience.
The company provides a plethora of services ranging from creating functional prototypes to large-scale production, including full custom turnkey manufacturing.
It differentiates itself through steadfast attention to quality, cost, speed, complexity, and production quantity, granting it trusted status among various international and domestic companies.
SRC Medical
Company: srcmedical.com
Services:
Injection molding services for medical plastics and pharmaceutical products
Production of innovative delivery devices such as Cream Applicators, Tablet Applicators, and Suppository Applicators
Molding and assembly of glass and plastic Dropper Assemblies
Contract manufacturing services with various product lines
Partnerships for the development of medical and pharmaceutical products.
SRC Medical is an expert in injection molding services, specializing particularly in the manufacture of high-quality medical plastics and pharmaceutical products.
Established in 1972, the family-owned business has evolved into a dominant player in the healthcare, medical, and consumer goods industries, boasting a state-of-the-art 80,000+ square foot facility in Hanover, Massachusetts.
The company prides itself on its half-century tradition of innovation, providing a broad range of products and fostering long-term partnerships with top medical and pharmaceutical companies globally.
MICRO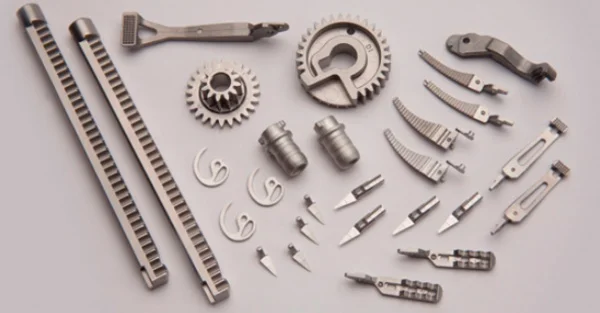 Company: micro-co.com
Services:
Metal powder and plastic binder preparation
Creation of an injection moldable feedstock
Binder removal process
Application of different debinding methods
Sintering process for correction of material composition, physical properties, and geometry
This injection molding company specializes in Metal Injection Molding (MIM), a technology that combines the shaping capability of plastic injection molding with the materials flexibility of conventional powder metallurgy.
The MIM process involves blending metal powder and plastic binders to form an injection moldable feedstock, followed by debinding and sintering steps to ensure the correct material composition, physical properties, and geometry of the parts.
The company focuses on mass manufacturing of small, complex geometric components, achieving 95% to 98% of wrought material properties cost-effectively.
Nypromold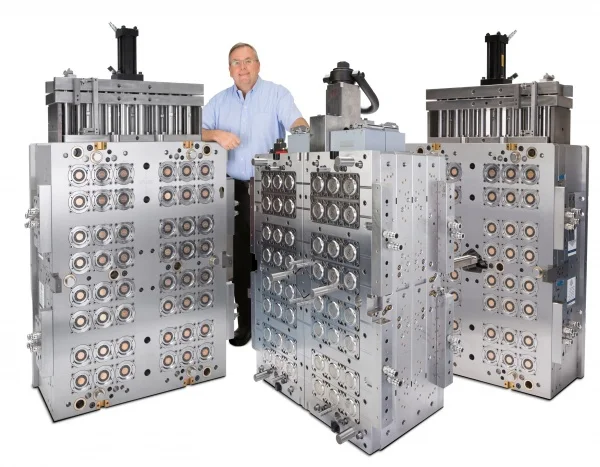 Company: nypromold.com
Contact phone: (978) 365-4547
Services:
Plastic Part Optimization
Mold Engineering Development
High Precision Mold Manufacturing
Mold Qualification & Plastic Part Validation
Mold Life Asset Management
NyproMold is a leading global entity in the design and production of high-precision plastic injection molds. It provides comprehensive start-to-finish service, with an emphasis on customer collaboration, data-driven engineering systems, and accelerated product launches.
The company, operating for over 30 years, consists of two advanced manufacturing facilities and a team of over 160 experts, serving the world's top brand owners and injection molders.
Related reading: